Hey everyone, this is my "shooting range" and home made pellet traps and target holders, and one custom zombie target
I usually also have a little table for holding cans, coins, paint balls and other things, but I had to throw it out because something gnawed one of the legs off it... I will post a plan instead.
pictures of the targets, closest being my homemade 3 target trap, next being a large chunk of soft wood, and further is my "sighting in" 2 target holder.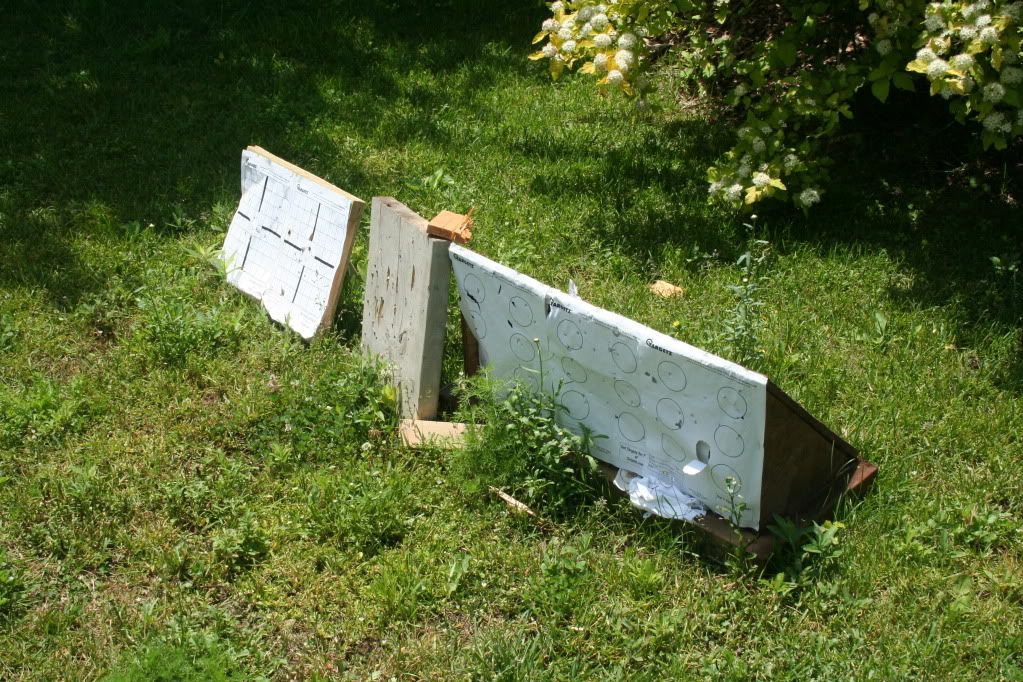 from the back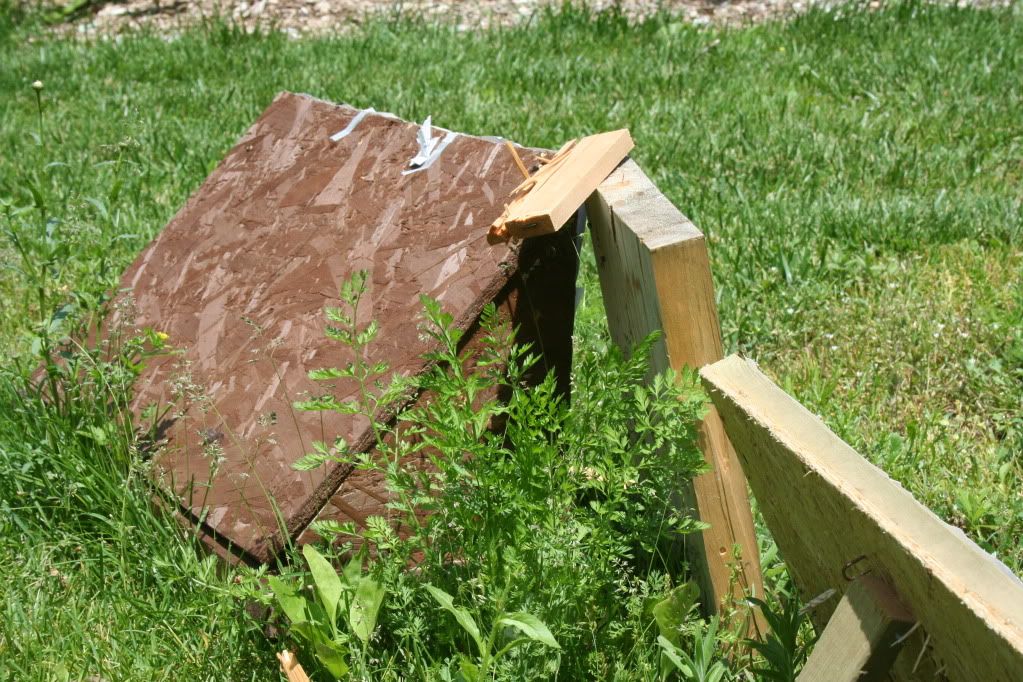 Not much of a "trap"...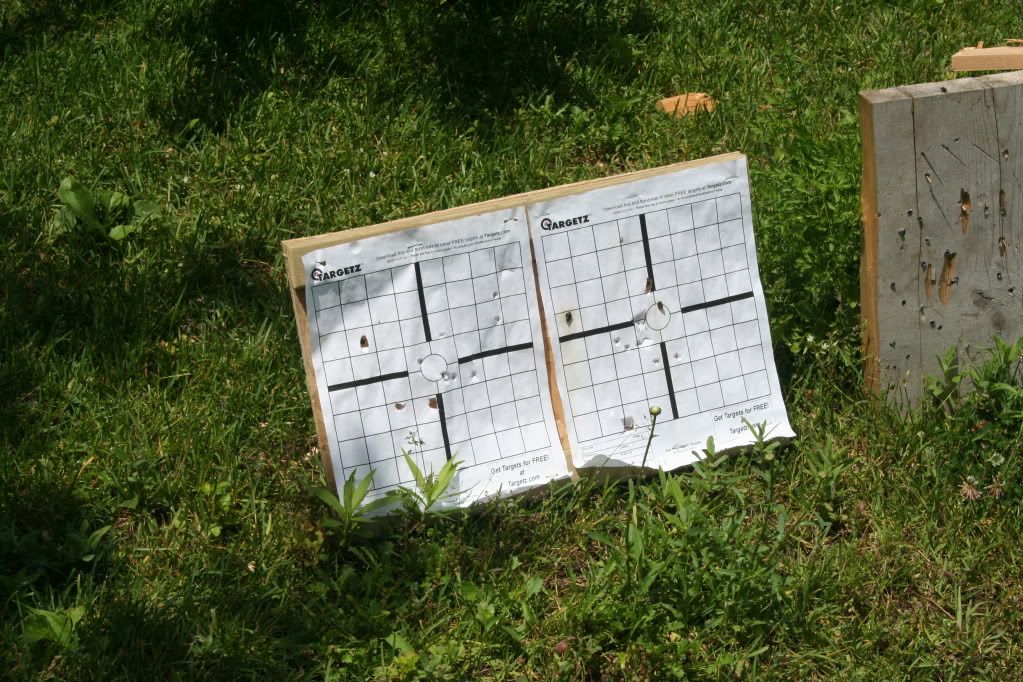 Firing position 1, ~60' from target, up on balcony.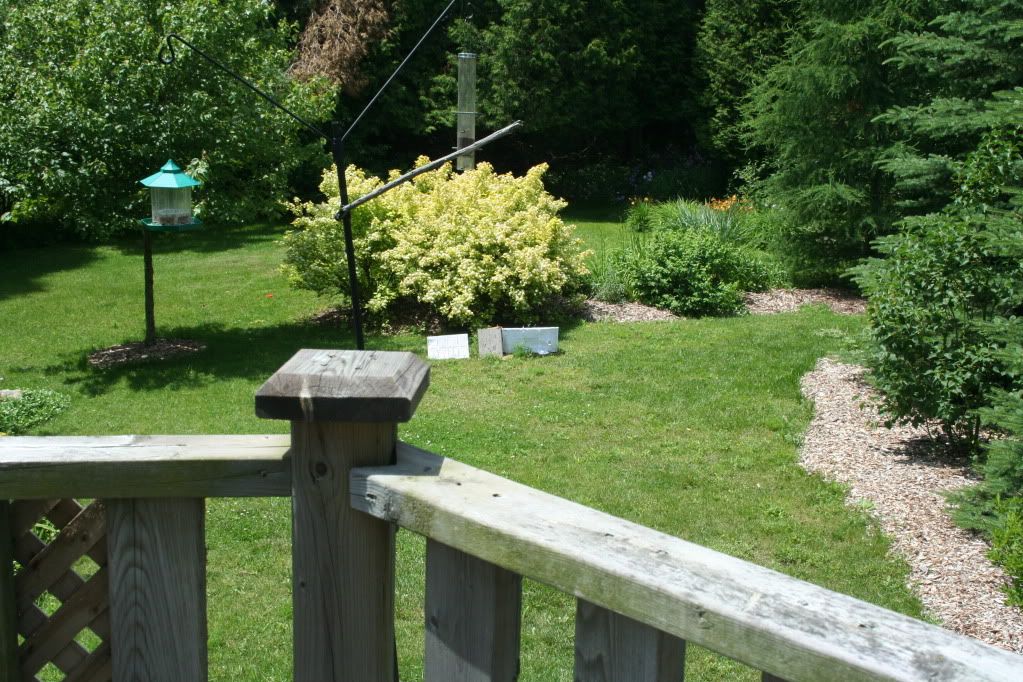 Firing position 2, ~50' from target, level with target on chair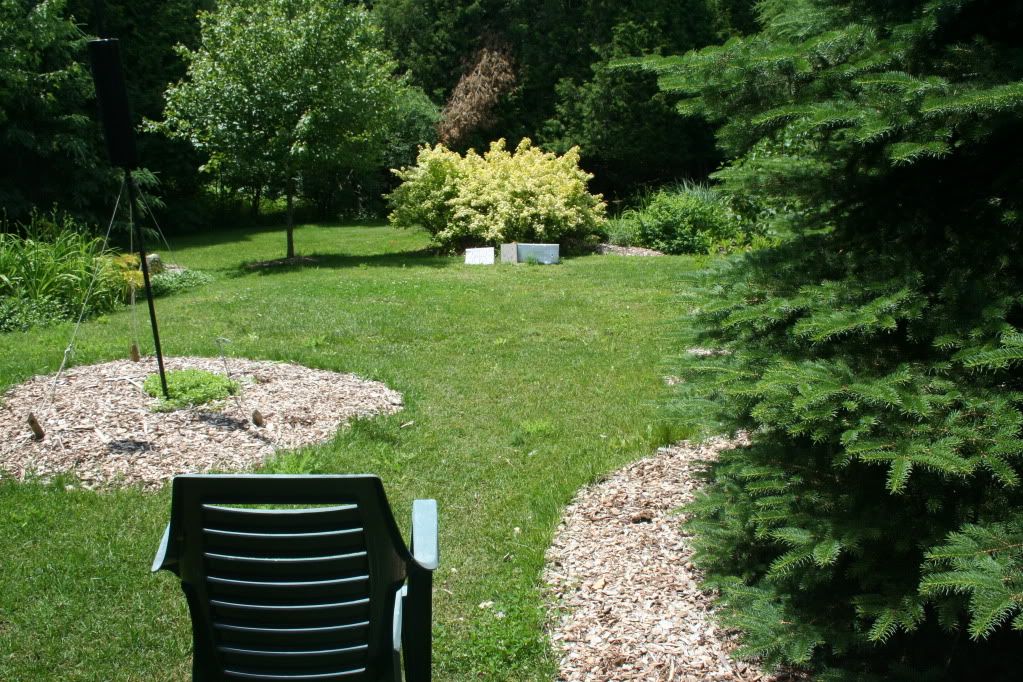 here's some plans for the target table, pretty simple to make, but a helluva lot of fun, I would suggest replicating this to anyone who likes challenging targets for dirt cheap. If you can't make it out in the picture, that block of wood in the front had holes in it that fit golf ball T's, and the the paint balls just sit on those, you can put cans OR bottles or whatever on the table, and then staple or tape targets to the backboard, and also not visible there is a third leg that is glued to the backboard so that it is stable on almost all surfaces.
EDIT : this table can be made ENTIRELY out of 2x4's and 3/4" plywood or chip board, some screws and some glue, Total build time from pencil and paper to target minus drying time was only about an hour, I did not add any dimensions because you may want to do something else like make it longer or remove the backboard or add whirligigs of your choosing, or just make the legs out of something that will not get gnawed and ruin the whole thing.
and last and probably least, zombie target for the table
should fit standard 8.5x11 paper, I don't know how photobucket resizes though...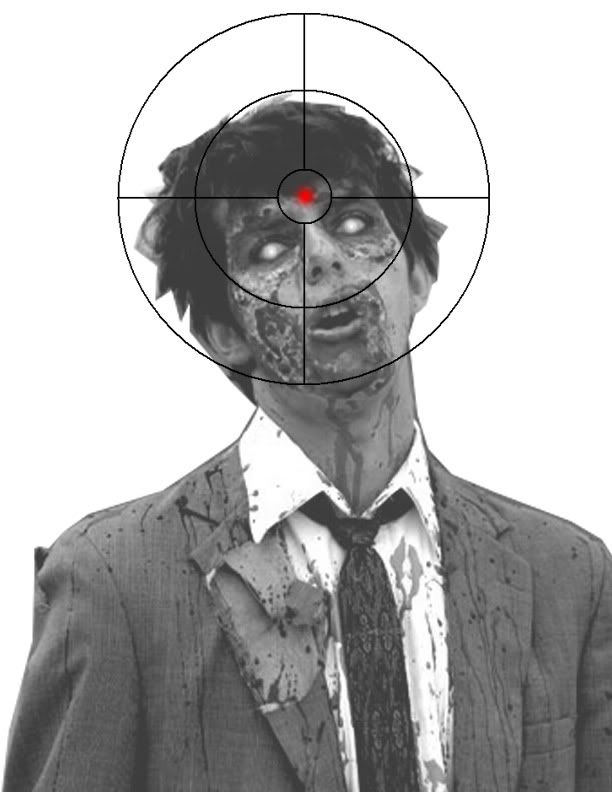 Sorry for all the pics, and making such a long message