WHACK! for sure. Ouch!
Practicing for the first annual chunk shoot at rendezvous BC 2011.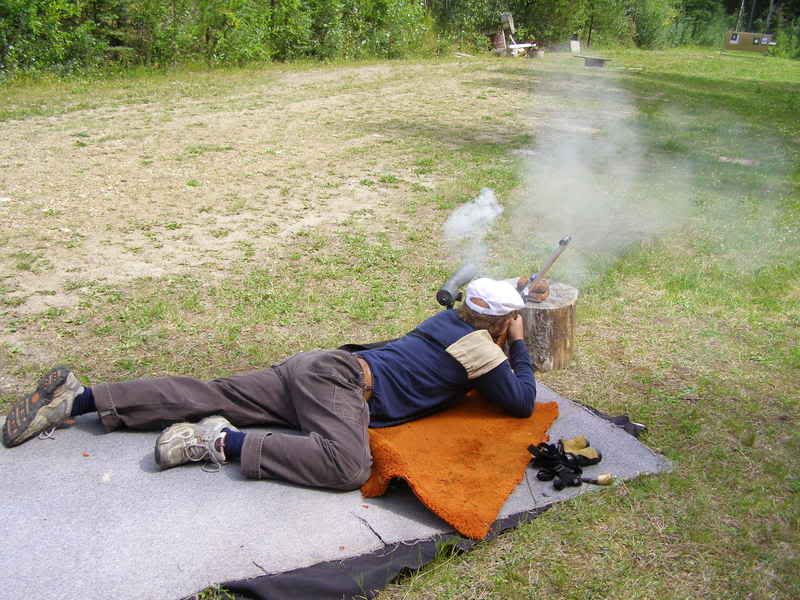 Bull Moose from the Blackwater country - early 80's. Taken with my little .458 Mauser.
He was 675pounds in quarters hanging on the butcher's rail.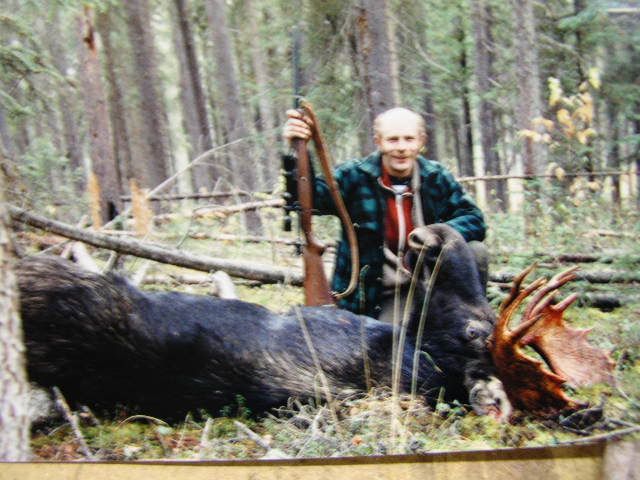 Newer- 2003 or 2004. 3 rockchucks taken with a Tac.20 Remington off a truck hood. 415 and 420yards. The earlier 33gr. Vmax (now 32gr.) @ 4,230fps. I fired 65 shots between 405yards and 440yards, missing just 6 for 92%. I was holding 'about' 8" high, and 10" into the wind. Nasty wind in Bozeman Montana. My other excuse, is that I was sick - I look it too. On heavy morphine dose for pain. Oh well, these things happen. Had a good time.