Not long ago I ordered a Gammo air gun/pellet target from an online website. When I opened the box I was genuinely surprised that the target, a spinner, was only 8" tall.
I'm really going to have to improve my aim if I'm to hit these tiny spinners at 25 yds.
The bigger spinners are much easier to hit.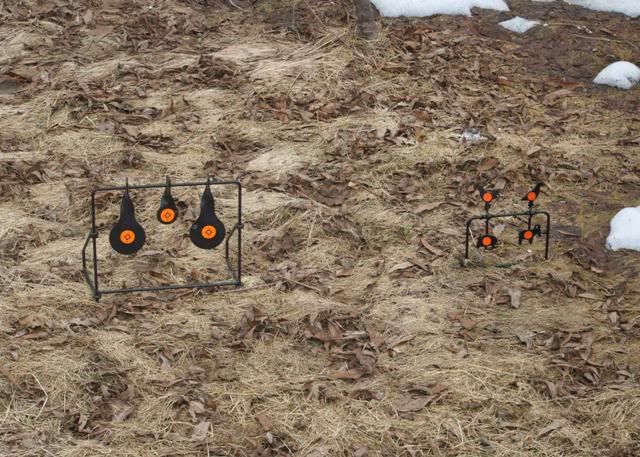 Nothing is as enjoyable as shooting from just inside your patio door and hearing that "ping" as you hit the target.
But remember this my friends, open the patio screen door before you shoot.
Apparently I forgot.
Guess what I'll be replacing on Saturday afternoon?