If I'm not hunting, I plink on my humble little backyard range (still a project in progress!)
Pic from shooting bench:
Targets are at 10, 20, 30, 40 and 50 yards. There is about 6 miles of bush behind targets, so no worries there!
Each target has a "spinner" attached - 3/8" @ 10 yrds up to 1-1/8" @ 50 yrds. Here is the 40 yard spinner (7/8"):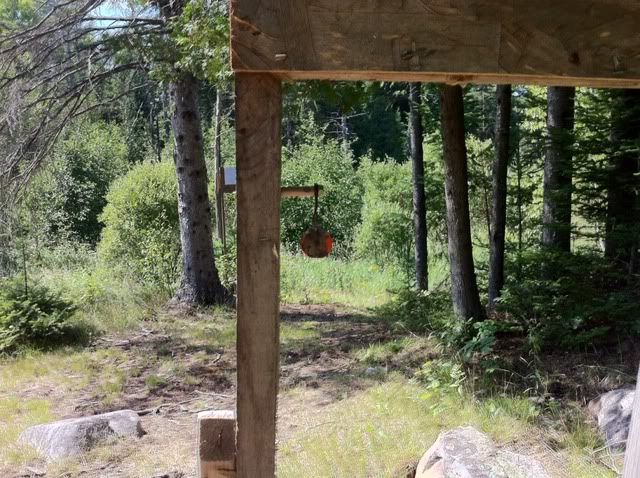 And finally, my high-tech shooting bench!: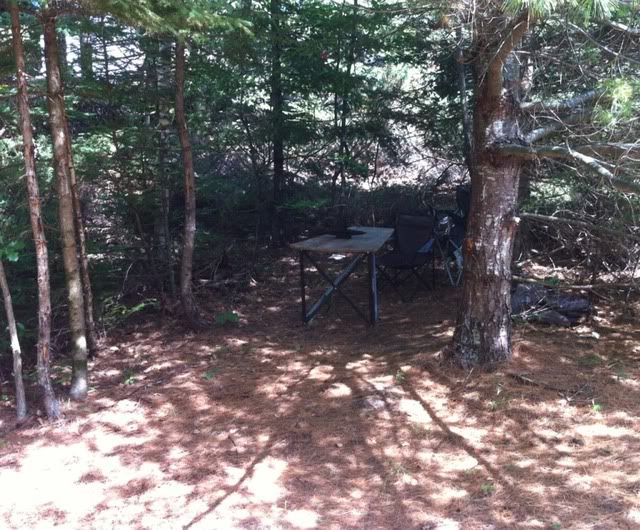 Now that I have the basics figured out, I can start fabricating a more permanent, refined set up out of metal - if I can put the rifle down long enough!
Todd