DocGadget wrote:
I cut up and put an empty beer can between the spring and the piston.
You get a 2 for 1, a beer to drink and a shim for your springer.
im liking where this is going
hmm i have 5 springers and i need what 2-3 cans lets just say incase i happen to botch cutting the first can, sounds like i gotta hit the barley pop store today lmao!!!
i bought a sheet of teflon lastnight that ill hack up today and play with, the benji will be my test subject for now cuz we have a possum problem that i think i might take care of before my dog runs into it!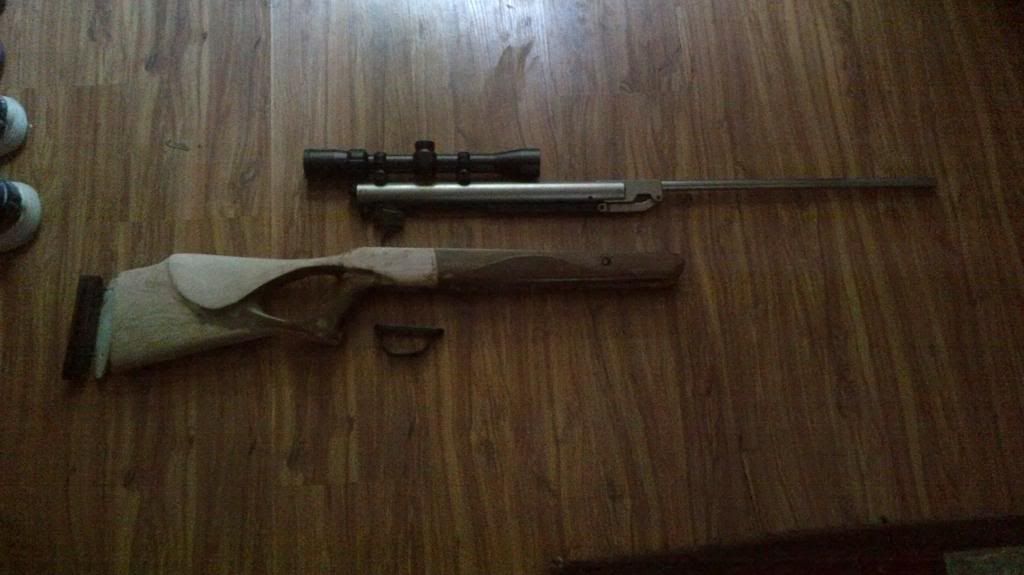 i got her yesterday from barbas929 (he's the man!) he was kind enough to start sanding for me, i finished sanding her lastnight and pulled her apart. Today will be the fun part
ill have more pics as i go but for now i must go stain her and play with that piston!
_________________
It's better to die quick fighting on your feet, then to live forever begging on your knees -
Lamb Of God