Today I had access to 20 and 30 yd indoor shooting range at farm (by courtesy of Newlife), so I took a chance to complete 20 yd challenge with my HW-35 (sub 500 fps), pellets AA Field Target.
This is the photo I took at place (signed by witness "newlife"), inner circle has a dime size exactly.
First and biggest group circled by a dime.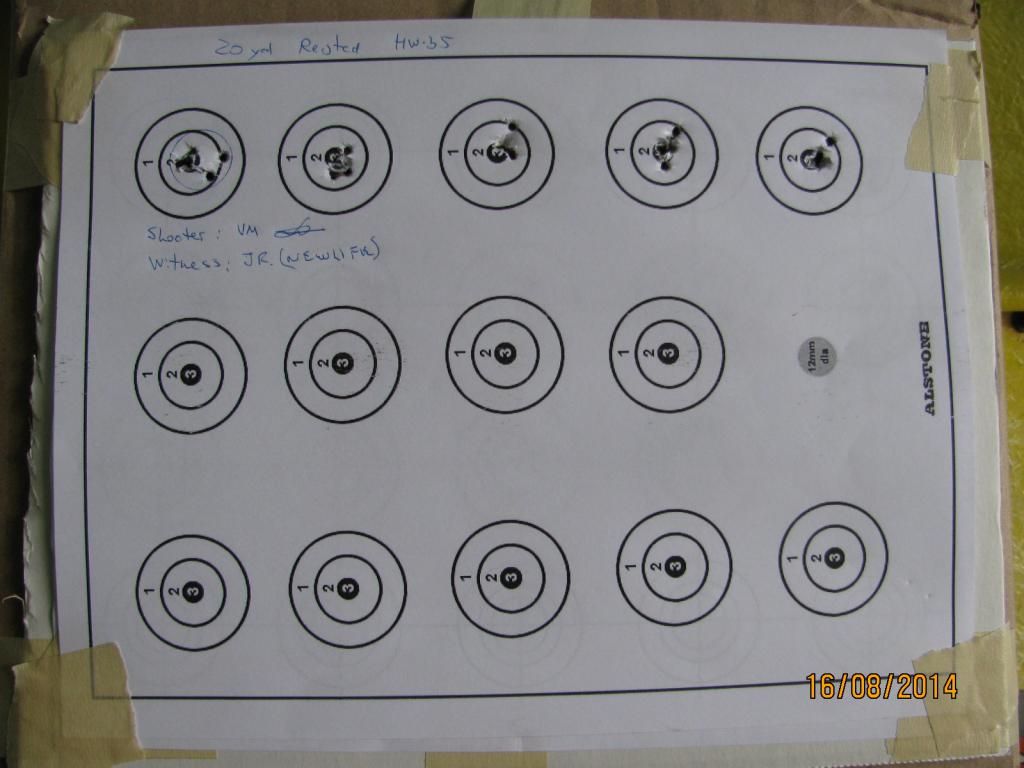 After this I decided to proceed to 30 yd and it worked quite well until group no.4 which was opened up and looked like fail to me.
So we continued to shoot at this page just for fun.
At home I tried to circle the groups and group no.4 just touch the lines.
Looks very promising that my HW-35 is able to do this and I will try to complete 30 yd challenge next time!
This is the scan of failed 30 yd part of the paper