I just had to share this little fixer upper with you guys, just to show you what I occasionally get my hands on for repair...when I got this 2240 i thought no problem these are easy guns to work on should be a simple fix....boy was I wrong, just when you think you've seen it all then one of these comes along and changes your whole prospective....I just cant believe what some people will do to there pellet guns....I know its just a cheap $60 2240 but still that's no reason to do what this person has done to it....
Now the person I'm doing the repair for did not do this butcher job to the 2240 he inherited this basket case...
lets start with what I found...first its missing the safety spring and bearing no big deal lots of people that try to work on theses lose them...next they tried to put in a super light trigger spring that holds the sear up, well this spring was so light it would not let the sear engage, again no big deal right...well it gets better, upon further dismantling it I found JB weld oozing out the tubes exhaust port hole...then upon removing the hammer I see this big amount of JB weld behind the valve....so it looks like someone tried to fix a simple CO2 end seal leak with a bunch of JB weld...because it had no end seal
So I had to use force to get the valve out a lot of force it was all jammed up with the JB weld....upon removing the valve I noticed very deep pliers and vice marks on it another not so good sign...so I tried to crack the valve open to make sure the valve stem seal was ok...and had a hell of a time cracking it open only to find they used
red loctite
on it.... seriously!! ....
also the whole inside of the air tube is coated with dried up JB weld....I sure hope this 2240 did not come from a forum member that would be very disappointing....so for the love of God people please don't try and do what this person has done....
So was this 2240 worth the hassle probably not, but being the mr fixer in me I just had to do it.....
JB weld oozing out the port hole....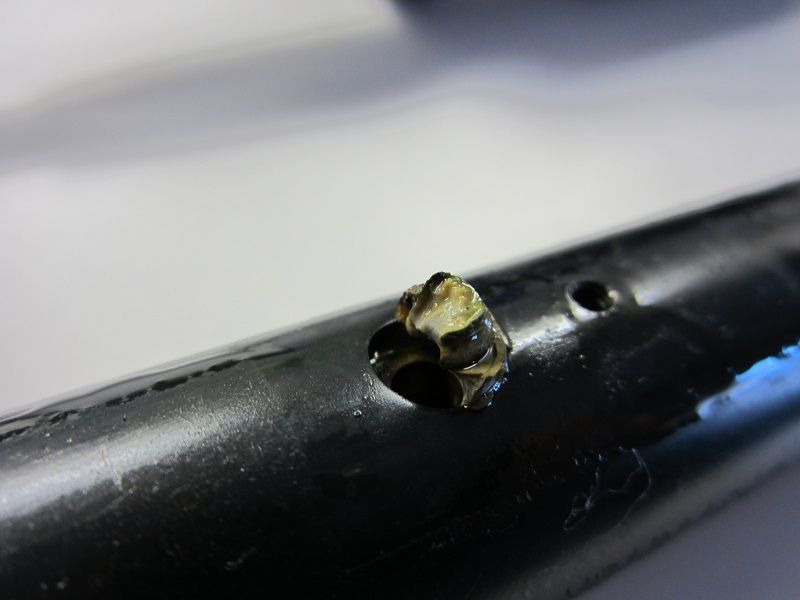 Looking down in the tube...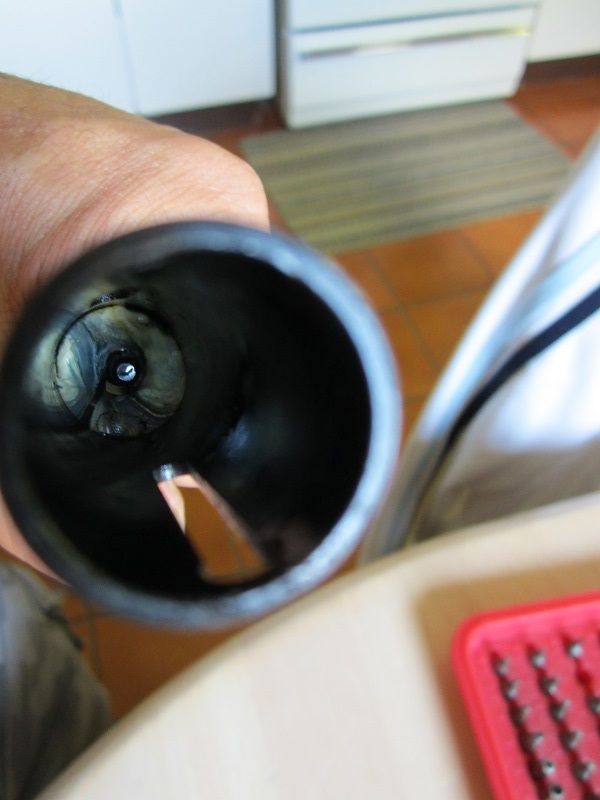 Valve removed...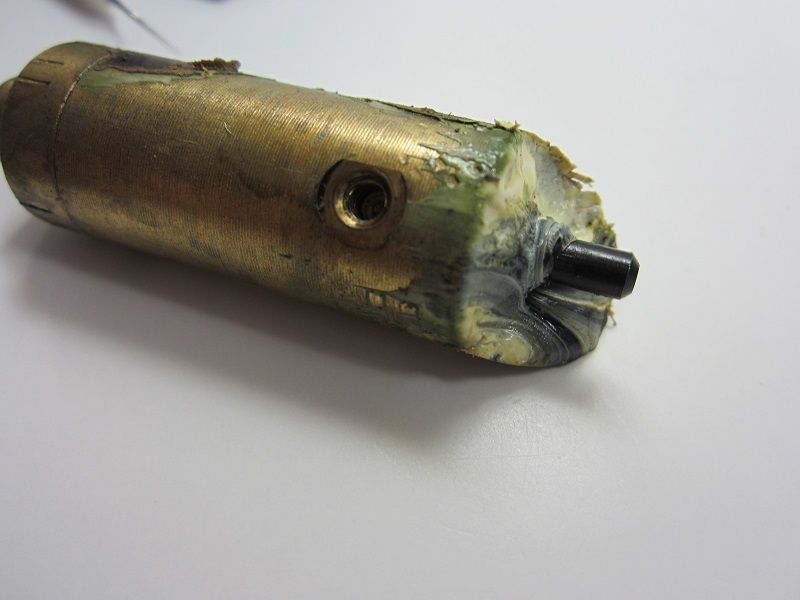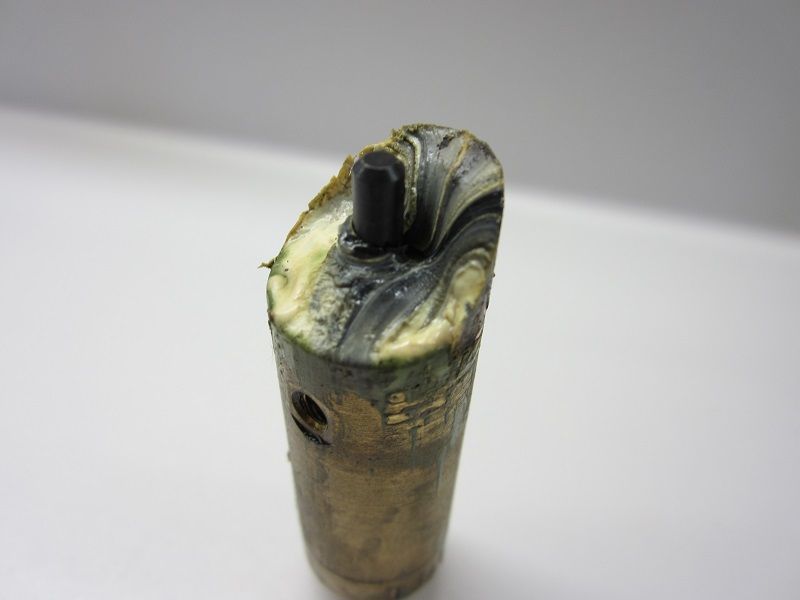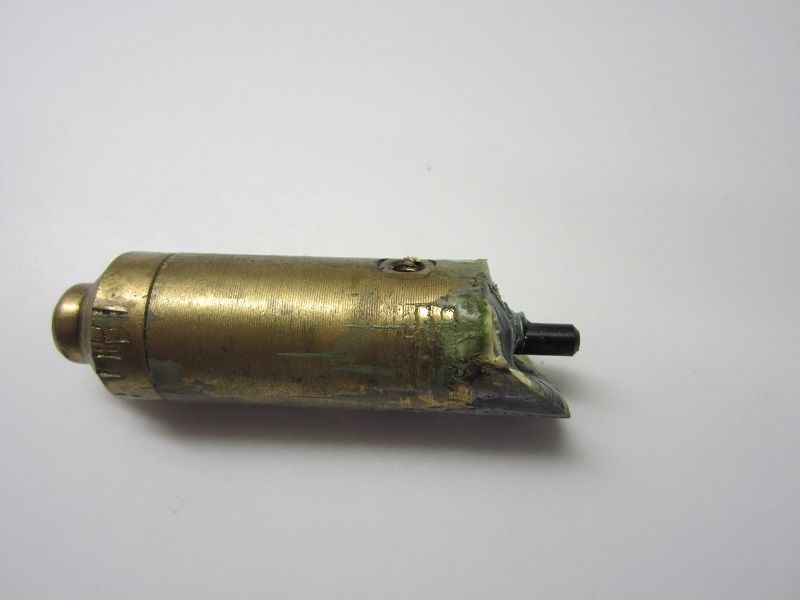 Breaking off the JB weld...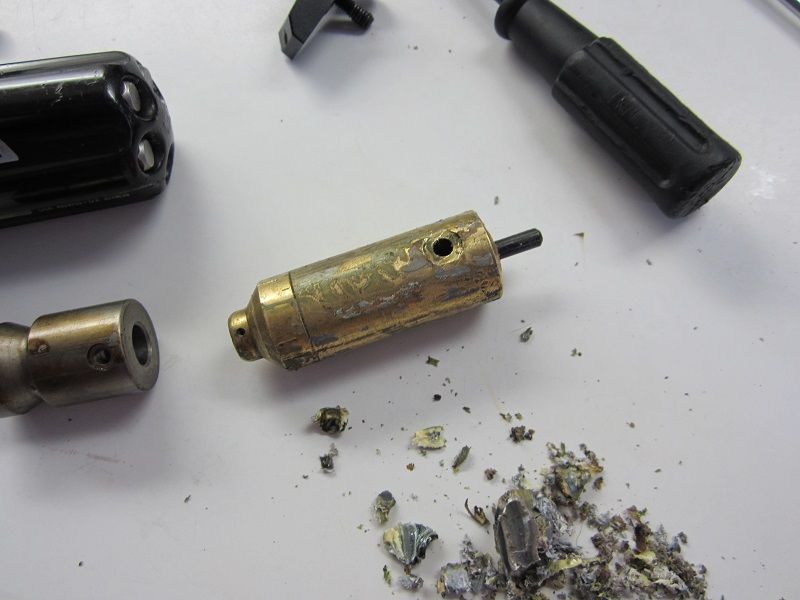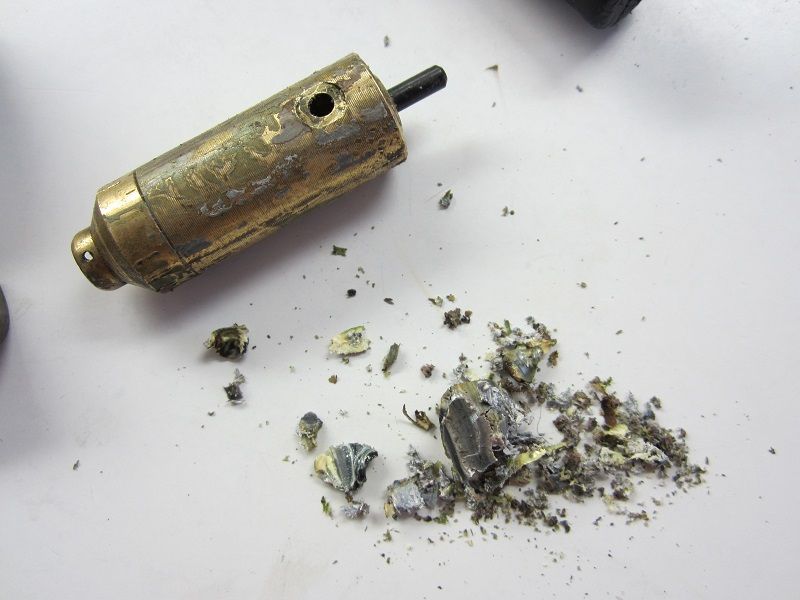 red Loctite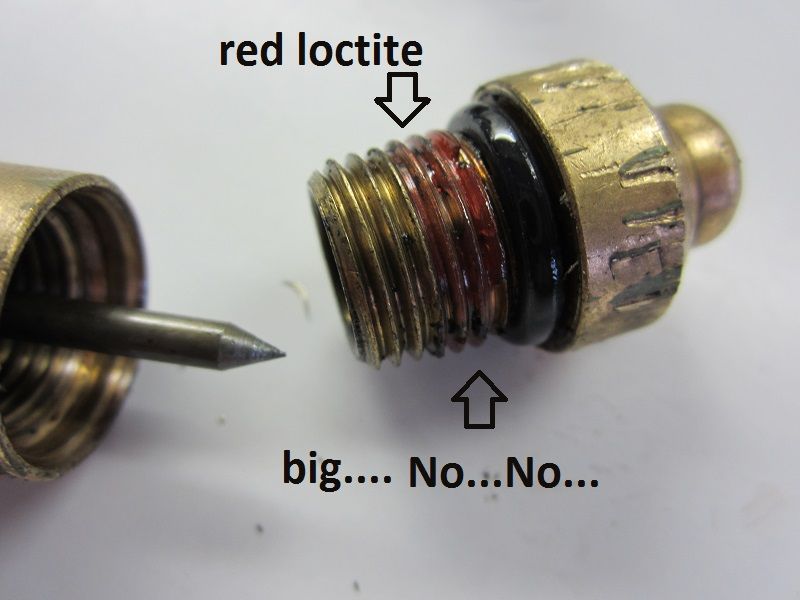 Valve cleaned up...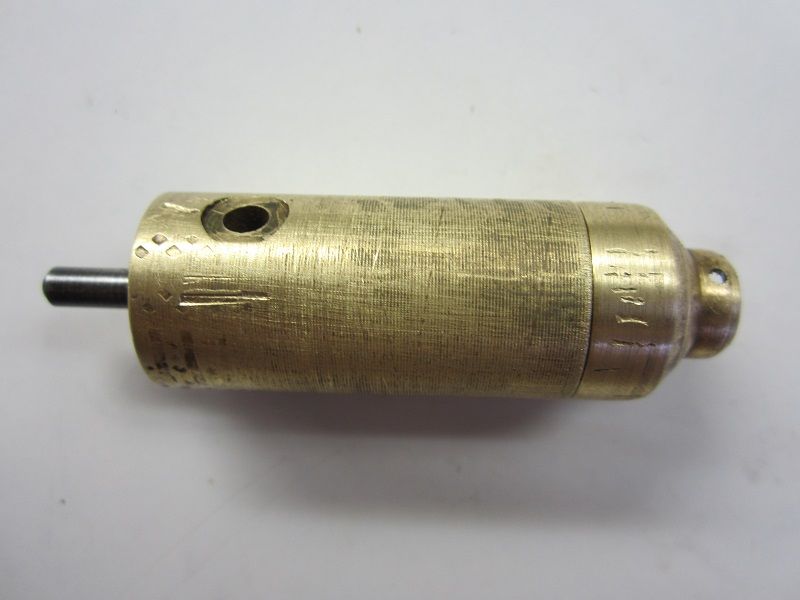 main tube coated with JB weld....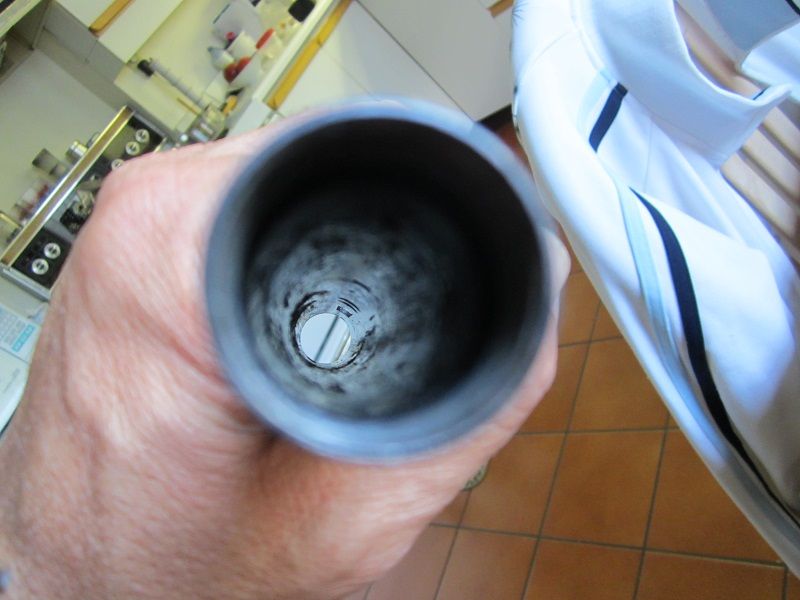 will post pics of gun when completed....
_________________
"A candle loses nothing by lighting another candle"