If interested pm me. Have a different idea, we'll chat. Require caliber and barrel diameter.
Muzzle Brake diameters vary from 18.5mm to 24.5mm X 75 - 130mm lengths, round and hexagon. Ports and degrees are matched to caliber and power levels. These are operational not just cosmetic muzzle additions. Material is 6010 aluminum, Brass, or a combination of. Polished, glass bead blasted, or gun metal black finishes.
Prices start at $45 incl shipping and up. The fancier the pricier, just a fact. Grub screw, glued/ loctite installations, threading is extra.
SKS farvorite.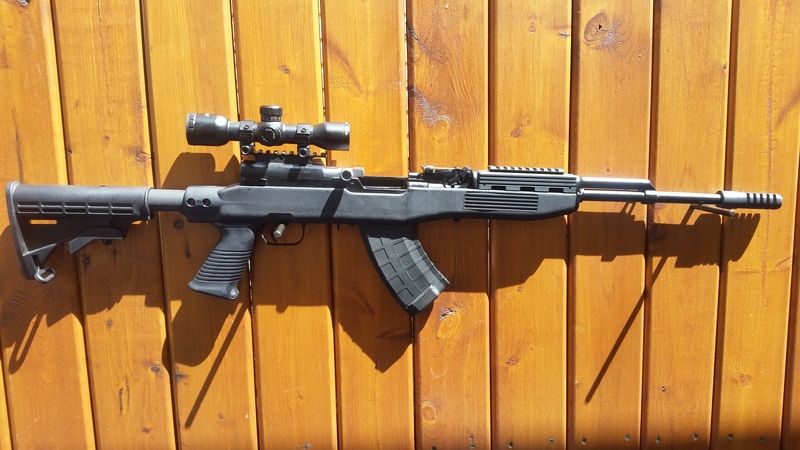 _________________
May the cry of the pack be with you upon your hunt
Whitewolf