airmec wrote:
Hey, thanks for the reference, Voldar
. Could be useful before buying an air rifle, compared to the guns you already have!
You are very welcome, airmec. I knew about the "rate gun calculator" before buying mine and I can say it is challenging indeed to shoot the NP2. But it is more fun too than shooting my 22LR. K
And if we are here, I'd say the Strelock application (I am using it on my Windows Phone) is a great one ! Here are some screenshots of it:
Setup the gun caracteristics (zeroed at 15 yards, balistics and scope type)
Setup for the distance and Wind speed/Direction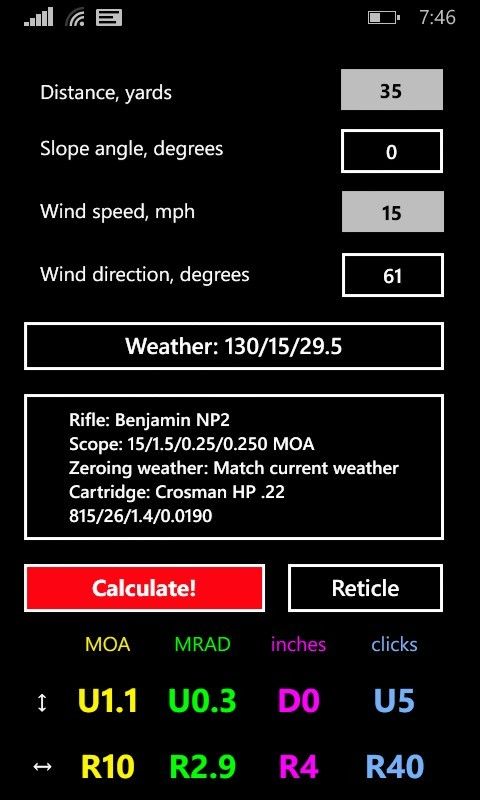 Where to aim in the given conditions at a 10x scope magnification (mine is a CenterPoint 4-16x 40 AO)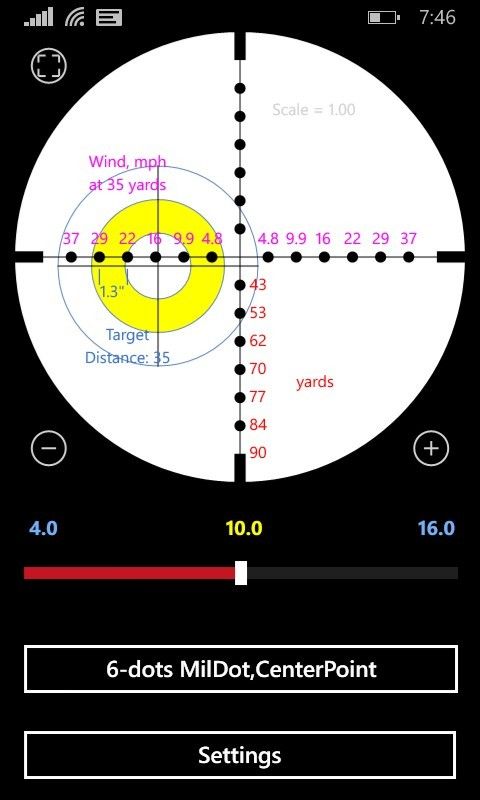 Different configurations for different ranges (it does have the energy power too)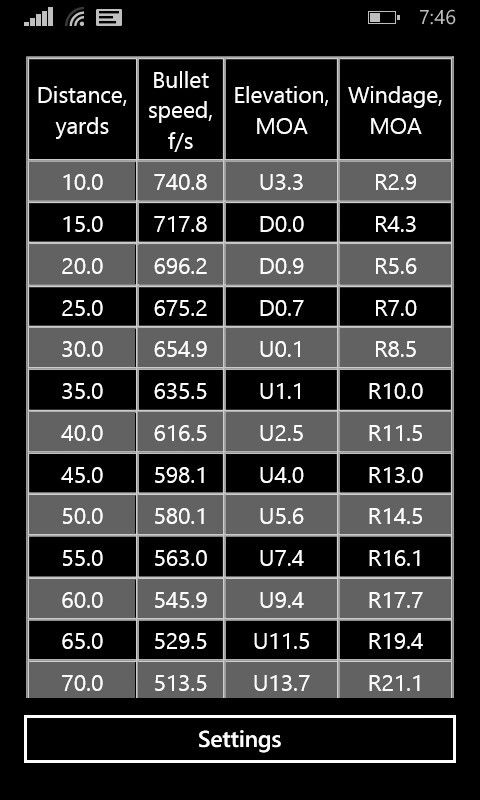 I find this application an excellent one and for Windows Phone owners it costs less than the one for iOS.