I only started 2 years ago and look at what I have wrought. A tarp covered in guns.
All of them have been tuned or modified in some way including every trigger (even the SKS), but none is particularly special (except to me, awwww)
From the left are a 1377 and 2289 back-packer followed by my SKS (I couldn't stand to see it sitting alone in the locker), XS46U, scoped Umarex Surge 1200, open sight Surge 490 (the one that started it all), Daisy 953 with holograph red dot, Quest, Air-Hawk, Nitro Venom (the last four with modified stocks) XS28M, and Nitro Phantom also with modified (the front chopped off) stock.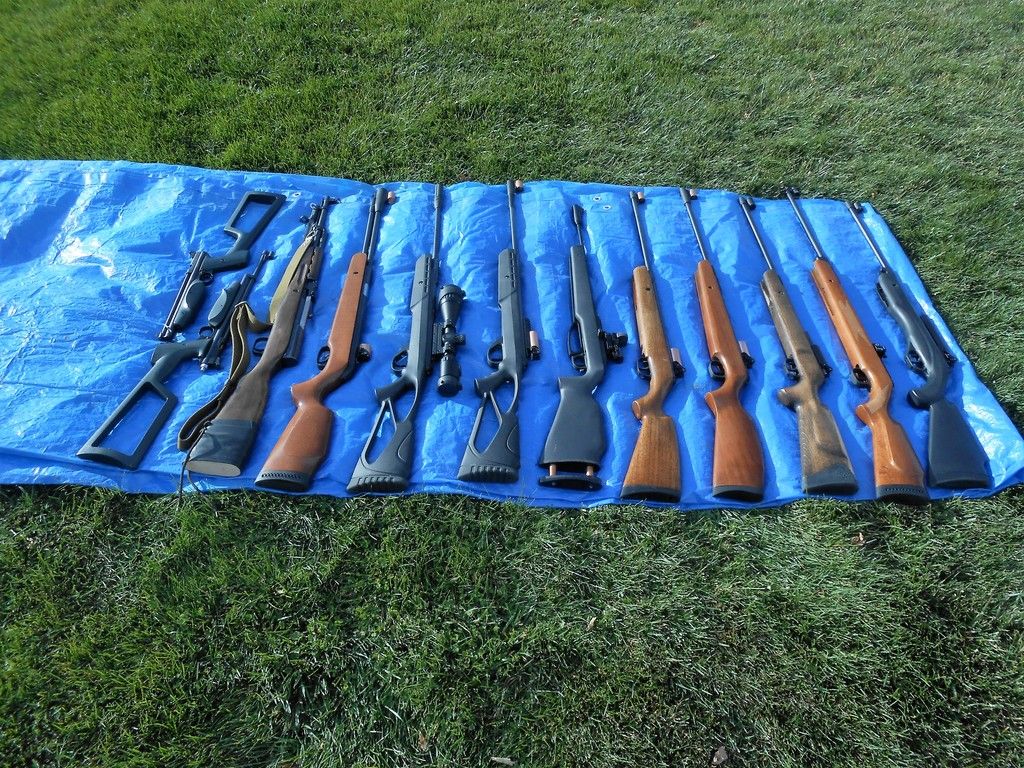 The next photo is to show one of the front sights. I really don't like "tru-glo" so except for the 953 all of the guns have this type of sight (elevation adjustable, and in the case of the Nitro Venom both windage & elevation adjustable).
Except for the pumpers, the guns have rear peep sights by UTG except the XS28M which has a Williams rear sight. I had a problem with some kind of reflection through the UTG sights when looking in the general direction of the sun. I tried a few things, and finally settled on those strange looking tube things immediately ahead of the peep sights.
I made the front sight covers and the tube things from regular 3/4" copper pipe by splitting it lengthwise with a Dremel, and then shaping it. They're all painted flat black on the inside. The pin is a M3x0.5 bolt that I put in a Dremel and put a point on. Then I tape it to my vice/anvil and hit it on both sides to create flat spots so it can be adjusted up and down. The Nitro Venom has a #8x32 bolt with the "pin" part off centre so that it can be turned to adjust windage, of course it goes up or down a bit at the same time.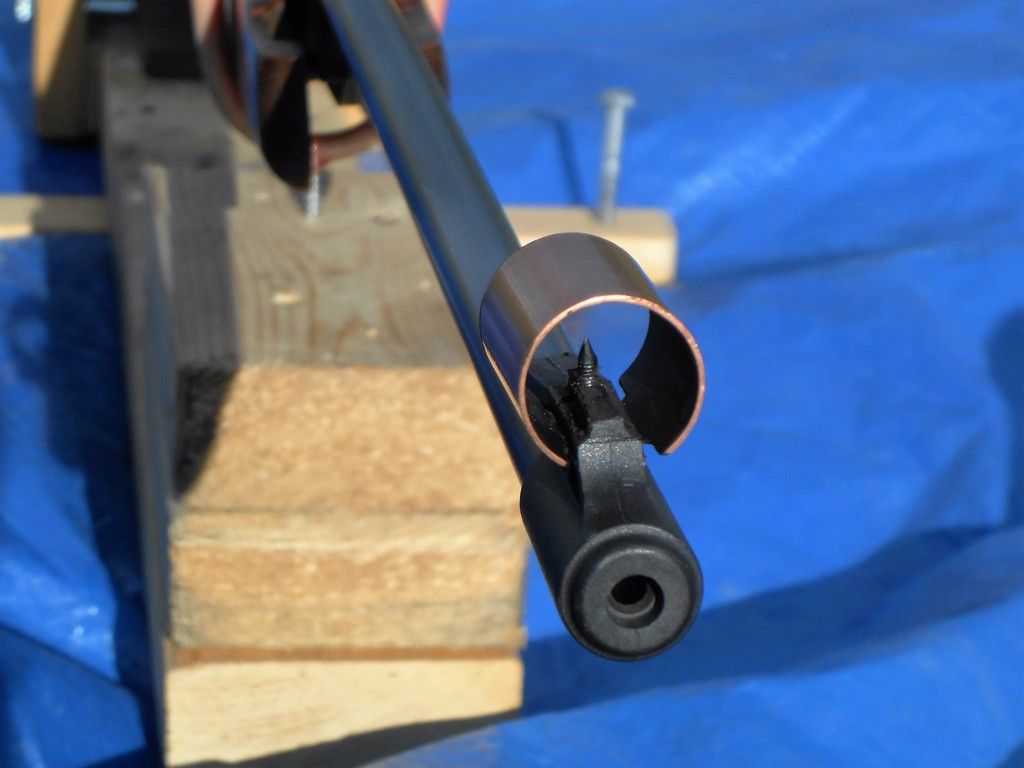 I hope that this post will serve as a warning to others about where un-checked airgunoholicism can lead.
Thank-you for letting me tell my story.
Peter