I just use a 11x13x10" Box. Filled with rubber mulch. Then foam to keep the mulch in. When it springs a leak I just cover the holes with duct tape. Replace the foam when it gets too bad.
Biggest cost was the bag of rubber mulch ( 9$ at home depot ) being I had the scrap 1x10s and 1x2's.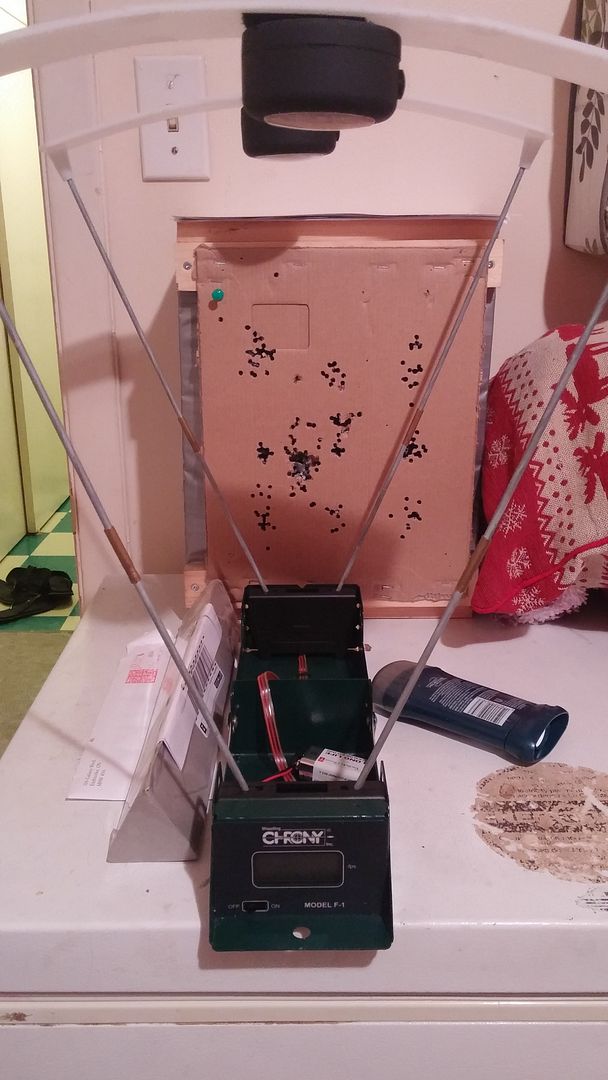 Down side.
Its heavy. Esp with 1000s of pellets in it.
Im looking at a new place and I'll be building a hidden cabinet range in the basement.