DDtank wrote:
Thank you Ace, that is excellent! I have had my doubts about the duct seal idea (
is it not a pain digging out the pellets eventually?)
but what you have there is exactly what I need to build for my new 2" metal silhouettes, which I could stand on a shelf inside a nice deep box like that. I also have another 6 on the way ($10 Ebay) so quite an army to shoot at, as well as a couple of spinners to hang.
I watched that
bullet trap at CT for months but it was always $90 and I wasn't paying that
.
yes after a while it becomes a pain to pick out the pellets, if you pluck them out after each shoot then your OK
but after a while you decide to lave it for the next shoot and then the next shoot and eventually you don't bother
and the box starts to get heavy with lead lol....
so your next bet is to just remove the duct seal and replace it with a new batch...
as for the Champion Heavy Duty Metal Trap if you know someone that can weld one up for you, your good to go...
and last but not least i stopped using the trap you see above that i built because it became to heaving and bulky
and I build this one much better and you don't have to do much it comes pretty much built for you just add some wood
to the back and then the duct seal or like i eventually did place an old yellow pages book or something similar...
build it >>>
topic57180.html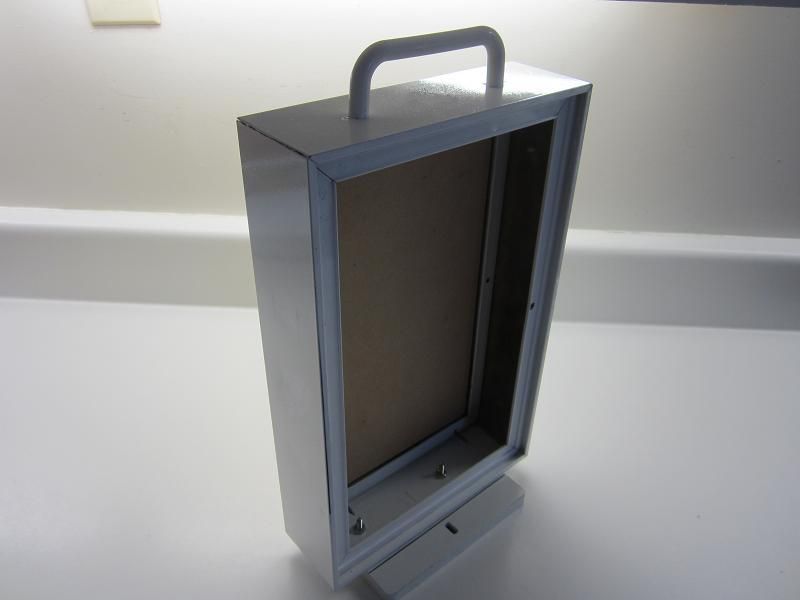 _________________
"A candle loses nothing by lighting another candle"