...but if i WERE to explain....
part of my enjoyment of BB (and all) airguns is that many pistols are such nice representations (i don't like calling them replicas) full metal, exact scale, full size mags, working features, blowback...
...that i can scour flea mkts, gun shows (Kamloops this weekend!) and get some real steel fun stuff for the BB gun.
..or online. coughcough
http://www.marstar.ca
cough
grips, holsters, foregrips, scopes, tactical lights/strobes/red dots and lasers etc..
the KWC 1911 fits exactly, with a very satisfying *snick*, into a Cytak style paddle holster. (the pic is of a real steel 1911 but that's how my BB gun fits).
i have a wood set of grips made for a real steel 1911 pistol but fit with some slight work w a dremel. fine fun. custom.
the Makarov is mated with a circa leather holster scored at a flea mkt, the mag fits perfectly into the mag pocket.
the PX4 is another perfect fit into its holster.
the Ekol fits into a CDN army canvas holster for a Browning.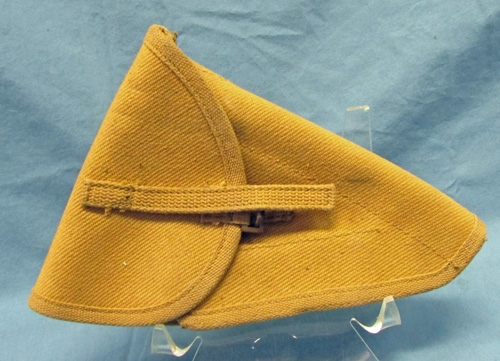 and there's more.
in their pistol cases i mated the Luger P08 pistol up with WW II German (nazi) coins, & pins.
the makarov with some Russian coins, a surplus army hammer & sickle belt buckle and a Soviet Union flag pin...
..the PPKs contrast nicely with a Hot Wheels Aston Martin.
..and i get to wear them for a day while shooting cans and paper targets and bushwhacking in the OK/BC woods. cheaply. campfire. chili. wood smoke. fresh air.
..as my buddy travels straight from home to the gun range to shoot their costly ammo and their (one) costly louder gun at cans and paper targets.
but no campfire. no chili. no wood smoke.
then again, i also have my hallway if the landlord is not home upstairs.
-------------------------
i have a swack of other BB guns i didn't list...
Crosmans ala Wildcat, C11 21 31 41 ...
who's got a C51?!
other daisy products .. 5501, 201, etc
umx morph, xcp, M&P 40 etc
_______________________
somebody stop me.