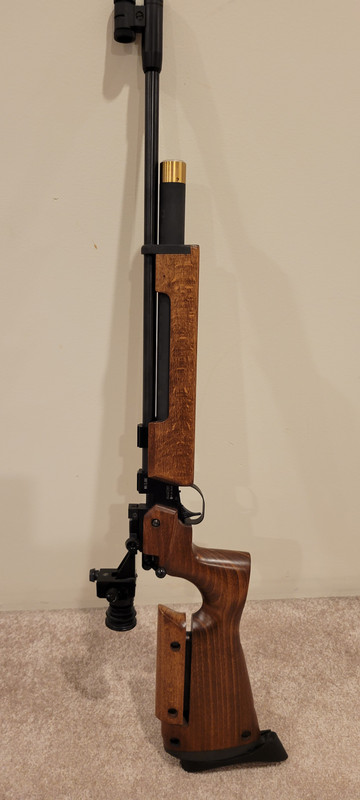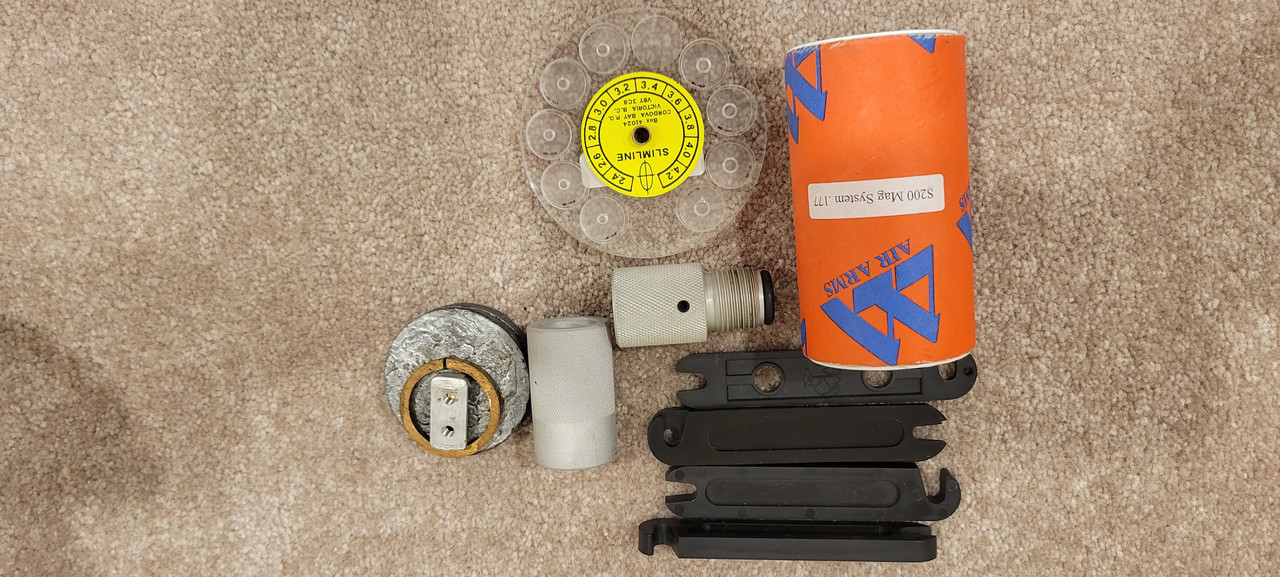 Up for sale is:
-CZ200T Excellent condition
-Stock spacers
-Pump adapter and bleed off adapter (No pump included)
-Front sight discs. They are meant for a Walther but stay in place fine when the sight ring is tightened.
- Cast lead weights with rail adapter. Made it to add weight to the forend, but removed them for my daughter.
- Air Arms S200 10 shot magazine assembly. Picture a 10 shot revolver cylinder that rotates every time you pull back the bolt.
Works well, never had a problem with it. Shoots well too. Selling as I had it for myself, but ended up with a Feinwerkbau, then my daughter asked for a PCP air pistol.
Now $600 plus shipping. No trades please
If you are have concerns over buying from me, my name is COREY on Canadian Gun Nutz. You can check my trade rating and PM me there.