I finished the Regulator Adapters today, and drilled and tapped them for a (low-side gauge), and for the three 10-32 SHCSs to mount the plenums....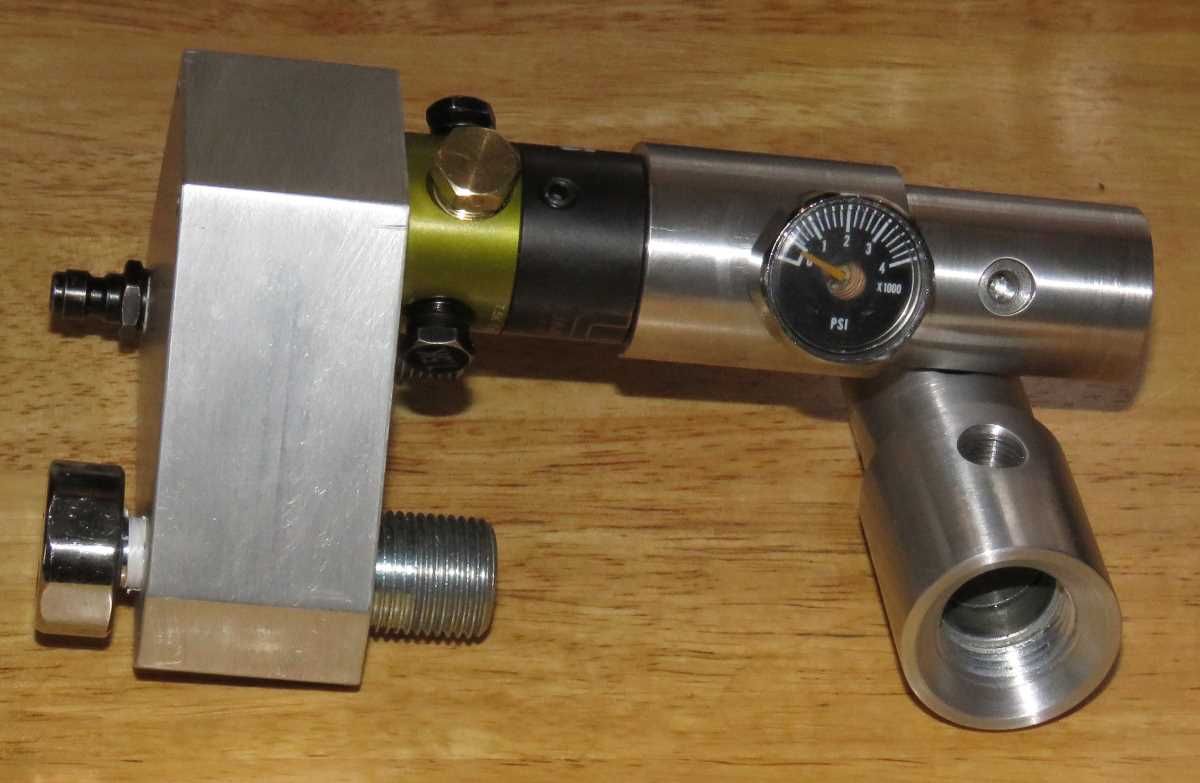 The front end of the adapter (made from 1.25" OD 2024-T3) is tapered to match the back of the regulator, and of course bored for the O-rings and tapped 1/4" NPS to accept the regulator output.... I lubed and tightened each regulator to its adapter, and then used the tapered sides of the tank block (they are at 60 degrees to the base) as a reference to orient the gauge and the upper plenum screws.... The lower screw is on the bottom, referenced off the base, and you can just access it with an allen driver between the tanks.... The drilling of the holes to mount the tube is so accurate I can orient the tube any of the 3 possible ways, which actually surprised me!....
Other than making the O-ring grooves (I will do them along with the ones for the valve, all at one time), the tank and regulator assemblies are now finished, and fitted to the plenums.... Here is the one for the .22 cal pellet shooter, on the 2024-T3 aluminum plenum....

and here is the one for the .183 cal slug shooter, on the (longer) 4130 CrMoly plenum....
I should get about 50 shots at 80 FPE with the 39 gr. BBT slug, and about 100 at 50 FPE with a 25.4 gr. JSB Monster pellet....
Bob