hi Pete...
more and more i've been coming to appreciate KWC branded guns...
quality is there and without having to add any brand licensing fees to their cost, i find the pricing v reasonable.
i've had that 2x6 mag setup on a KWC 1911A1 and a Crosman (
made by KWC
) C1911S..
the KWC 1911A1 has got to be one of the cleanest pistols i have. no garish white warnings etc markings etc, minimal labelling. only the calibre on one side and a modest KWC logo/serial # on the other.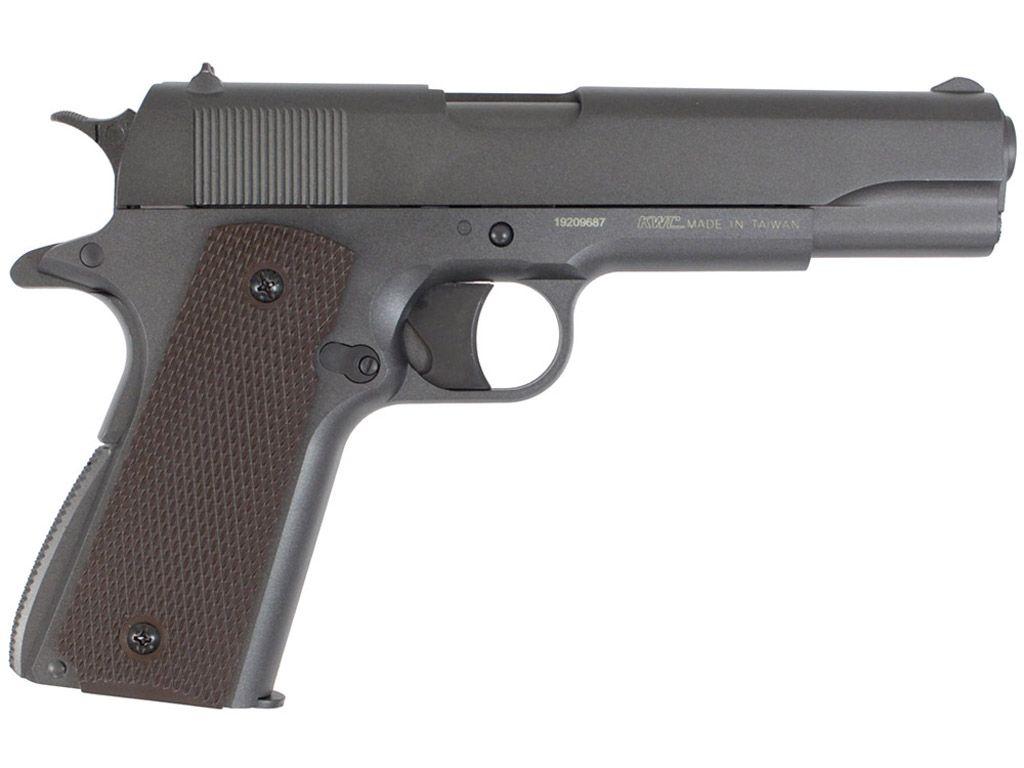 the rotary cylinders have not displayed any issues. i seat pellets by habit in any event. the mags have performed flawlessly.
airgun detectives features a Hatsan 1911 with the same mag config so they're all inter-changeable, as are the grips. i recently sold the Crosman version but had swapped out the grips prior figuring they best suited the other gun than what they came on.
in surfing the interweb i've seen other KWC 2x6 pellet shooters too. (all 1911 maybe?)
so ya, that Makarov certainly caught my eye.
me likey.
https://youtu.be/wc4tzBCdeMA?list=PLRQm ... XQh0w&t=37
------------------
my latest KWC addition was the all black KWC M1911 Model A1 TAC BB gun. again, another v clean looking piece.

purchased because i had bought the 1911 x-tended 27rnd mag 3 weeks prior, but it wasn't a good match (time frame wise) for an A1-style 1911. BB gun.