Here is the principle, I was asked how to boost pressure without another air source.... Red and blue lines represent valves....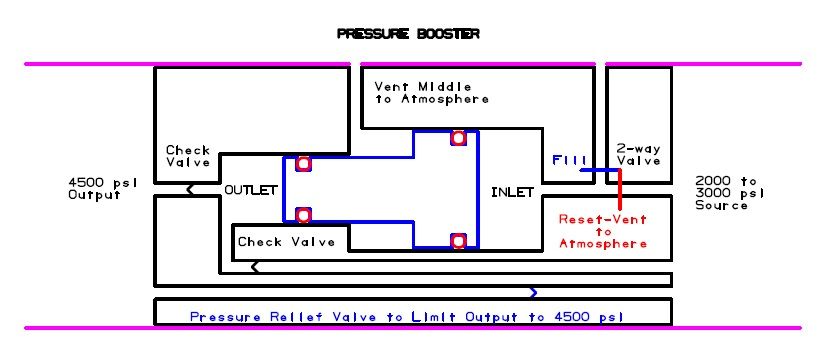 The problem is that you have to vent some of the source air to atmosphere to reset each stroke, losing a lot of it.... In most commercial boosters, there is a much larger difference in piston areas, and the booster is driven by another air source of ~150 psi (eg. shop) air.... You can get that from a regulator from and HPA tank, but again, you are losing HPA with every stroke.... Here is a screw driven version....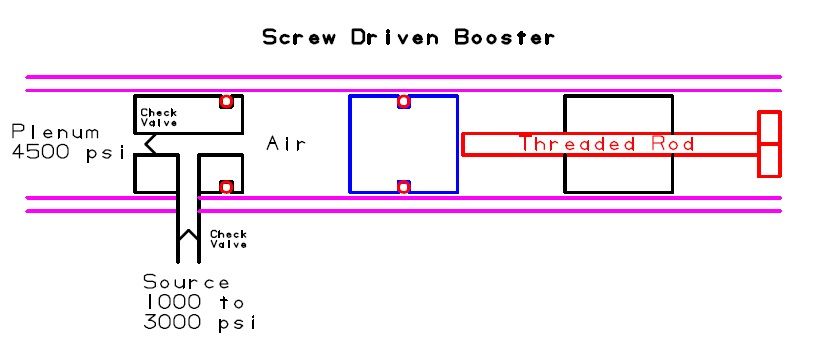 and here is one driven by hydraulics....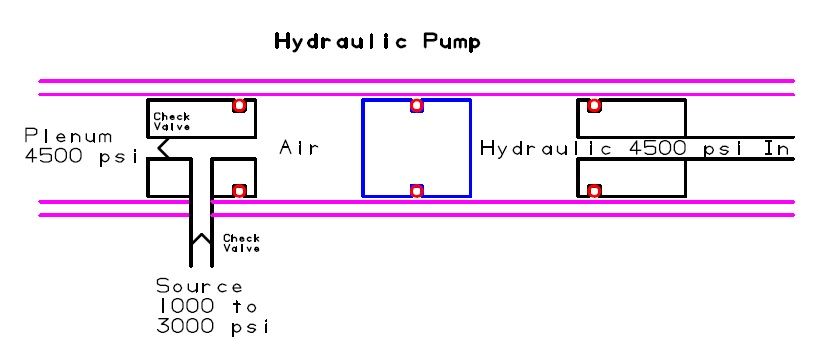 This is the most common version, with the booster section driven by an air cylinder.... It compresses the HPA on the "pull" stroke....
Here is the piston, mounted on the threaded shaft of the air cylinder (from Princess Auto).... 80mm bore and 200mm stroke, running on shop air....

Inlet air from the HPA source tank was controlled through the valve in the male foster, and the manifold had a bleed valve installed beside the pressure gauge.... Unfortunatey, I could not cure the O-ring leaks.... The most successful design I saw was by Gippeto, who used a brake booster from a Semi as the driving mechanism....
Bob