Peux wrote:
I don't know I tried taking off the cocking lever and putting it back on still no good... Could it possibly be the fact that I FIRST installed the trigger mechanism THEN put the Spring in? Or does that have nothing to do with it? I feel like it does. And the reason why I put the trigger on first was because it's nearly impossible to put it on while the Spring is in there :/
Everything is fine from what I can see, except the lever isn't in the groove.
Look at the take down. I made.
topic73899.html
If you look at your first picture you will notice that this part. Isn't riding into the groove. Its riding ontop. So its not contacting the piston at all.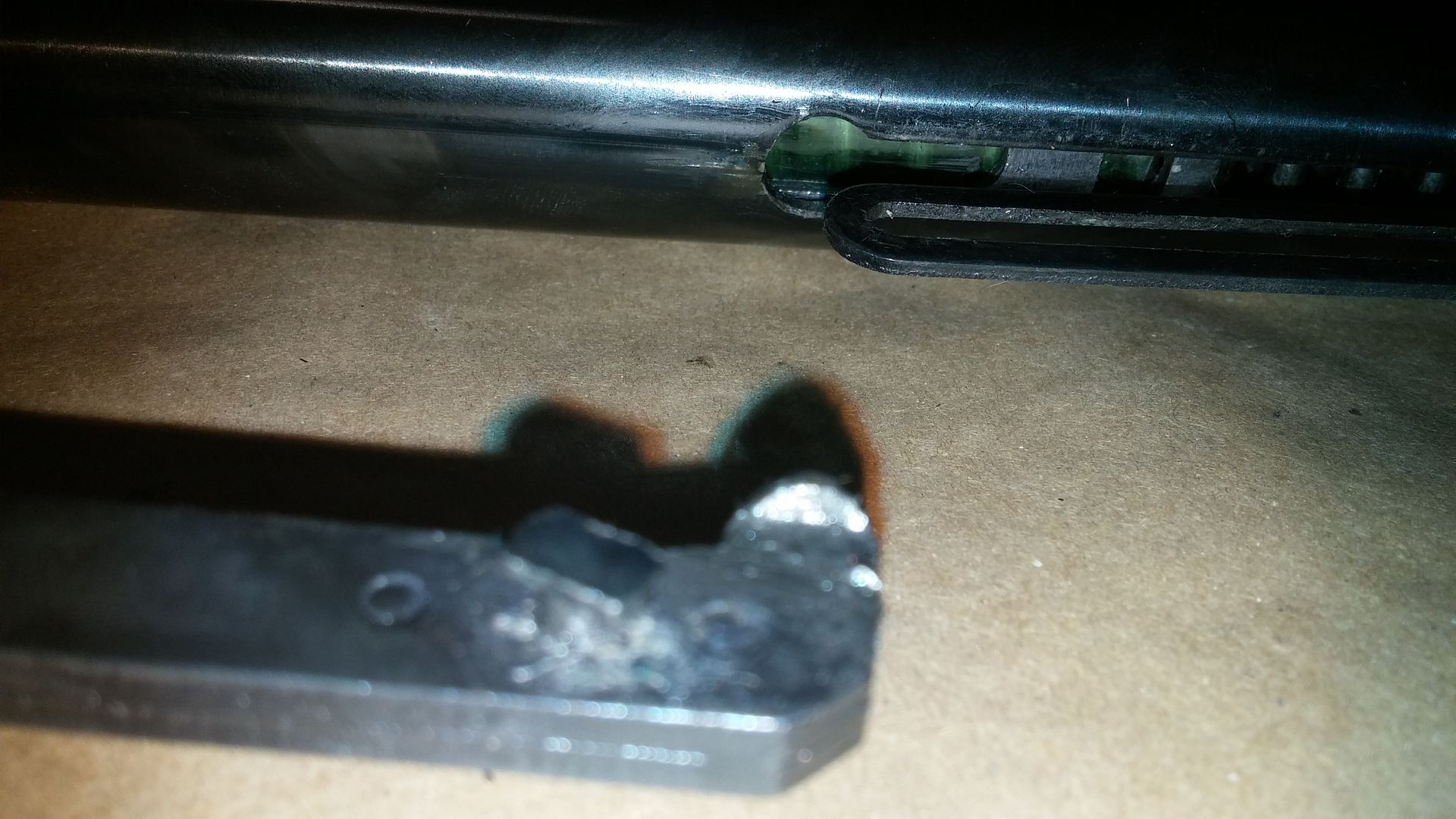 You need to pull it back to the round hole on the bottom, push up and in.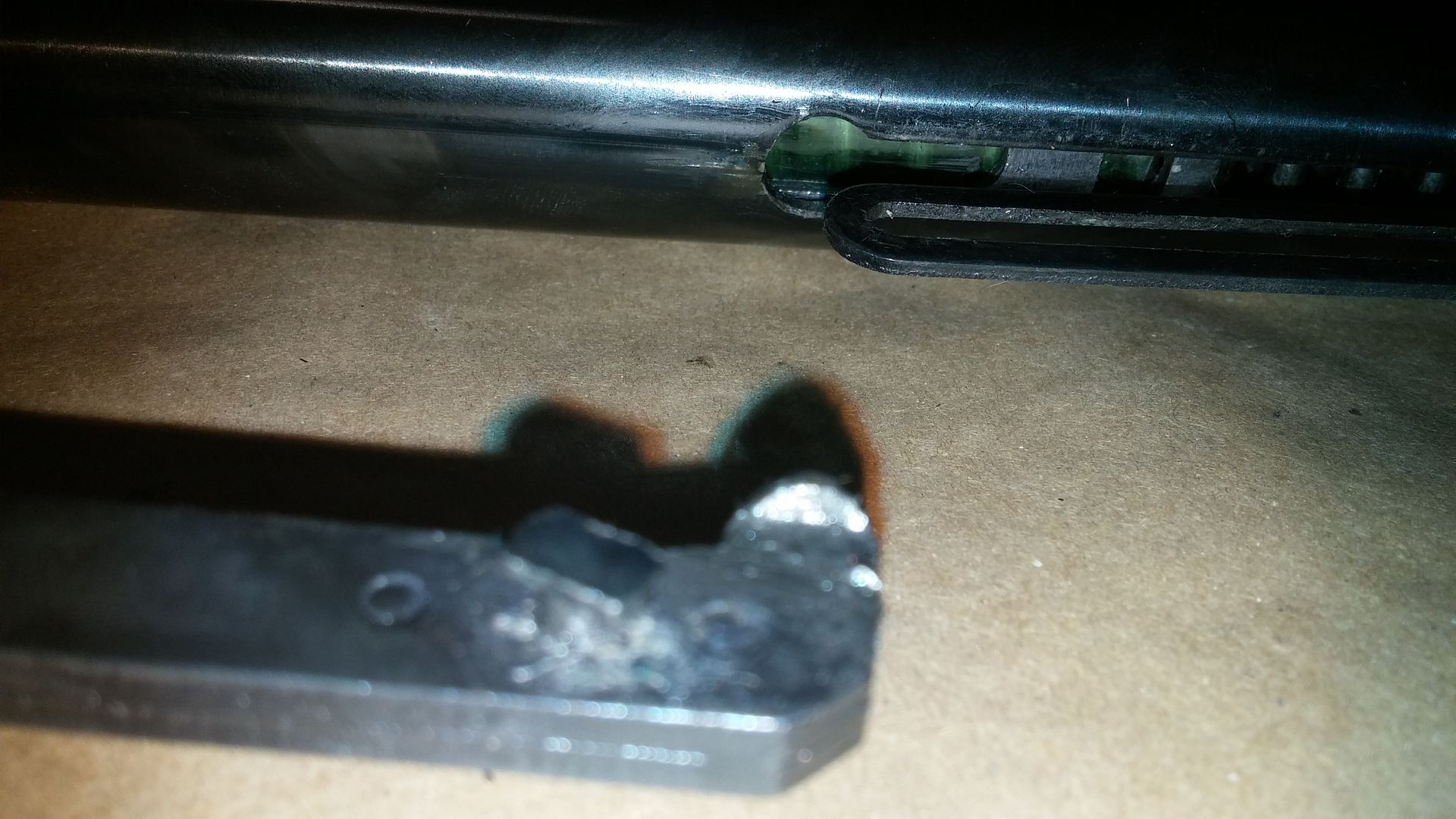 Just take the barrel screw out wiggle the barrel down a bit and put it back in and put the barrel back on.