I've been doing a lot of work on my 2289 and will be posting a thread about the mods soon, but I wanted to post the piston mod because it gave me the most grief.
Originally I have an aluminum FTP and I used this at first but I didn't get the results I wanted and it had some problems like grinding when on the open stroke this was due to the piston not being perfectly aligned.
so this brings me to my modded original 2289 stuffed FTP it was working perfect, better than i thought it would then I ran into a little speed bump lol...maybe not that little. While testing my 2289 the cup seal came off and got stuck in the tube no big deal disassemble it and retrieved the piston seal. Well to avoid this same thing happening again I decided in the heat of the moment to use some crazy glue yep
they call it crazy for a reason, as I glued the cup seal in place some squirted on my finger so I placed the FTP on the counter while I wiped off the glue, when I returned the FTP was stuck to the counter
unable to remove it without damage I tried to carefully slice it with an xacto knife, well big mistake that took a little slice of rubber off the piston cup and now it won't seal and create the pressure it was before.
This is what happens when you rush stuff what I should have done was drill a small hole in the side of the cup and pined the cup seal in place problem solved.
So H2P was nice enough so send me one he had in his parts bin, thank you H2P.
when I got it I noticed that the seal was a little hard and not as soft as the rubber on the one I had, I decided to install it and give it a try why not, well it was pretty much the same as my piston it wouldn't create the pressure ether. Oh well back to the drawing board.
Sorry for the long explanation but I thought it was fitting to explain how I got to my piston mod.
Being one to never quite
while I was just staring at my piston and asking myself now what am I going to do with this,
a very good idea came to me, in my paintball parts bin I found a poppet from a mini and it was the perfect size and fit after some modifications of course. The FTP Is pretty much complete just except for a little minor details. Now all I have to ever do is change one o-ring sweet.
Sorry for spelling and grammar mistakes never was good at it.
Thanks for sticking through it cheers.
Pic's of FTP mod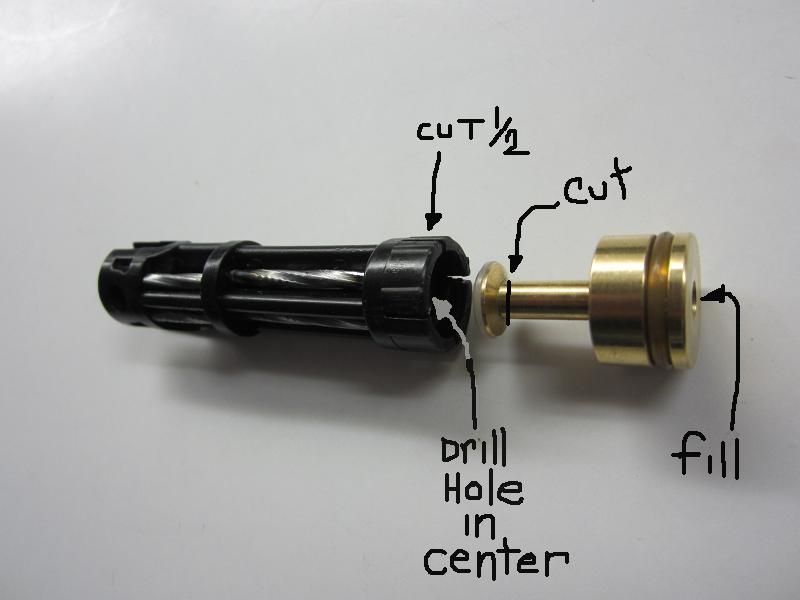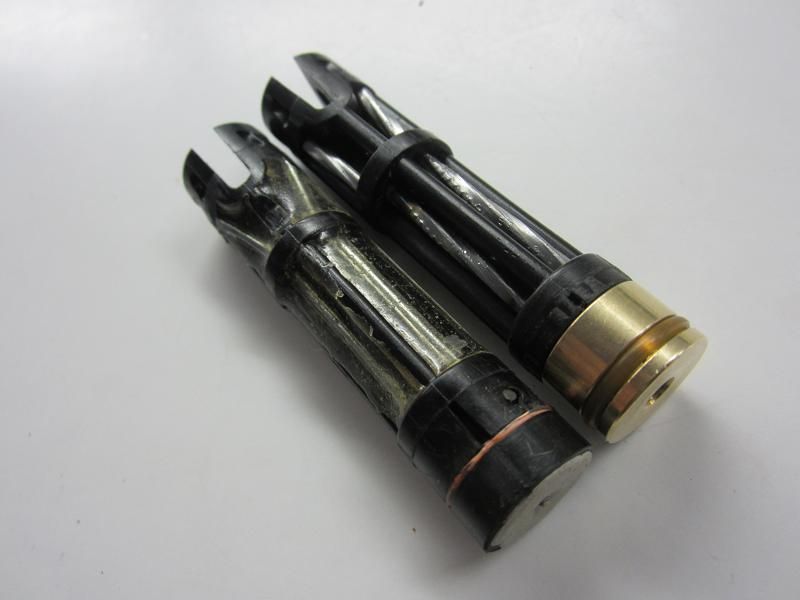 Finished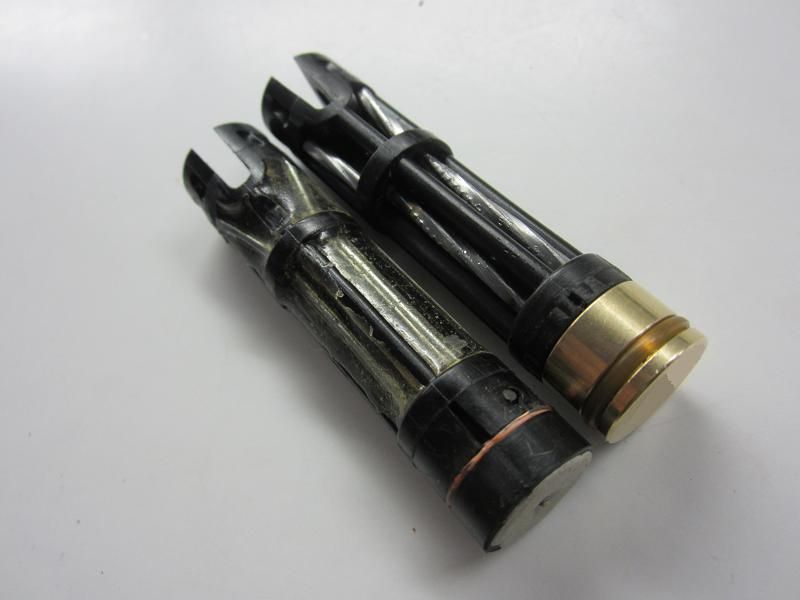 _________________
"A candle loses nothing by lighting another candle"