Well i got right with it after taking apart the Phantom for a Lube & Tune.
I figure id do the Stoeger first as it is my first Air Rifle.
When i fisrt bought the Stoeger for the most part everything worked good.
The one thing i didn't like was the really stiff trigger. & jurky.
The take down was easy, easyer than the Phantom as far as parts go.
This pic is just of the barrel in the compressor ready to remove the pin.
After reomving the pin the trigger assembly just slids out.
To the right is the safty trigger, it needed a sanding on the piec of matal that comtakes the trigger.
It was pretty rough.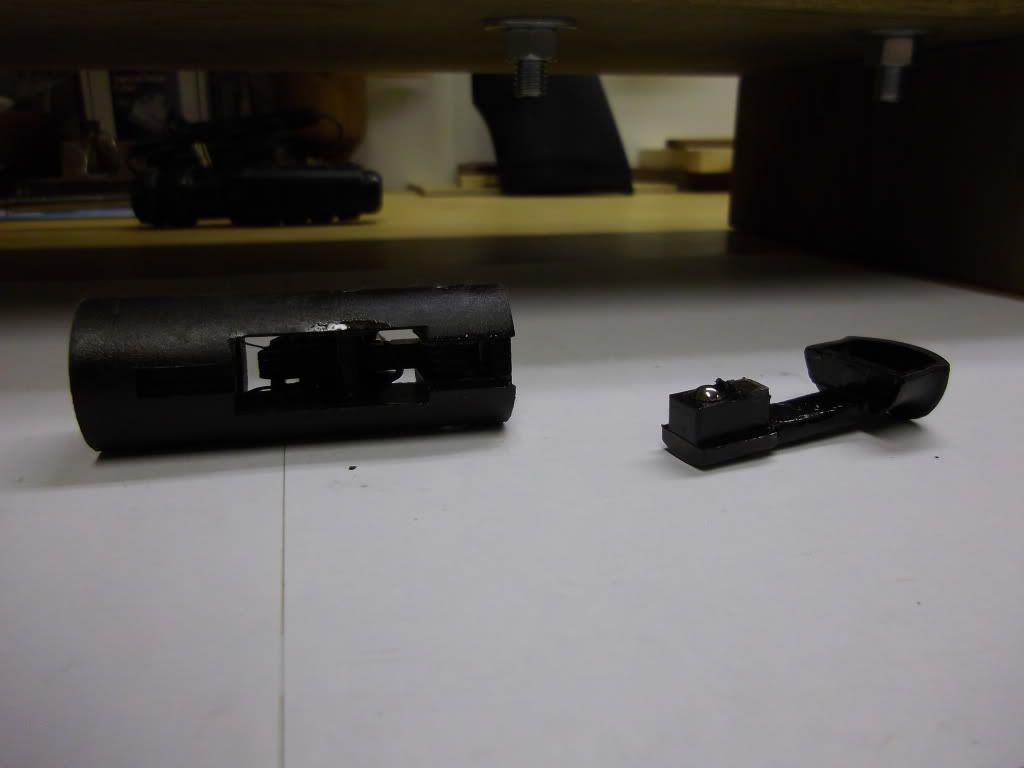 You have to remove the barrel of the main cylinder to release the spring & piston,guide.
Just a screw with a smaller screw to lock it from backing off.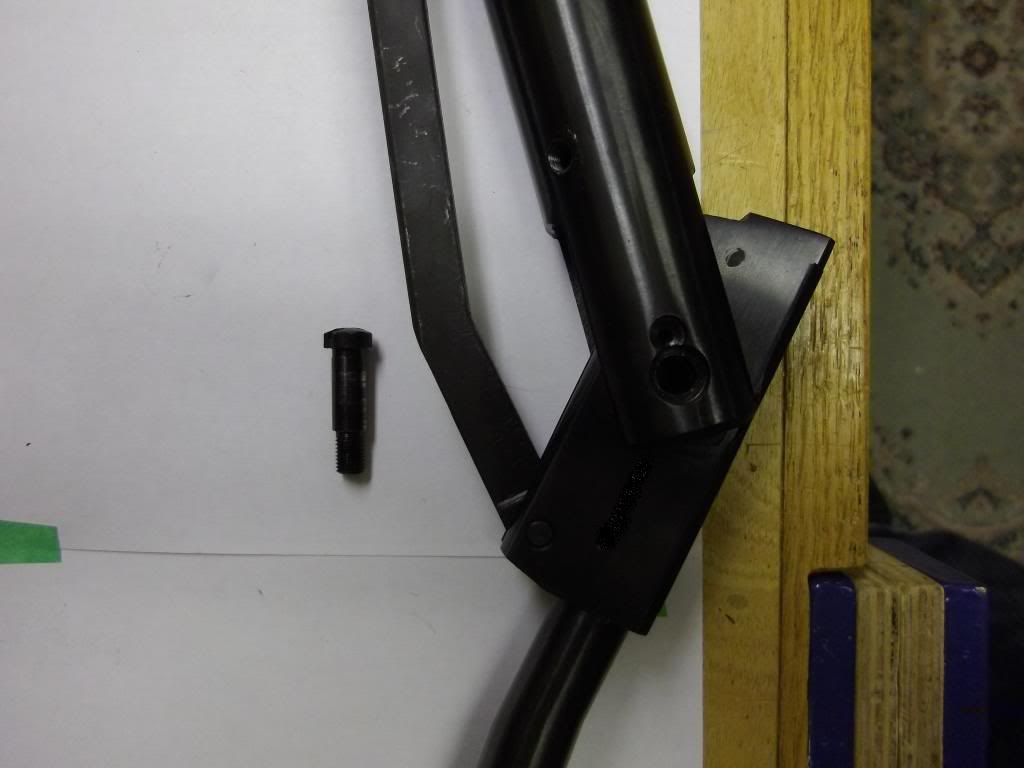 Here is the piston & cylinder. There is no Tauphet in this rifle. The piston also has a guide thats fixed right to the piston inside, can not be removed.
When i cleaned these parts, i discovered rust
.. not rust as you think. But once i got sanding the black crude off, the water was brown, rust color. I used wet & dry paper. So under the black coating rust was starting.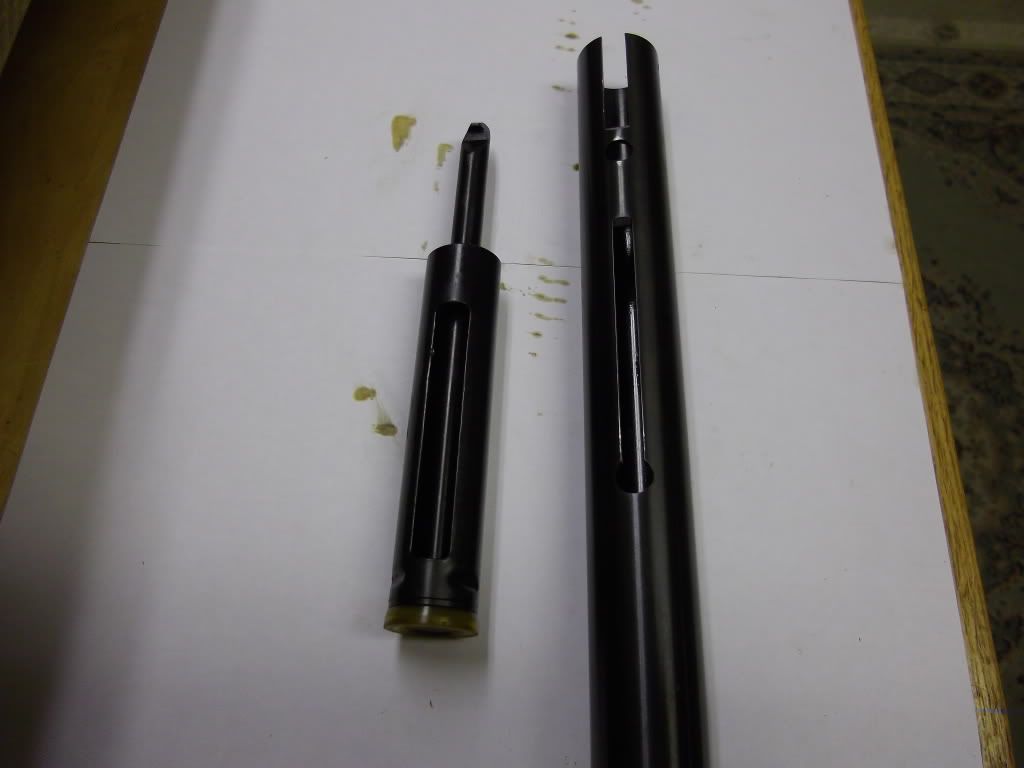 This is the spring and guide for the back that rests agains't the trigger bolt.
These pieces did not have rust.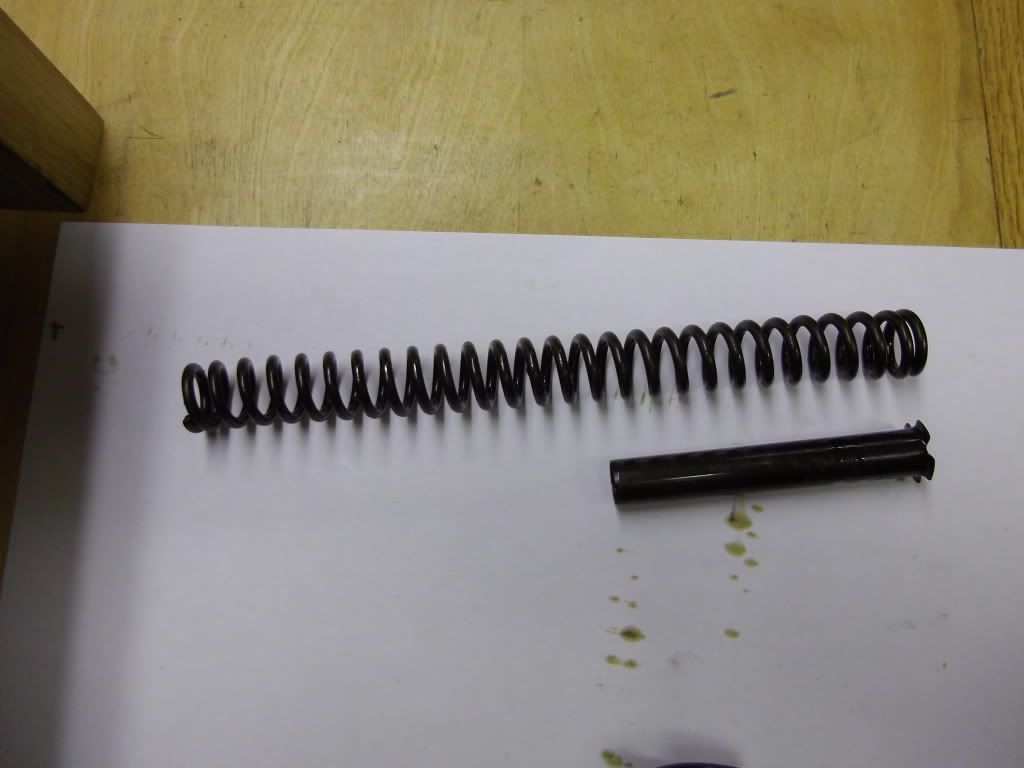 Here are the pieces all cleaned up. They were all pretty rough, so a bit of sanding was needed for all.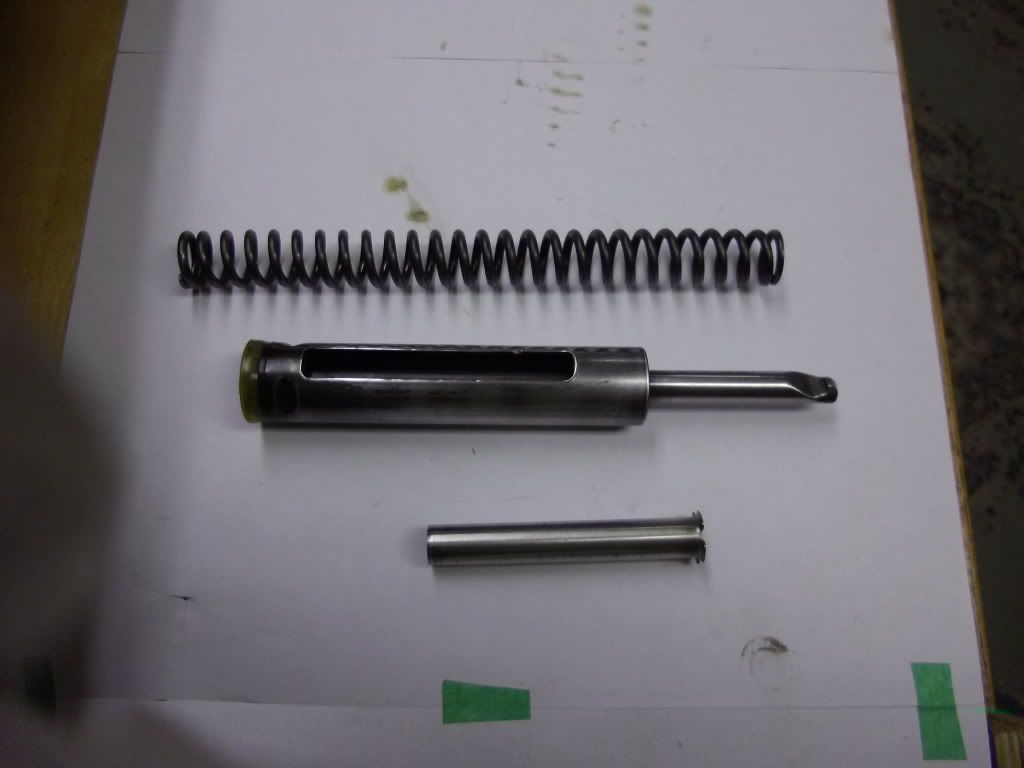 Its together now & Holy crap the one thing i noticed right away cause ive got about 900 rounds through it, is the Trigger ! it is really nice and smooth, almost " touchy " not used to it, lol.
The whole working's are soooooo much nicer
All contact points of metal got Moly, its so much smoother the whole operation.
Ive got about 60 rounds through it, its smoking a bit, & accuracy was wacky the first 25 shots.
Its getting back to where it used to be, still some rounds to go before im shooting in a penny at 10 yards.
All i can say is the Stoeger is 100% better than it was
And i totally recommend taking this Rifle apart if anyone buys one & clean it up & lube it. I got a lot of great tips & info form lots of guys here & i want to thanks you for the info & time through PM
If anyone buys the Stoeger X5 and wants some info i will do my best to give you info on what ive learned.
Cheers.