hey guys i spent a day at the range a few days ago and decided to post some of my groupings. tell me what you think and what i could do to improve my groups? im using a modded 2289g with Crossman hunting tips pellets.
JefftheBig
10 shots at 75 feet. (my guns zero)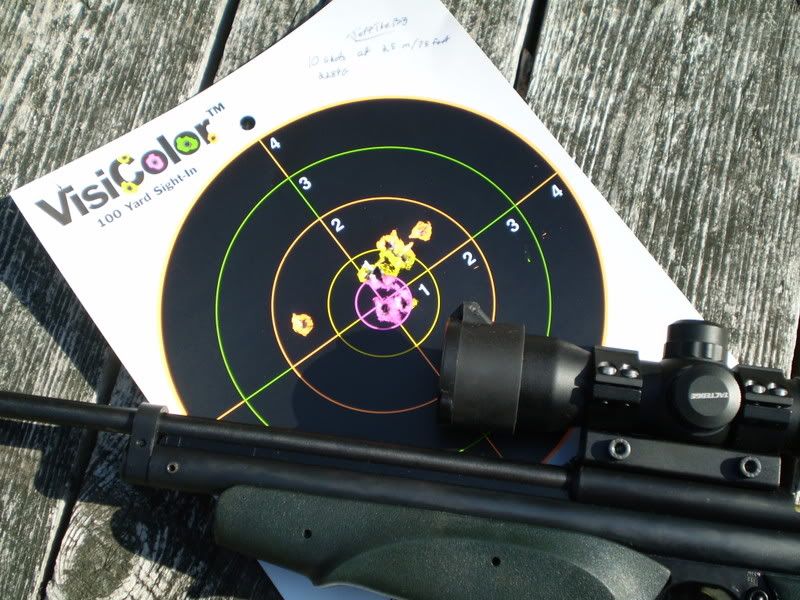 10 shots at 100 feet.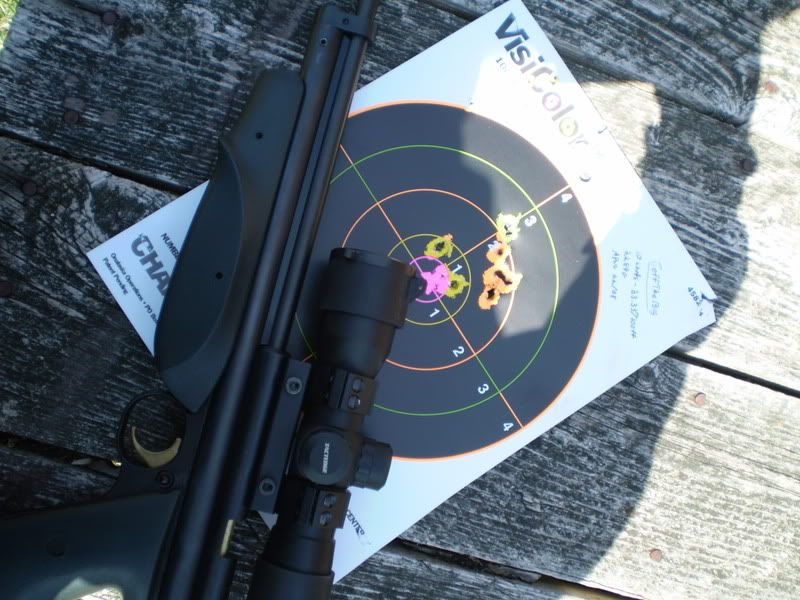 than one shot at 120 feet, 150 feet and 200 feet on same target. the 200 foot shot dident stick but there is lead on the wood and a dent where it hit.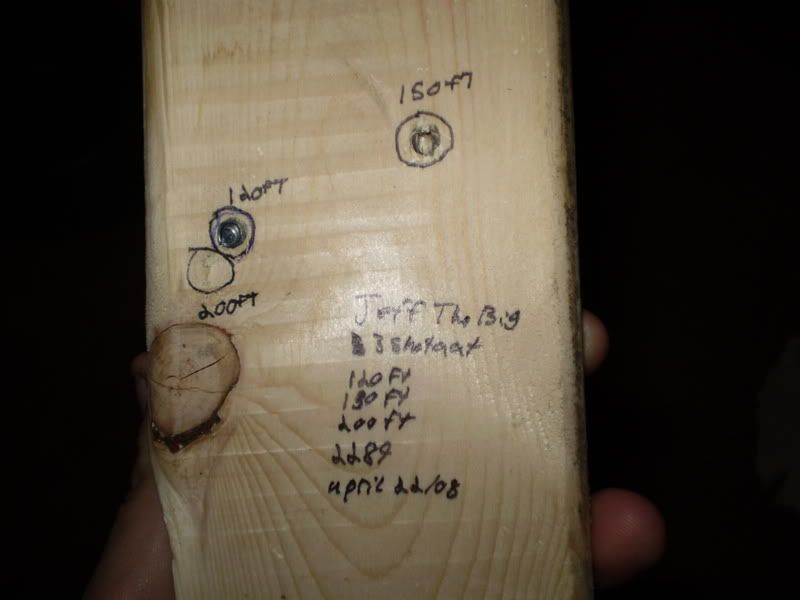 10 shots at 75 feet again. (my guns zero)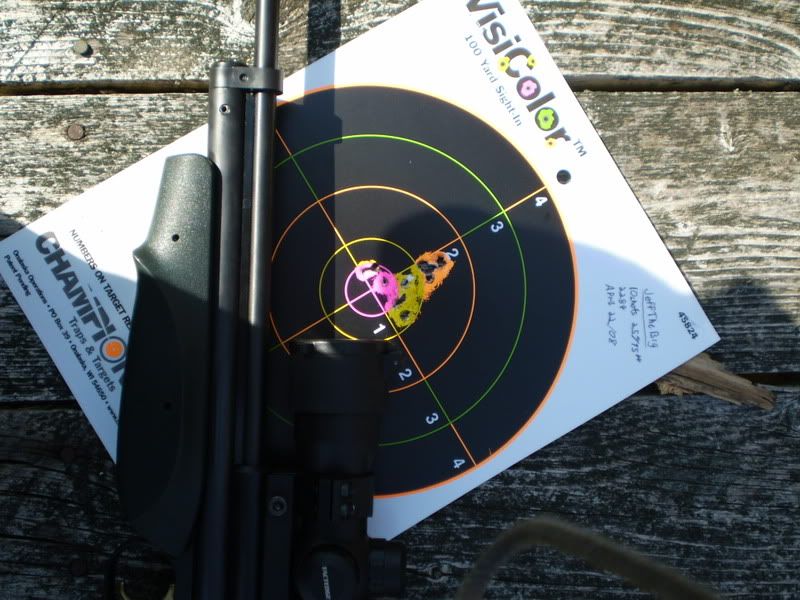 and the targets with the gun