I tried sending these pics to Mac (Tim M) but for some reason it kept hanging up in the middle of the transfer
so i`ll just post these and the mod`s can add the photo description to each photo if they wish.
Shot of the practise range. Who`s the guy in the blue pants and camo hat? yup that`s Suprmatic haha he should be doing ads for Georgio Armani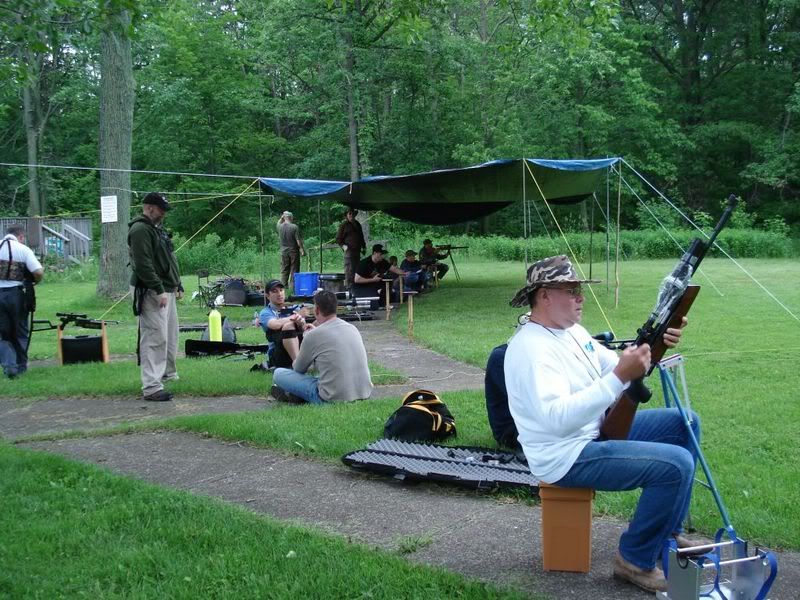 This is Ghostrider with his mod`d QB.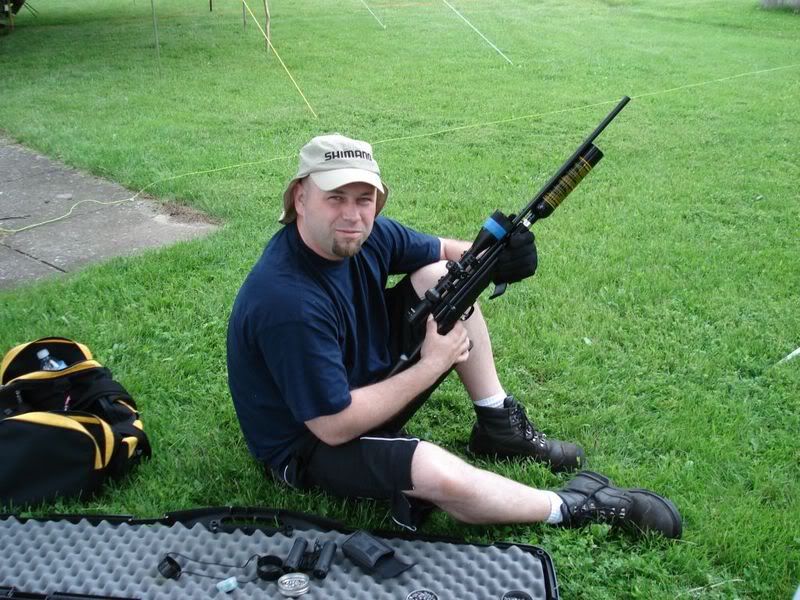 This is PirelliP I believe sighting in his Steyr.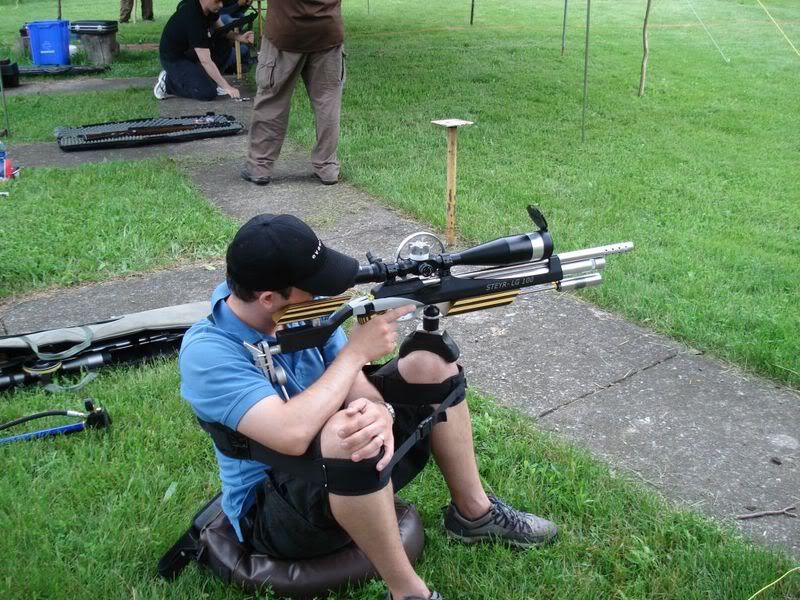 Another shot of the practice line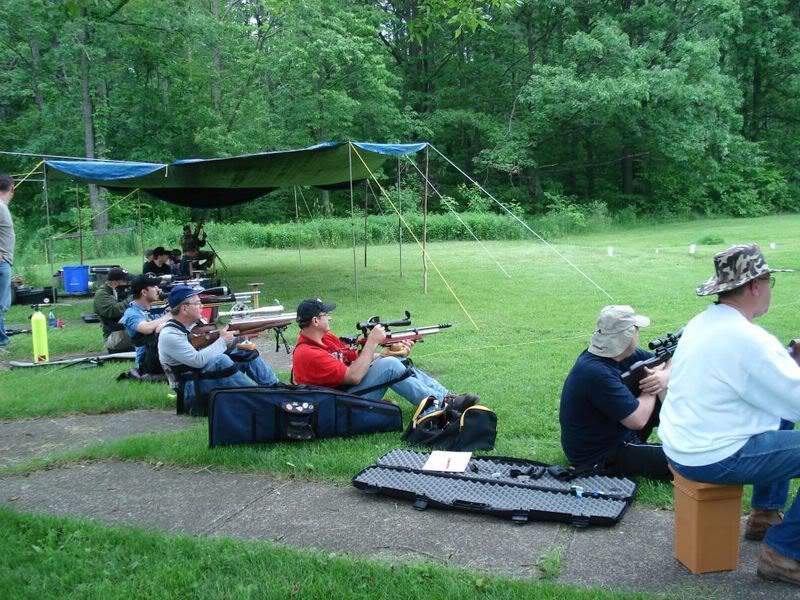 Here`s the photos of the guys getting their medals. In no specific order.
Dr Frankengun(middle) getting his Medal.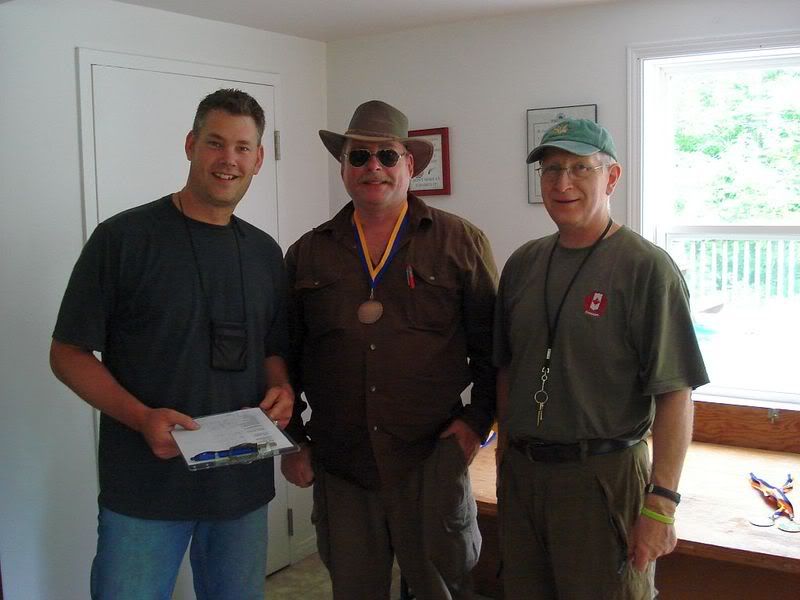 GhostRider(middle) getting his medal.
RVD getting his medal
Pumpmaster getting his medal
The man The Myth The Legend haha Suprmatic getting his medal.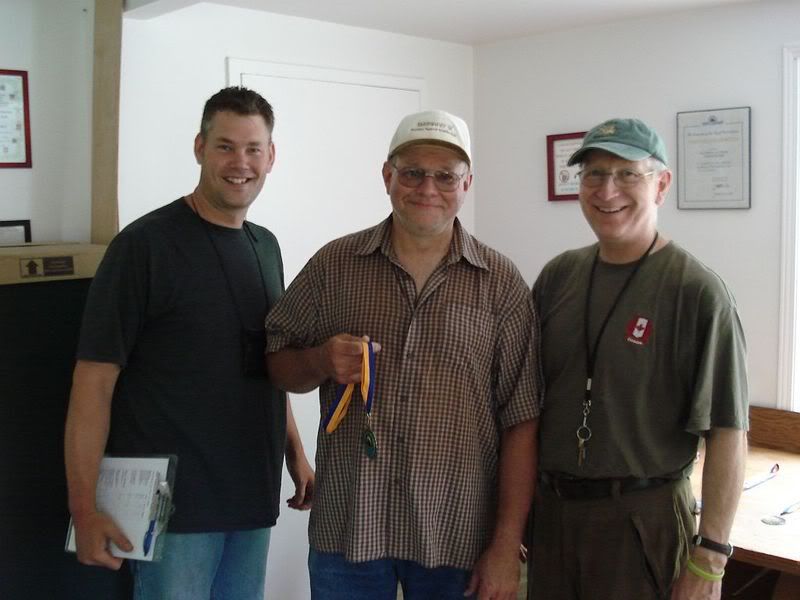 Windbag getting his medal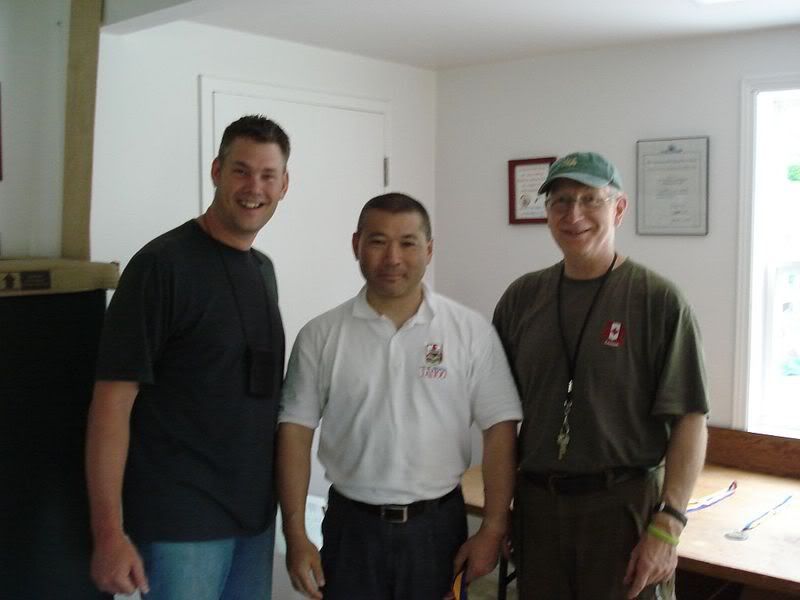 PirelliP getting his medal
I THINK the Gentleman`s name in this pic is Denis Eden (middle) getting his medal.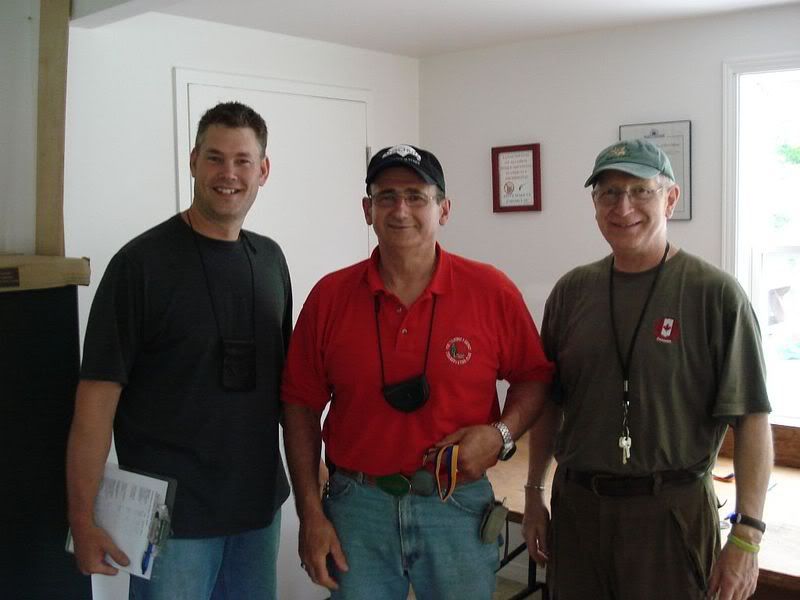 Keyrigger getting his medal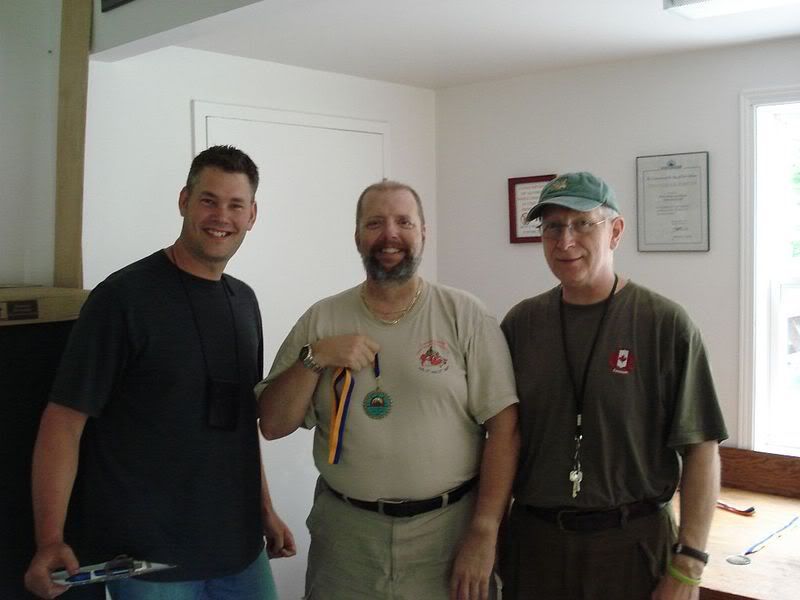 Mac getting his medal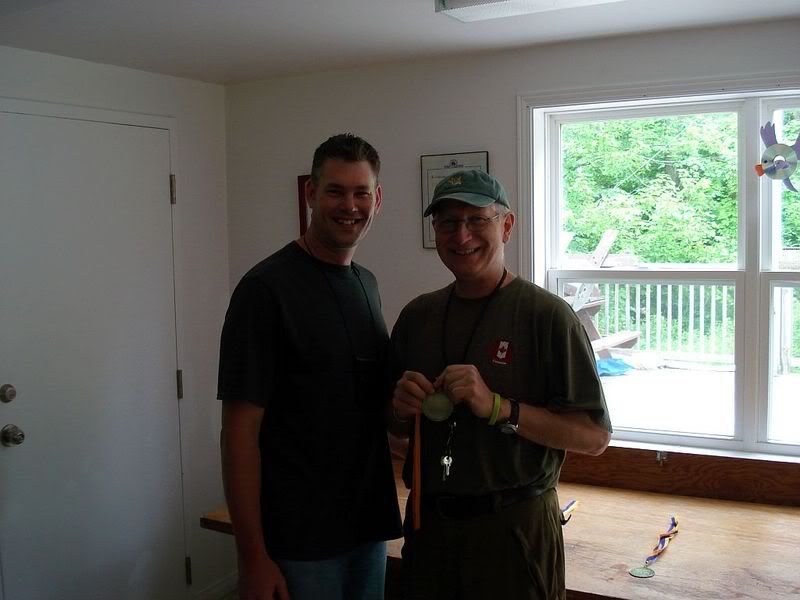 CJN getting his medal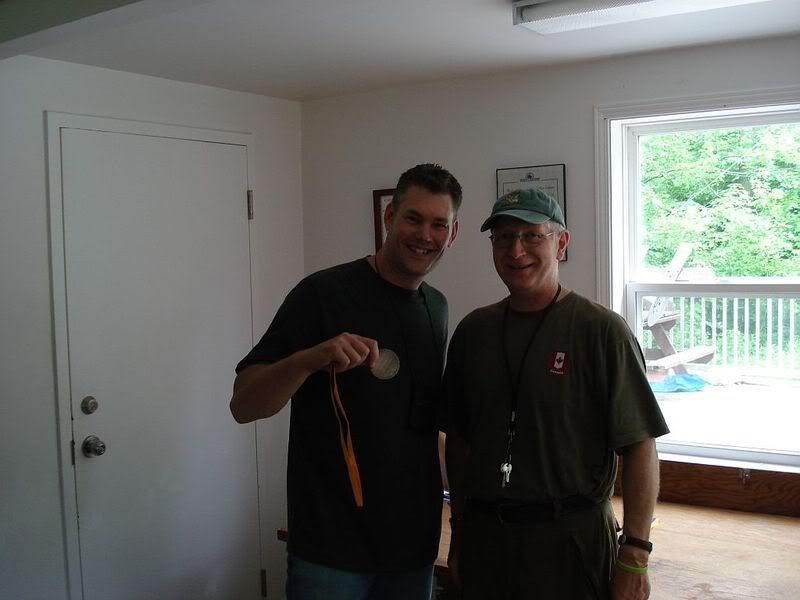 This young guy I forgot his name,lol he`s getting the youth medal.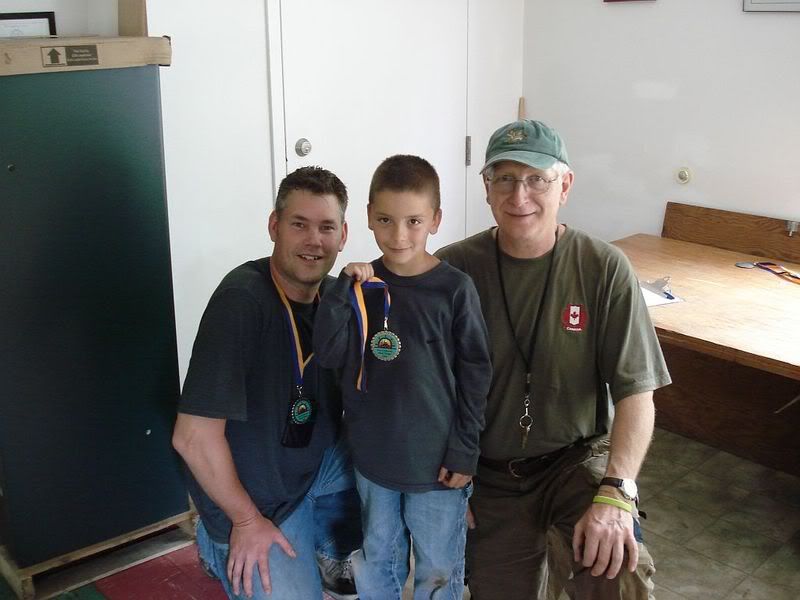 I just wanted to say I had fun yesterday, it was good seeing all the guys again, it was nice to meet a couple new guys I haven`t met before ( DrFrankenGun and GhostRider).. We couldn`t have asked for a better bunch of guys yesterday..
I had fun being paired up with Parker101, he made some beautiful shots yesterday too, nice shooting Dennis..
If anybody has anymore photos to add feel free to add them in here so they`re all in one thread.