Well I did a quick shoot this afternoon thought I would post some pics of how I did.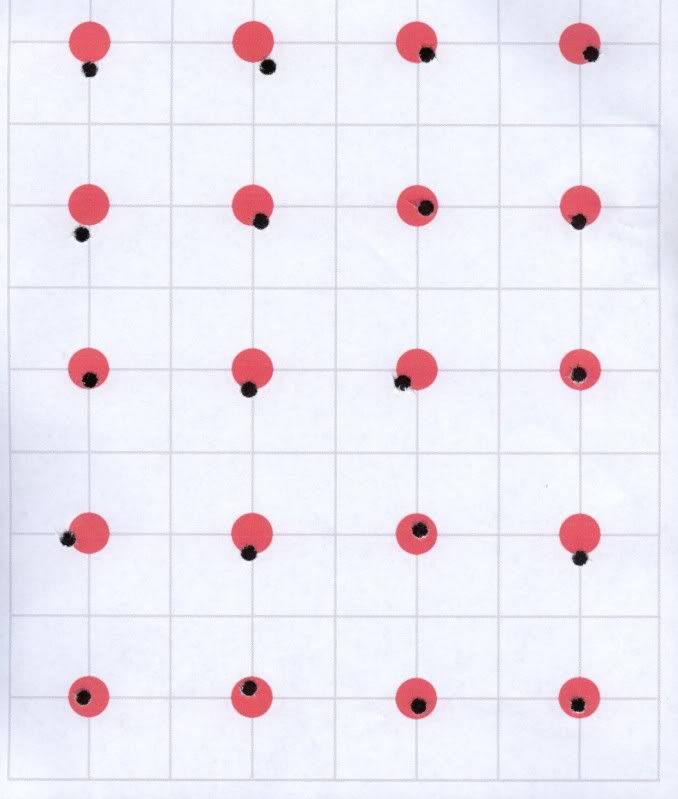 These are my first shots kneeling from bench at 27' using RWS hobby pellets. Shooting from left to right.
Next are done sitting from bench. The first 12 are using RWS hobby pellets, then I decided to try some Benjamin Hollowpoints on the last 8.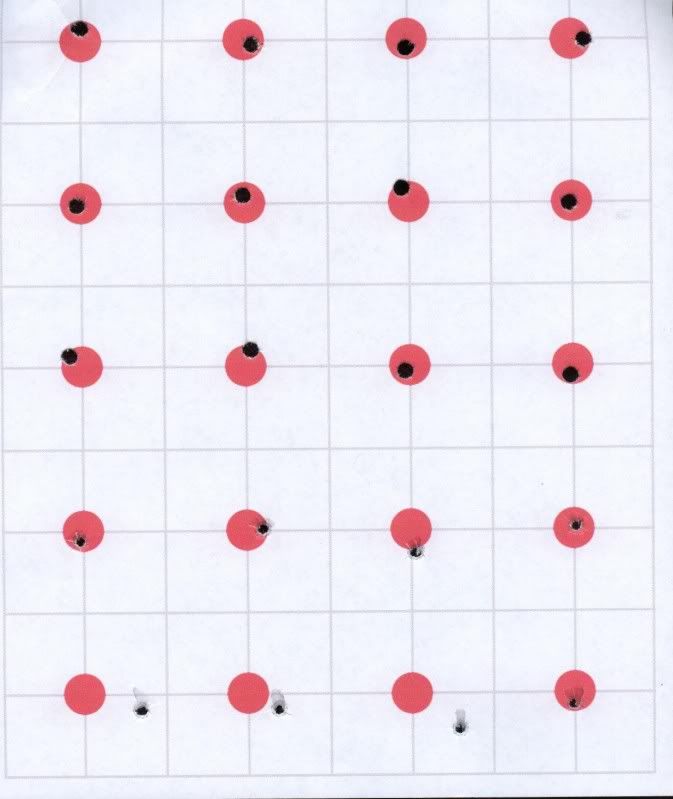 Shots 17,18, and 19 were right off the target with the Benjamin hollowpoints. I will do another sheet using only Benjamin HPs to see if I get the same results.
Anyway just thought I would share.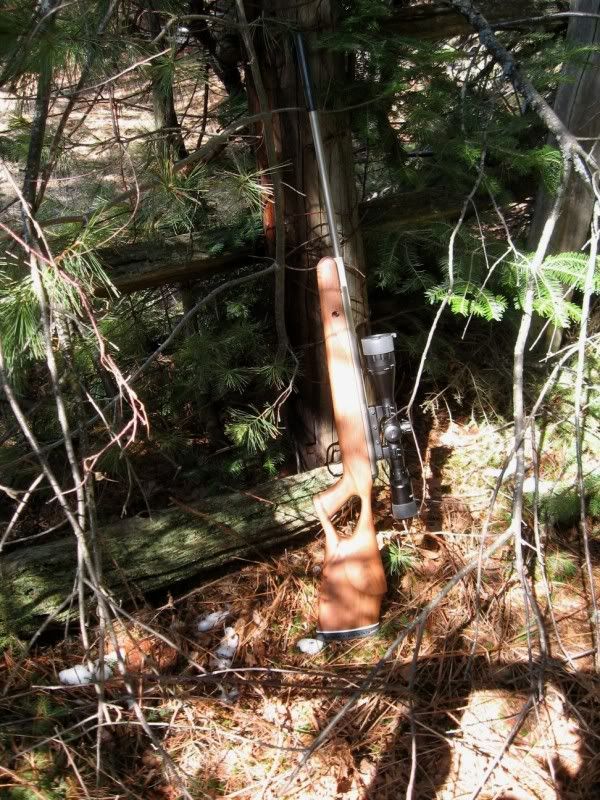 Cheers