Just finished up doing some work on my trigger.........
I cut the trigger so it's the same width throughout, and I also removed some of the bottom portion so it fits the trigger shoe/my finger better......
All contact point on the sear and trigger have been flattened with a Dremel, then sanded with 320g and then 600g. Basically any part the touches something else has been coated with moly; for smoothing things out, and filling imperfections......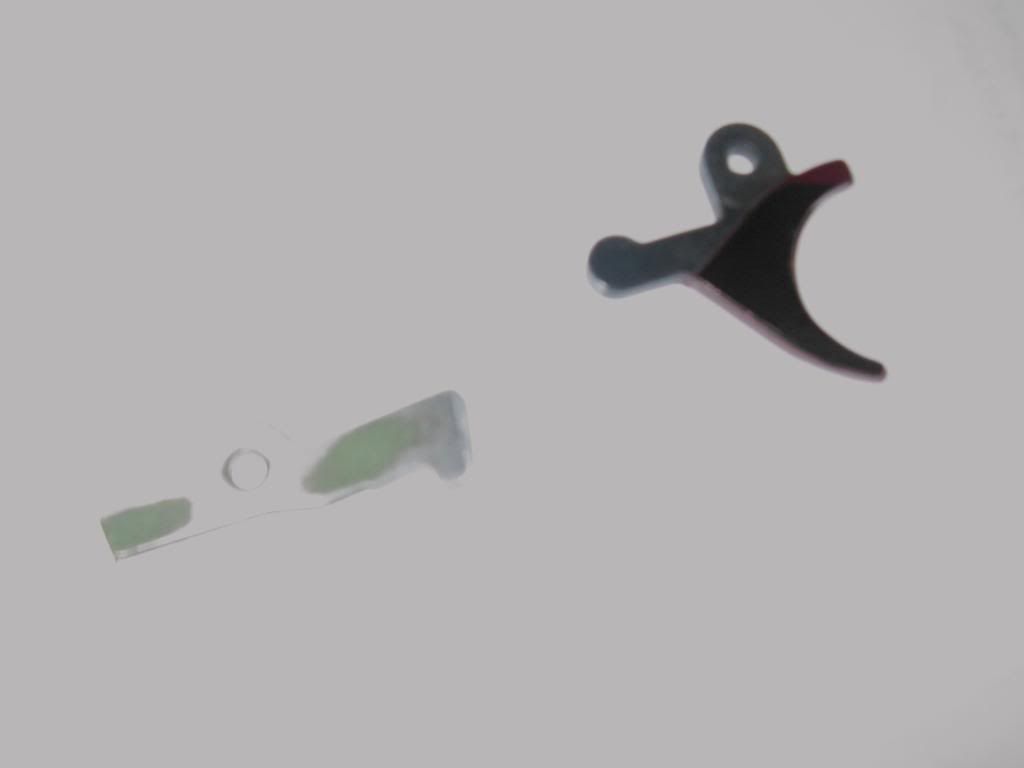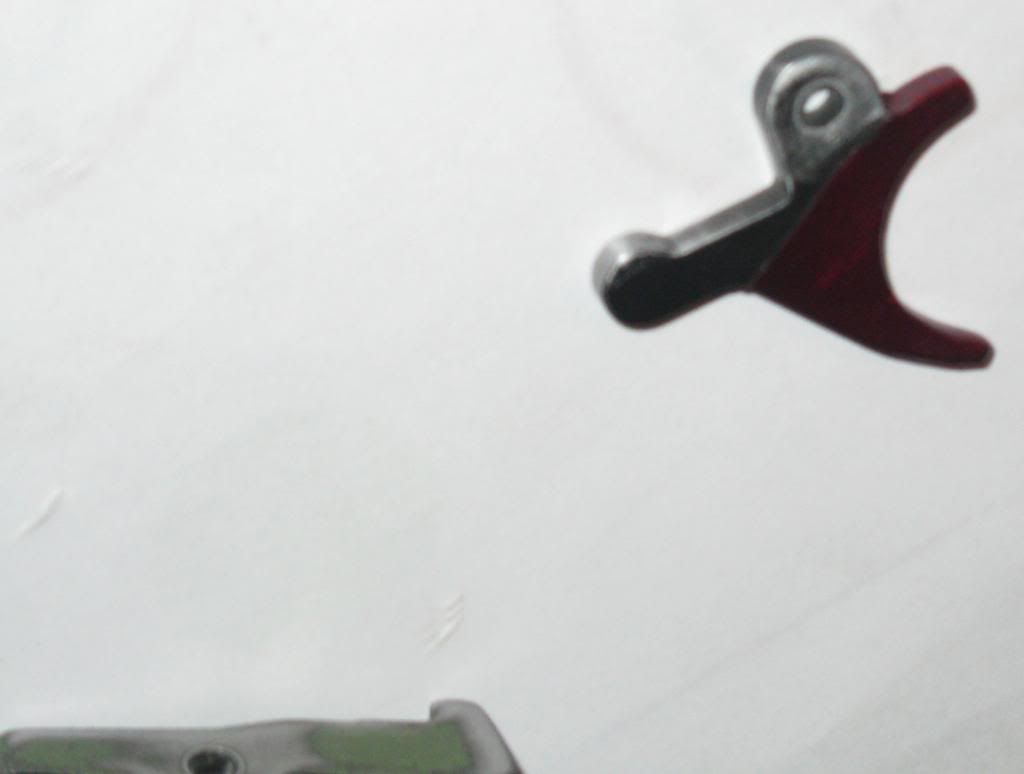 I inserted a pen spring above the trigger to remove the take-up or forward/backward play. I also installed a .038" width washer on the pin that holds the trigger, this has eliminated the side-to-side play in the trigger. I removed 2 full coils from the stock sear spring, sanded spring face(s), and applied moly quite liberally.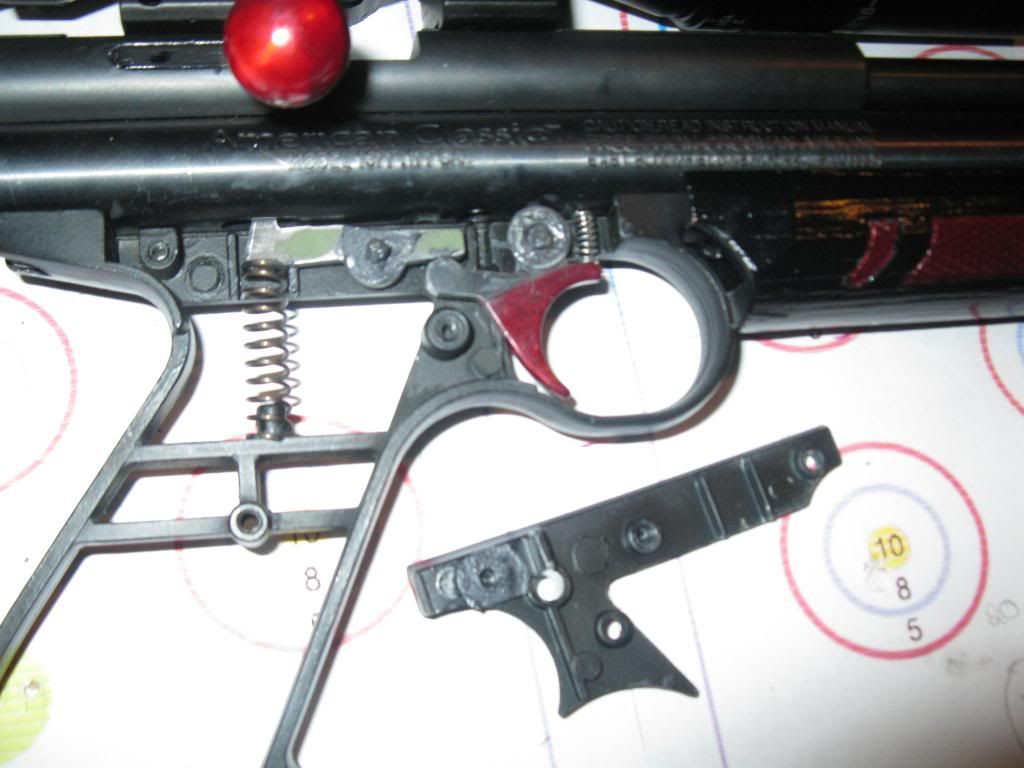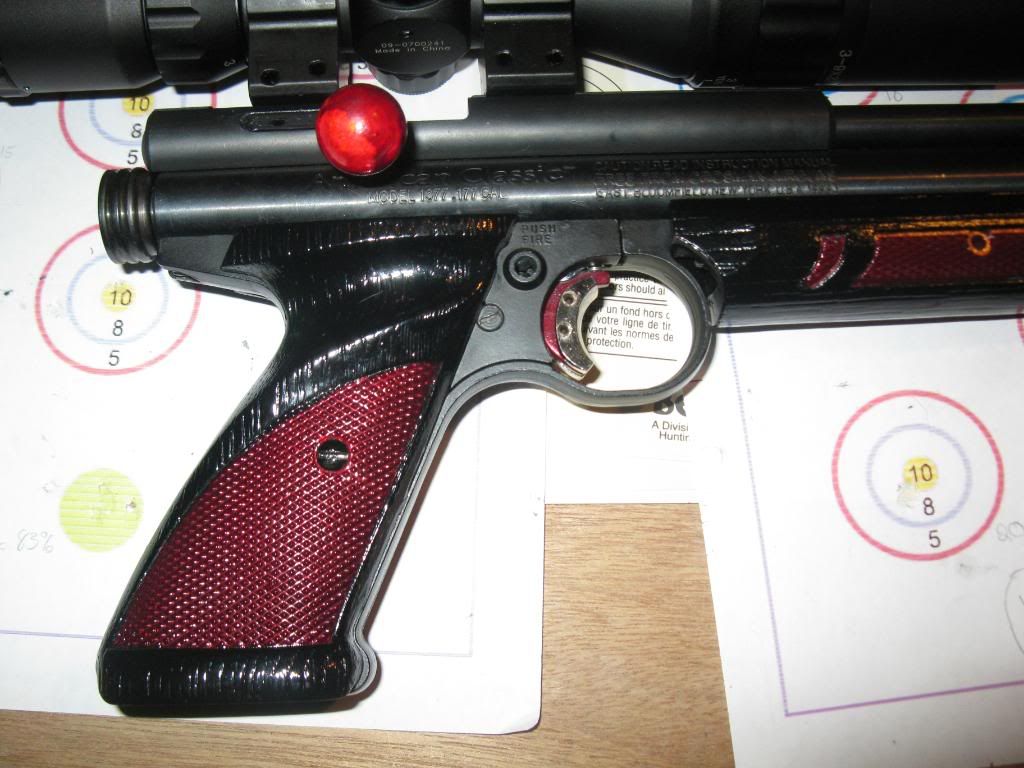 I really have no way of measuring trigger weight, I guess I could do pull length with a vernier?....I don't think I would trust that very much at all though. I am able to notice a difference by feel, which lets me know I did something
does anybody have one those "handy-dandy" trigger pull gauges? OR (I know this is ridiculous, but it would work) using small weight scale tied around the trigger, just pull the scale until it shoots.........Again I realize this is almost pointless, but it would give me a better idea than I have now, which is none at all.........
Something like this........with a postal/pencil scale or something, not the food scale

Anyone ever tried something like this?
_________________
"Are you guys silly? I'm still gonna send it..."