Selling my Anschutz Model 1388
Stock has been refinished by yours truly, and is decent, not perfect. The gun has a badge in the side of it the says "Mario", which I covered with stain and clear coat. The trigger has been adjusted with a simple shim, and is very crisp and predictable. Comes with original open sights, and Tasco 3-9x32mm scope, has sling studs. Great little field gun, very accurate, single shot bolt-action.......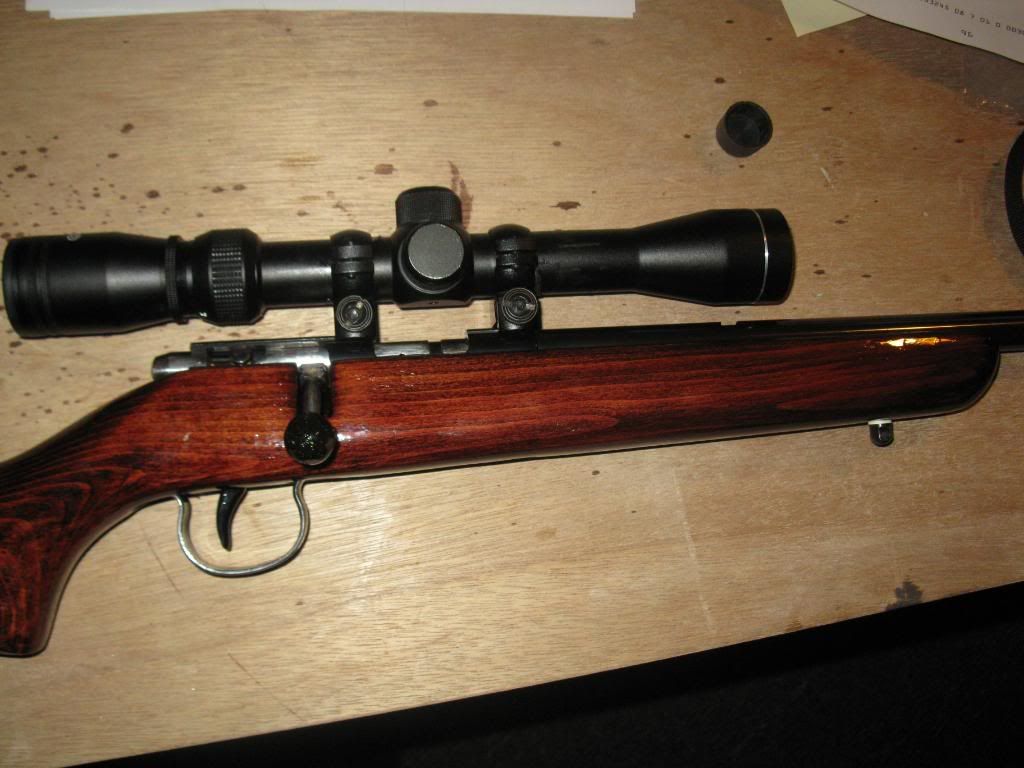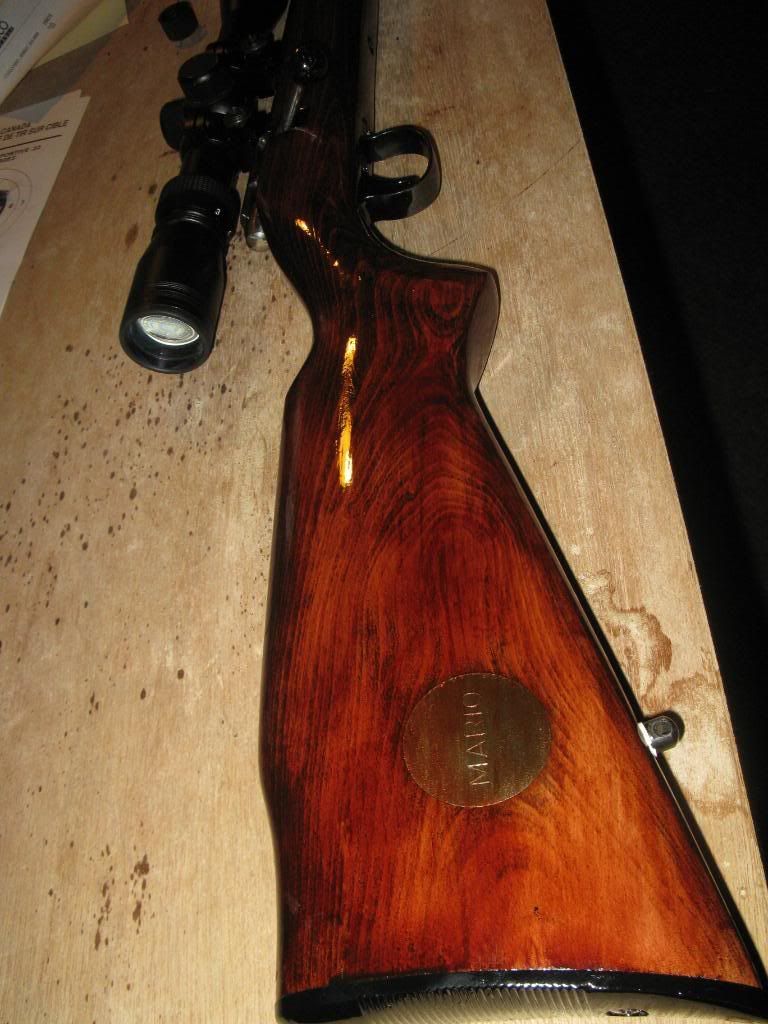 Asking $225+shipping, PAL required
Thanks,
_________________
"Are you guys silly? I'm still gonna send it..."