Well it finally getting close to another PFT match and I can't wait
I pulled out Snoopy to do a regular "check-up" as well as some more mods. The first thing I did was removed the tube stripped it, and re-blued it, this is the third part I have ever blued in my life and I think it turned out quite nice for CT cold bluing...
I took a picture of my transfer port and both seals, this is the O-ring I use to seal off the top of the transfer port, I only use them in combination with a breech band though as they will cause the breech to sit slightly too high without it...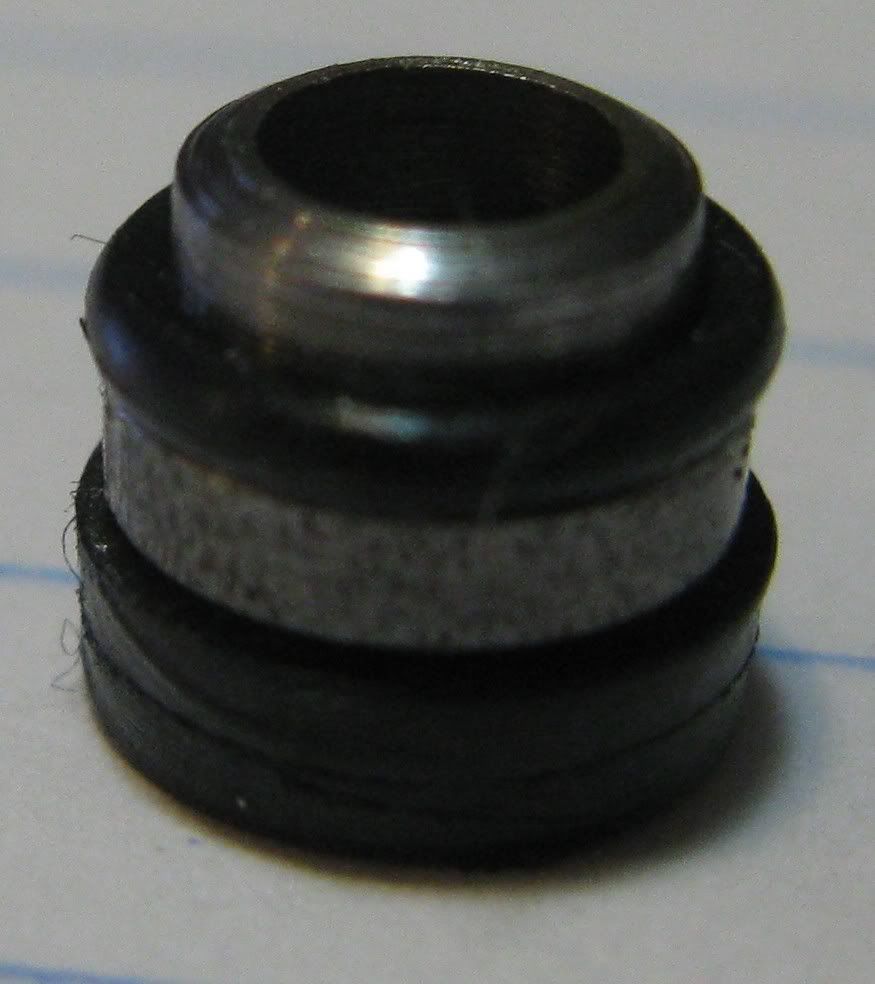 For a change of pace I swapped out the lube on all trigger parts from Beeman 60% Moly to Napier Power Airgun Grease, will report back on differences...1st pic with Moly, 2nd with NPAG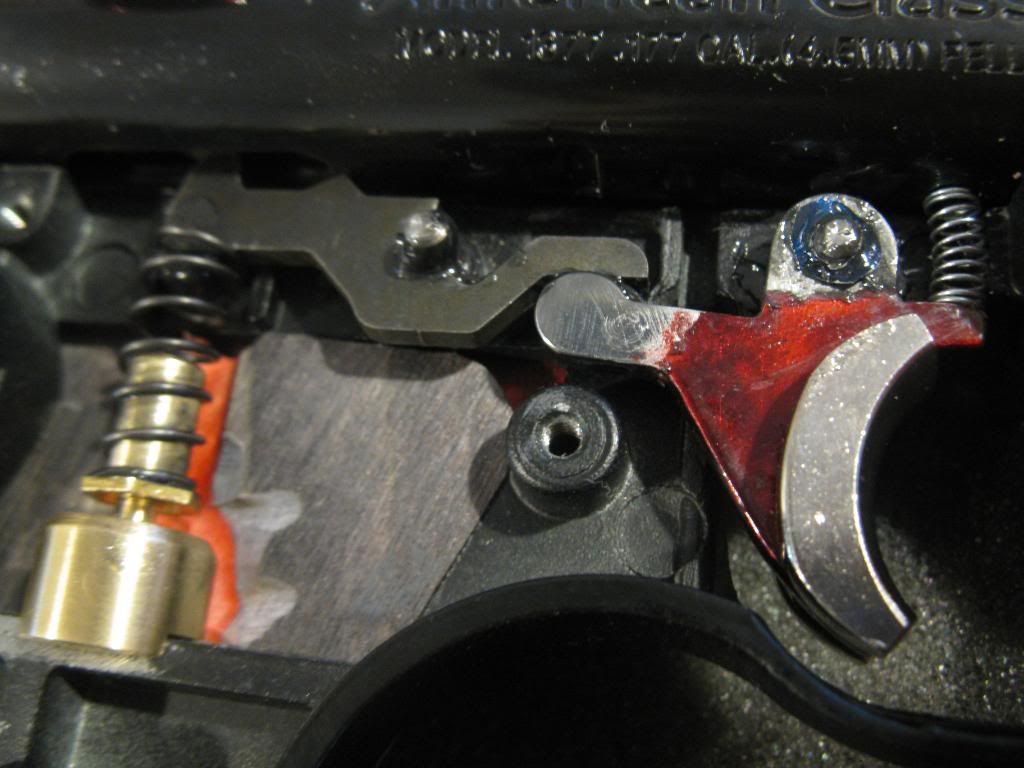 So far:
-2nd Variant 1377 (rear cocking knob)
-RB Custom Target Grips & Super Pumper
-Leapers Bugbuster 3-9x32mm AO IR
-FTP Kit
-Crosman SBK
-Custom Breech band
-Custom bolt and handle
-Custom Pivot cap
-Custom 14.5" Crosman barrel w/11* target crown
-Customized Beeman muzzlebrake
-Woodward non-adjustable sear
-GMAC adjustable trigger spring
-Stainless Roll pin
-Stainless Grip screws
-Stainless Breech screw
-Stainless trigger shoe
-Stainless breech band screw
-SHCS throughout
-Free-floated barrel w/dual set screws
-Additional spring on top of trigger and washers beside to eliminate the "play"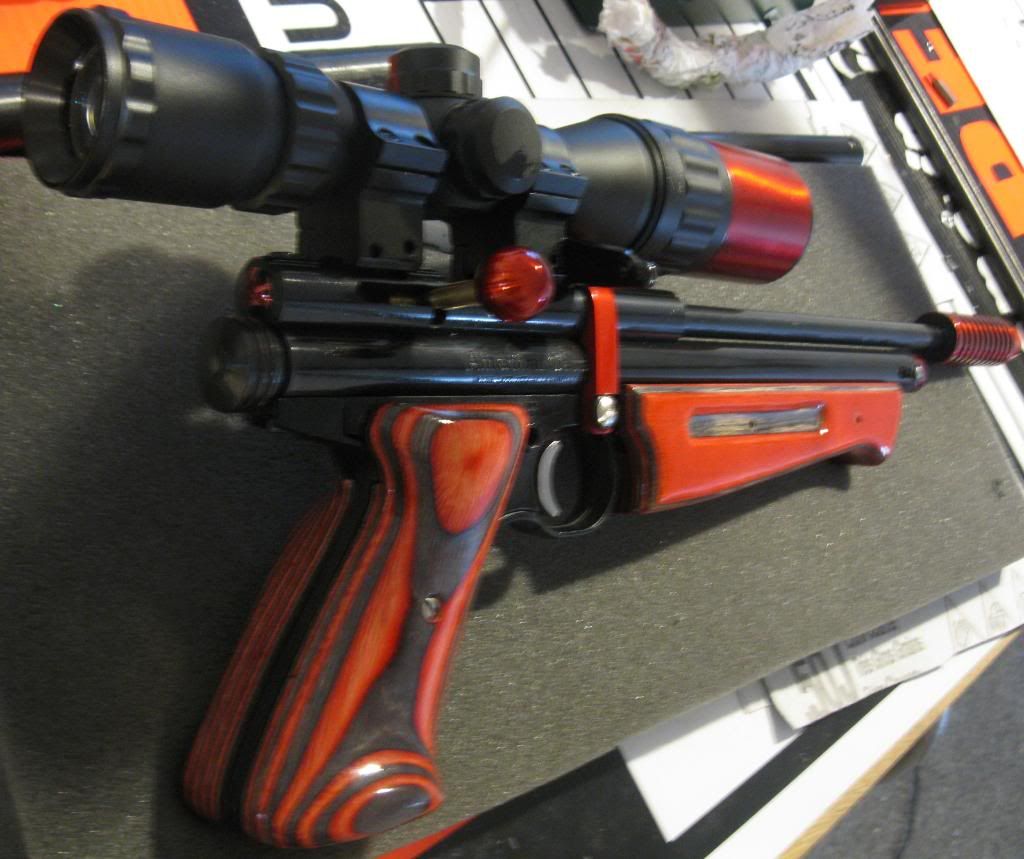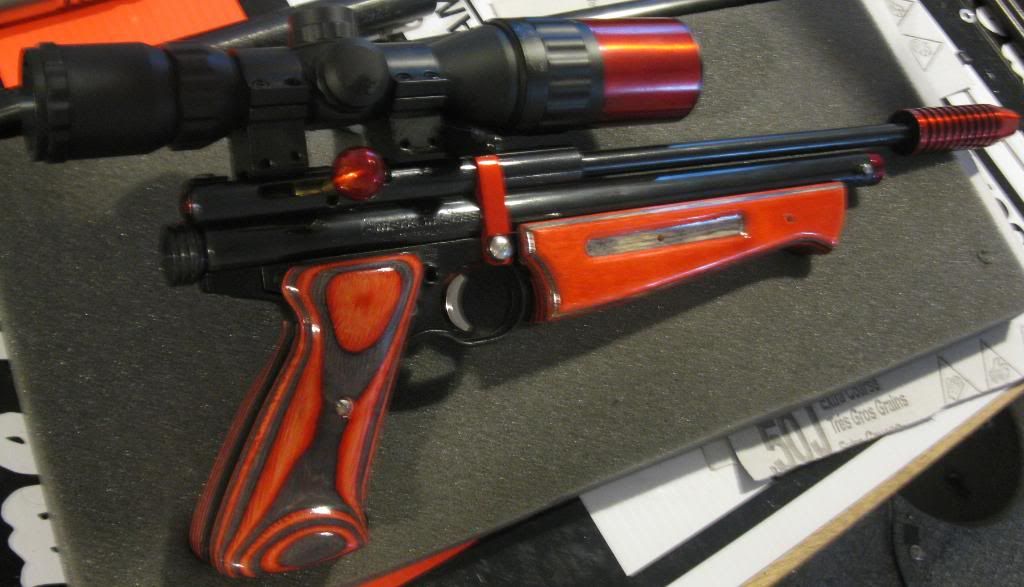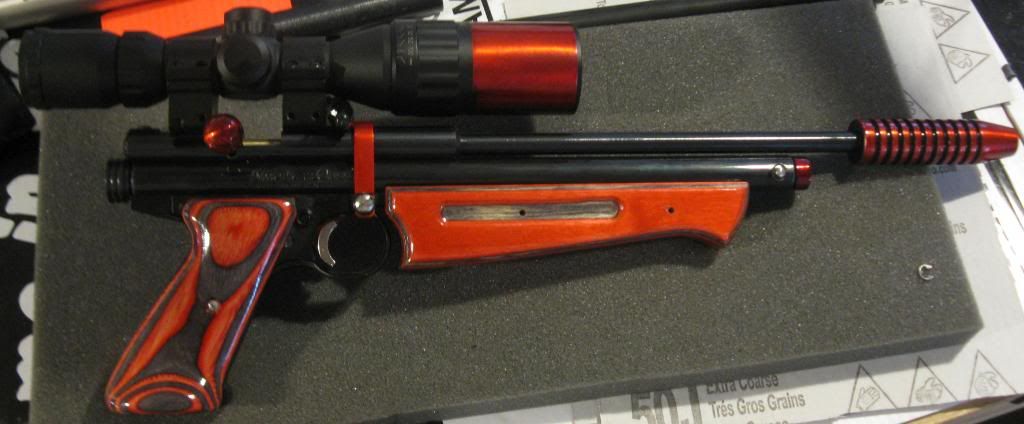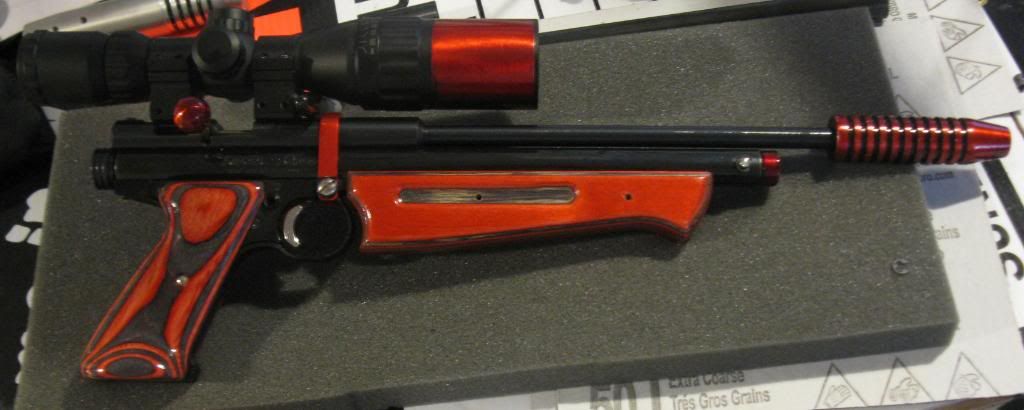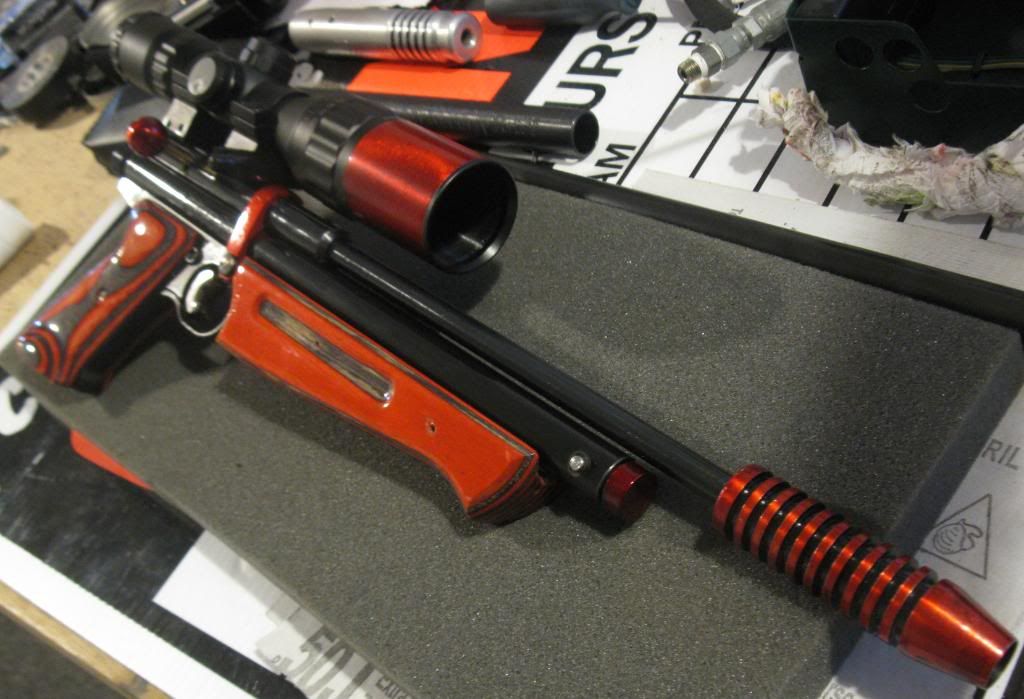 Groups coming soon now that I have a chance to actually shoot the thing
PS- anyone notice the mod I didn't mention? who's got the eye of a hawk?
_________________
"Are you guys silly? I'm still gonna send it..."