Once I got my pistol back together I figured I better do some thorough accuracy testing in preparation of the upcoming FT match. I normally shoot JSB 10.3's exclusively, but I decided to test a few other pellets as well, they all did surprisingly well.
I actually ended up doing some bench rested groups which is rare for me, I just don't enjoy shooting from a bench, but the groups turned out pretty good...10yds, JSB 10.3's, BR'd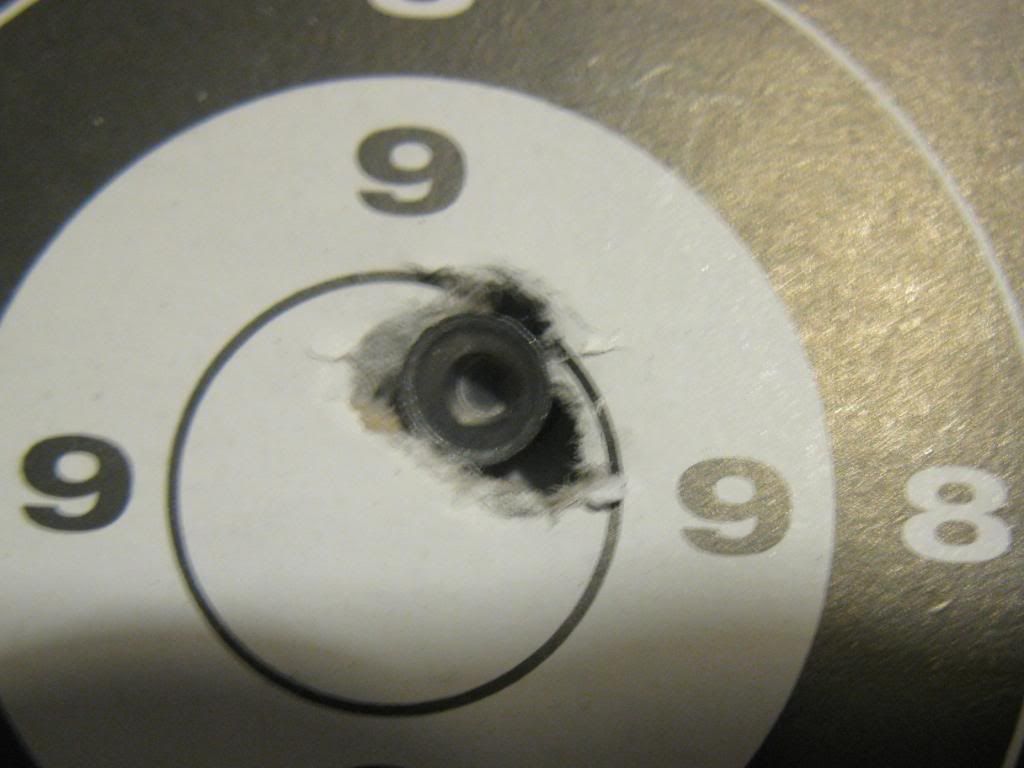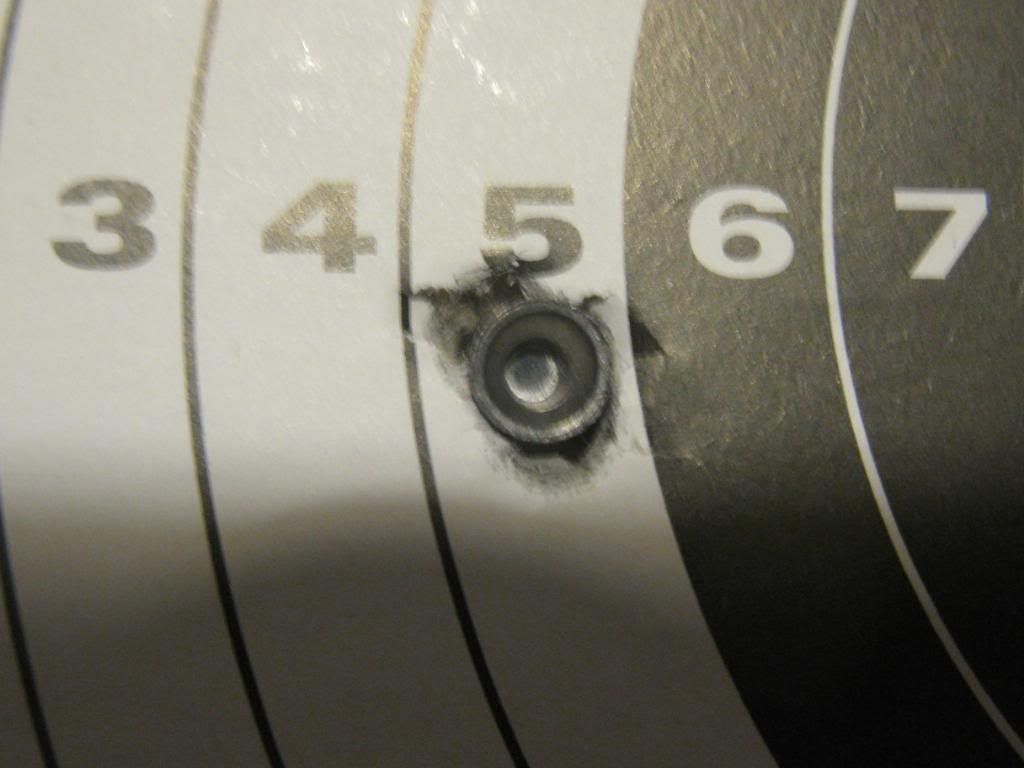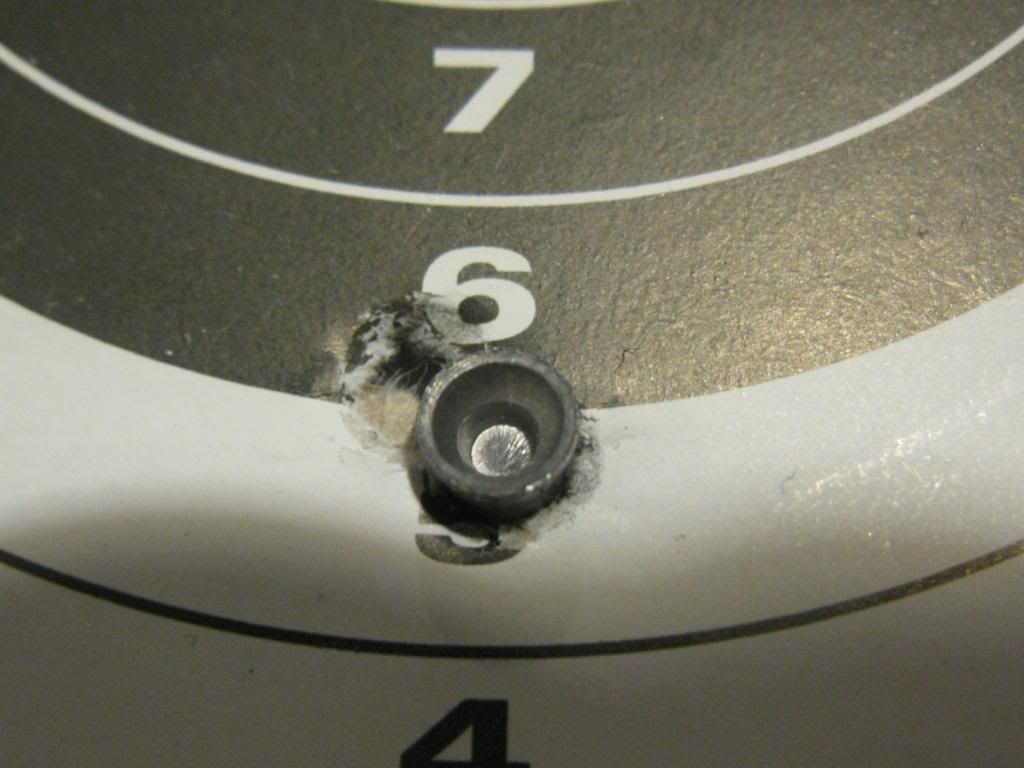 These groups were shot with the shoulder stock on my 1377, from a FT seated position at 10yds, as I said before I don't like bench shooting so this is the usual equivalent for me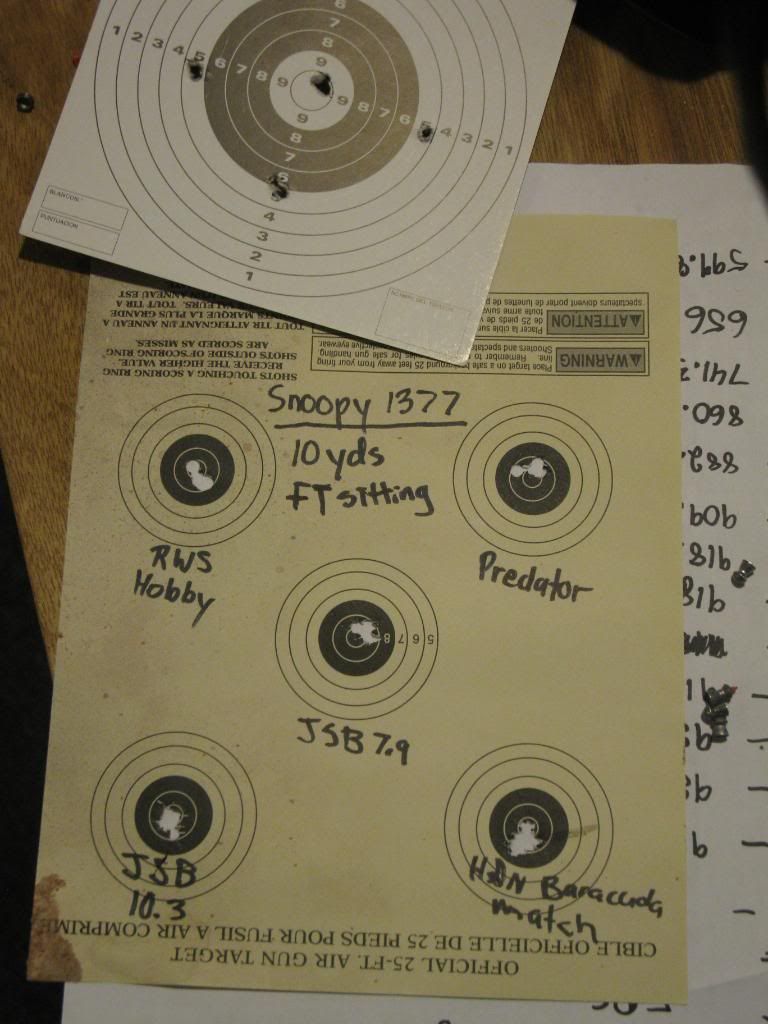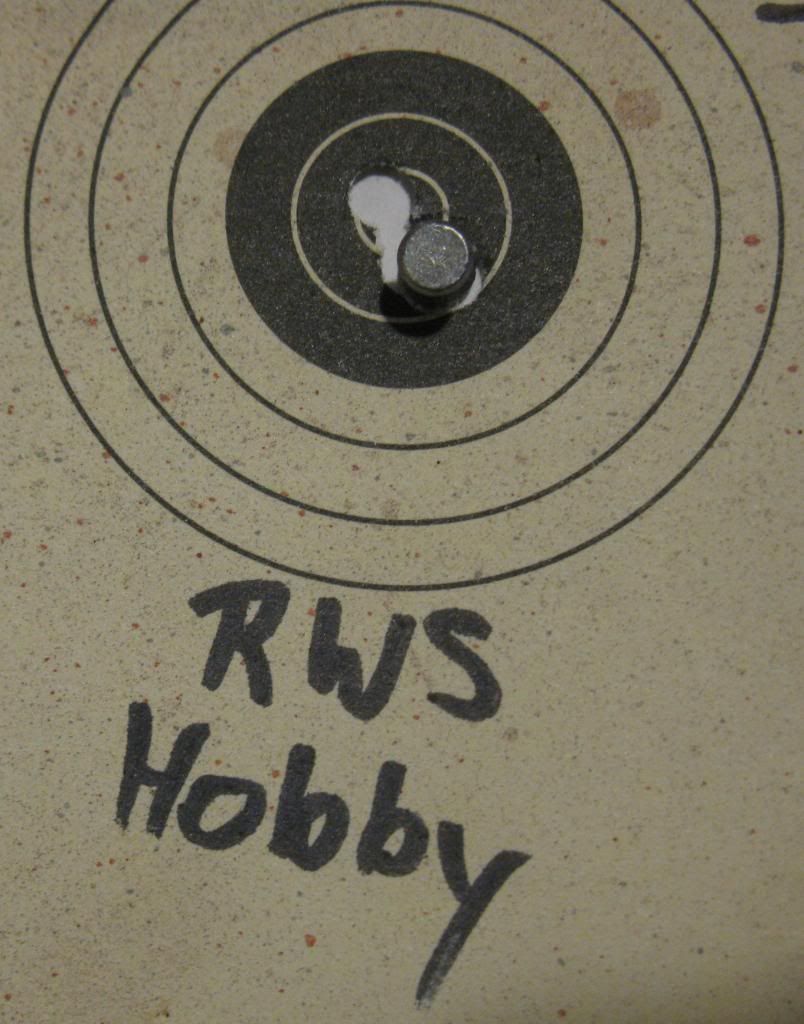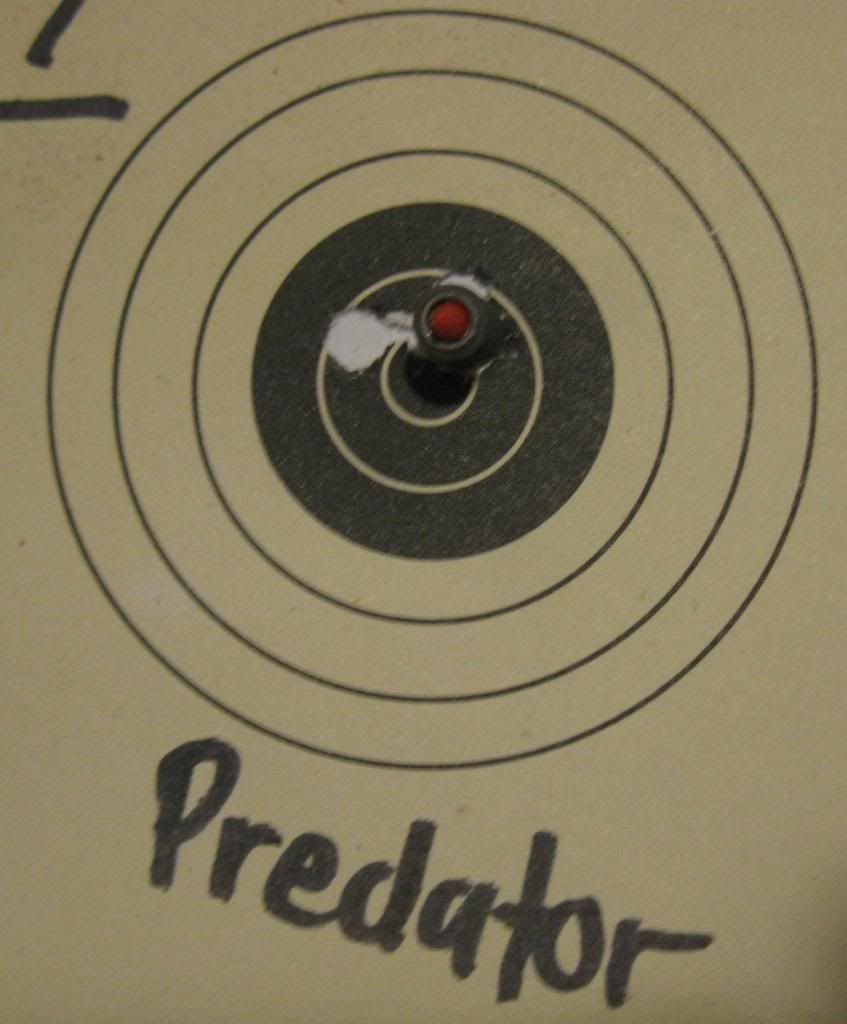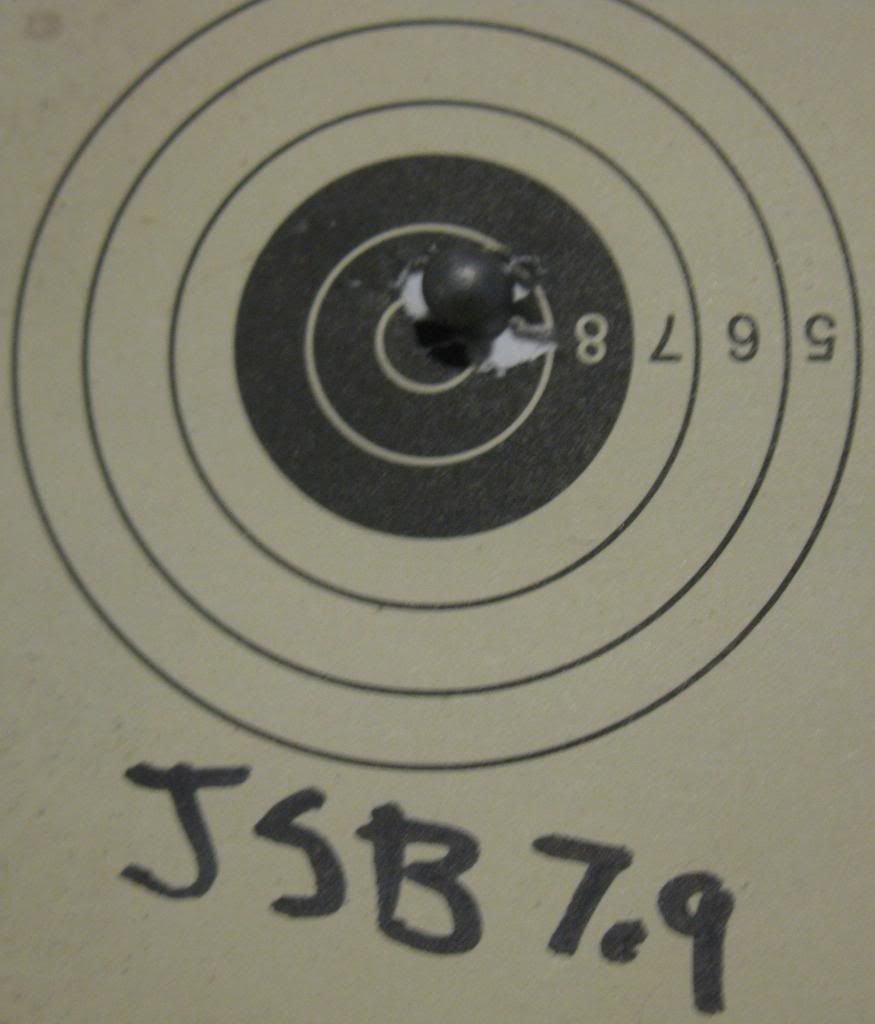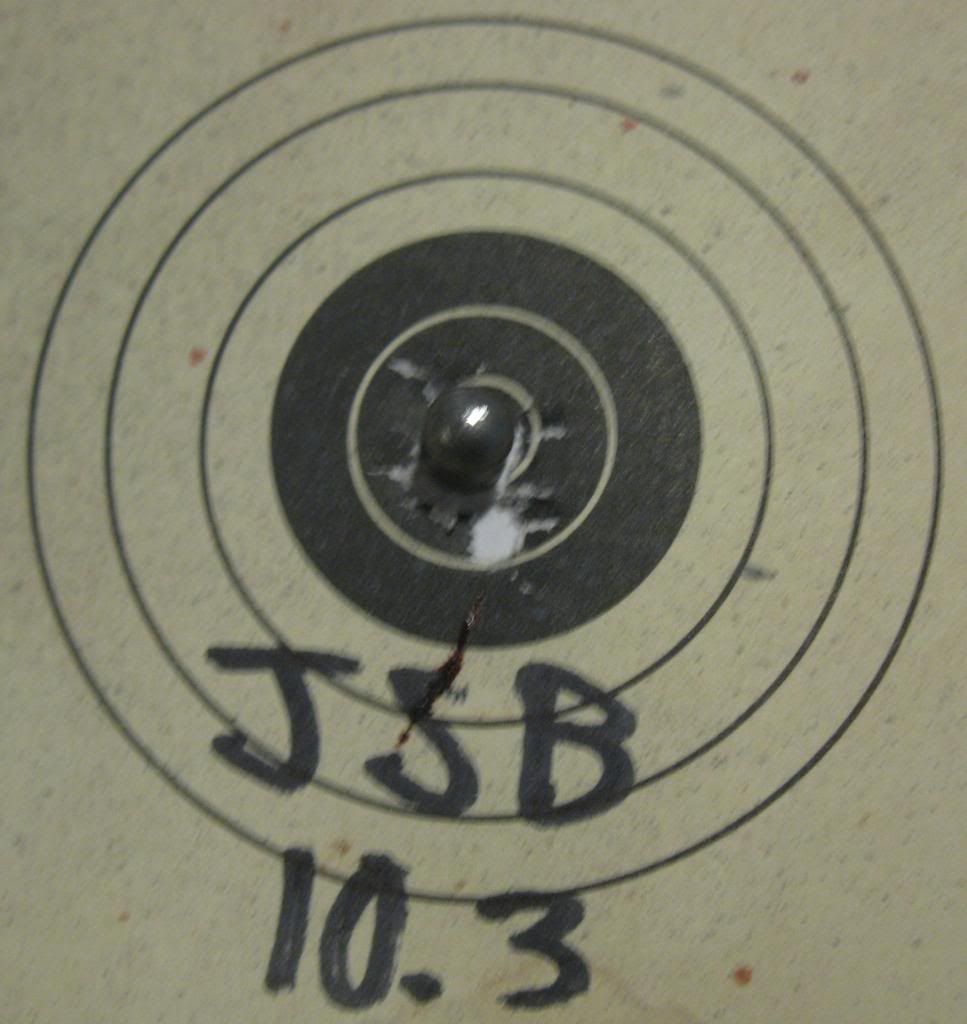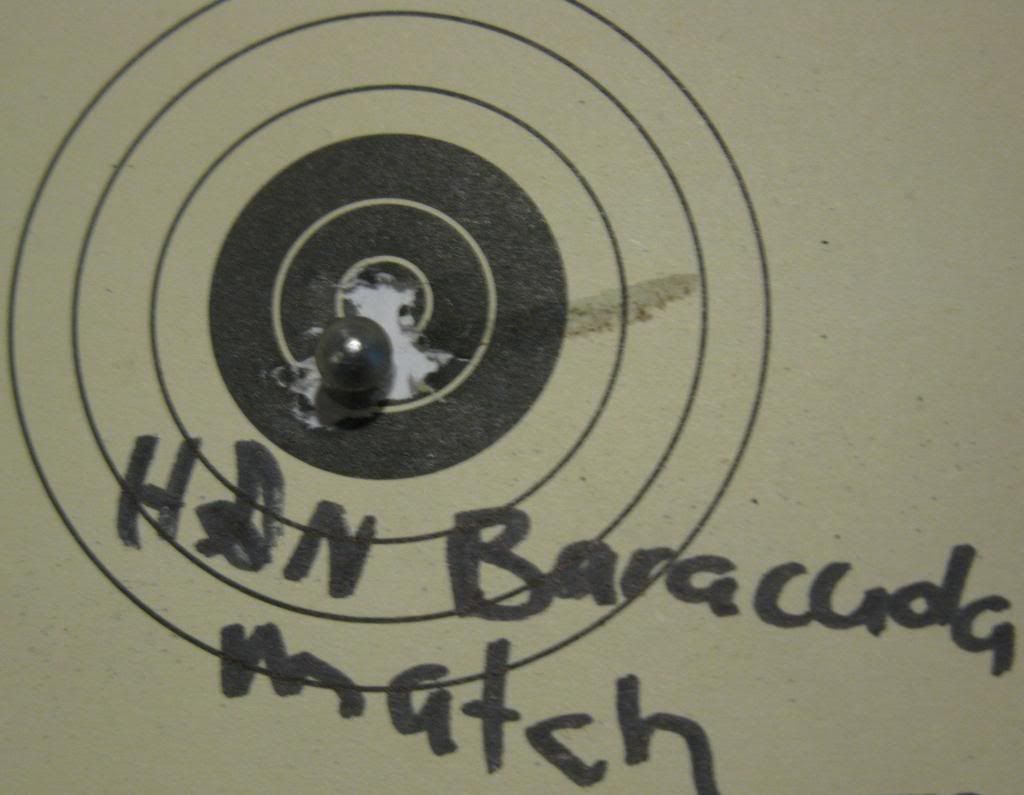 Cheers,
_________________
"Are you guys silly? I'm still gonna send it..."