Well I managed to match my performance at the 2008 US Nationals with another 3rd place finish. (I was tied for 2nd but lost the shoot off). I had a rough day the first day but outperfromed all the others day 2. It wasnt enough for a first but I am still a happy camper!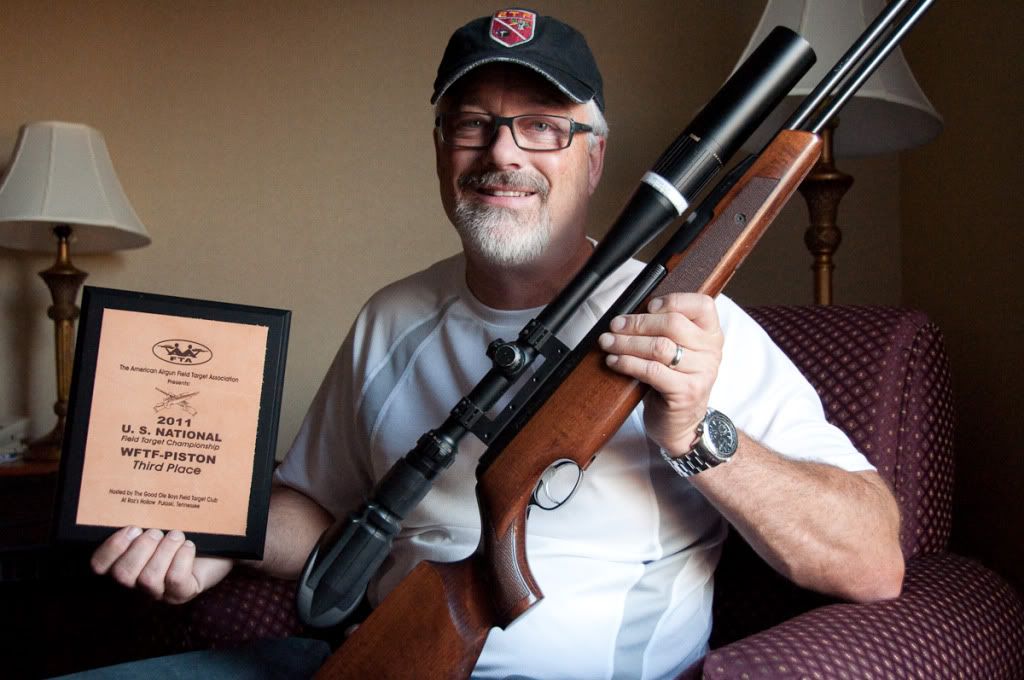 _________________
Airgunning is my hobby... and it is cheaper than
maintaining an outside relationship with another woman.
-------------------------------------------------------