My girlfriend has been shooting a highly modified 1377 for the last few months, and doing very well considering it is a <500FPS pistol...But I finally got around to getting something she can use to maximize her potential
The gun is new (to me) and so is the scope, I will be posting a review of the scope as I get more time behind it. From the few hours I have used it I am very impressed, glass is nice and clear, the clicks are very positive and crisp, SF is very easy to adjust, the zoom was rather stiff, but that is fine by me. With the BKL mounts on the gun, the scope was setup literally within a few minutes, I think it took 7clicks of windage to align
The 1/2 Mildot reticule is perfect for HFT, especially when using Chairguns Mil-dot graph
I haven't settled on a velocity or pellet to run yet, but I am thinking about 710FPS with JSB 14.33 (16.04FPE) or 675FPS with JSB 15.9 (16.09FPE) with 33yd and 31.5yd zero's respectively.
Scope and rings were purchased from Air Gun Source always great doing business with them...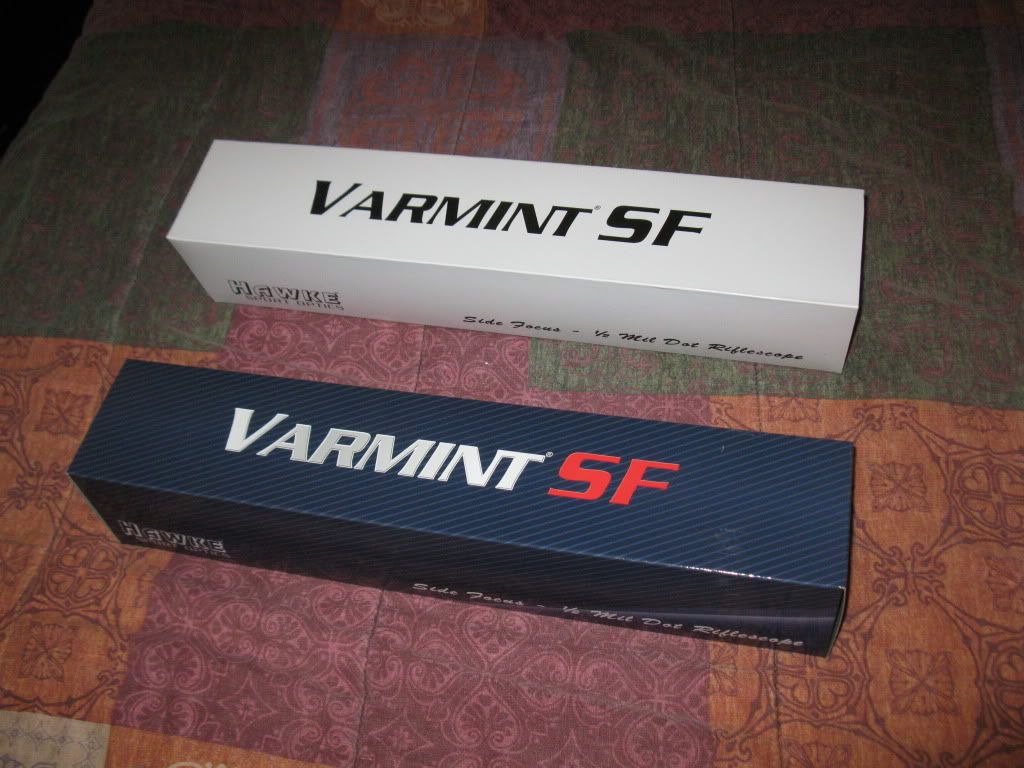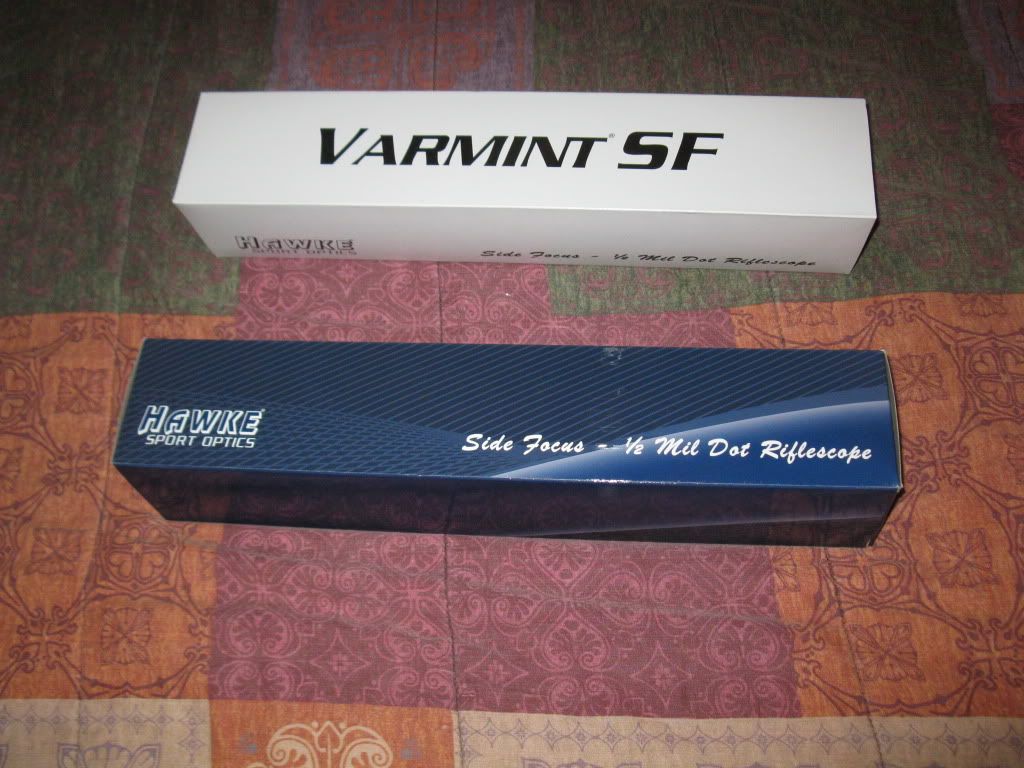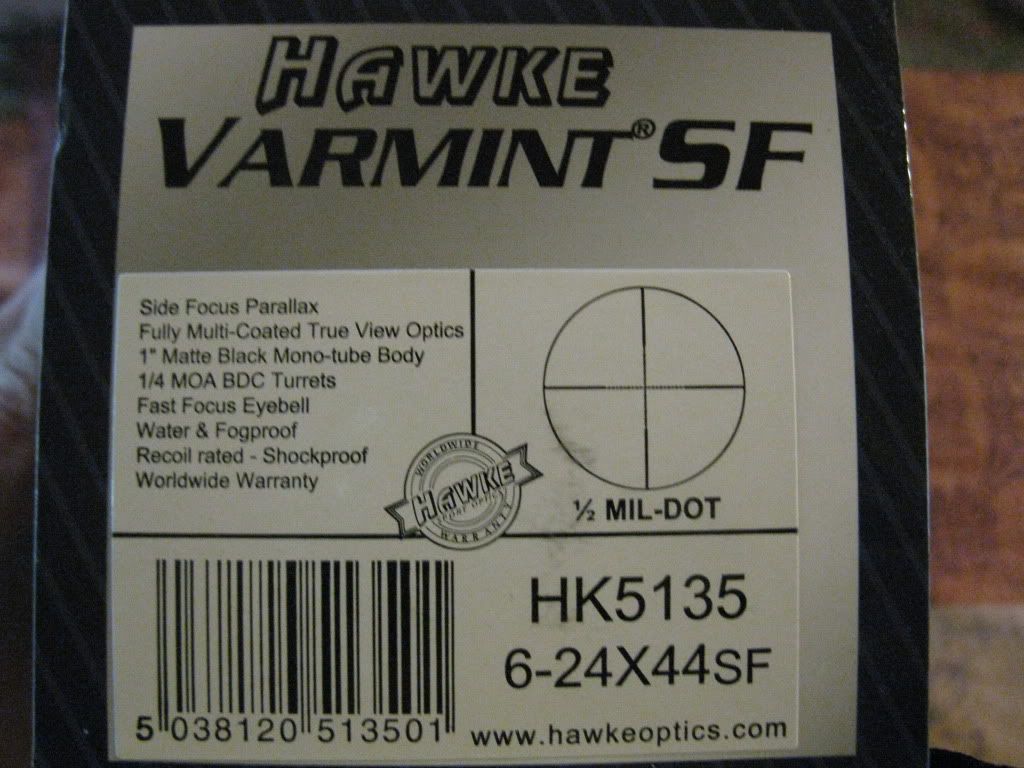 Parallax from 15yds - Infinity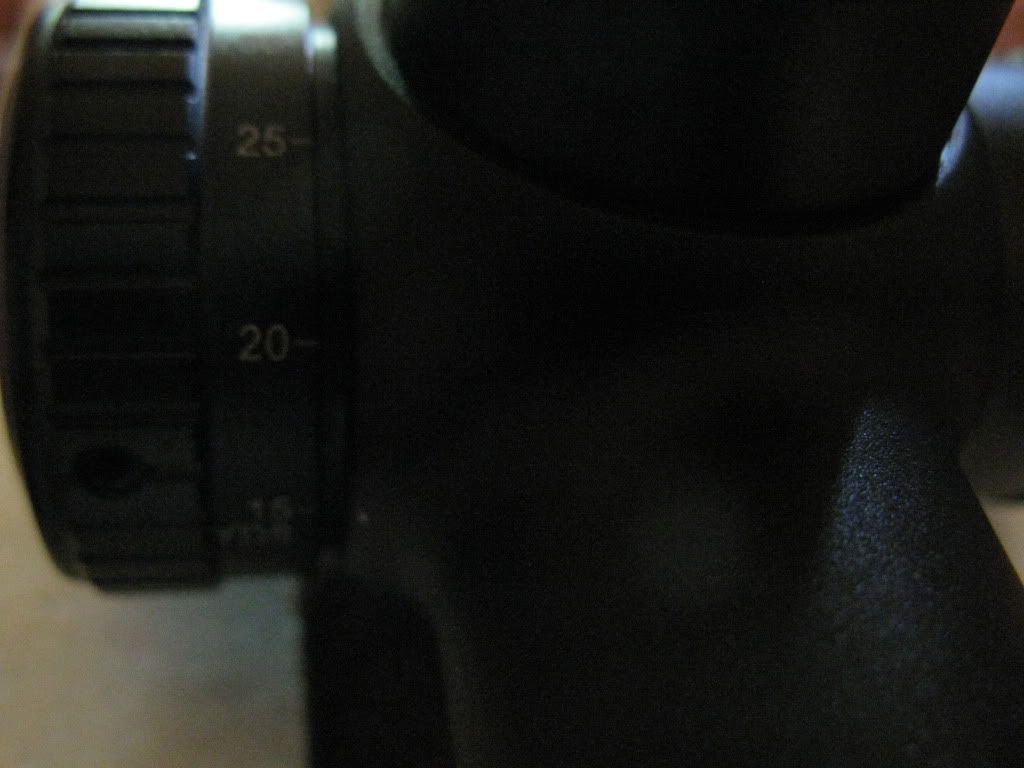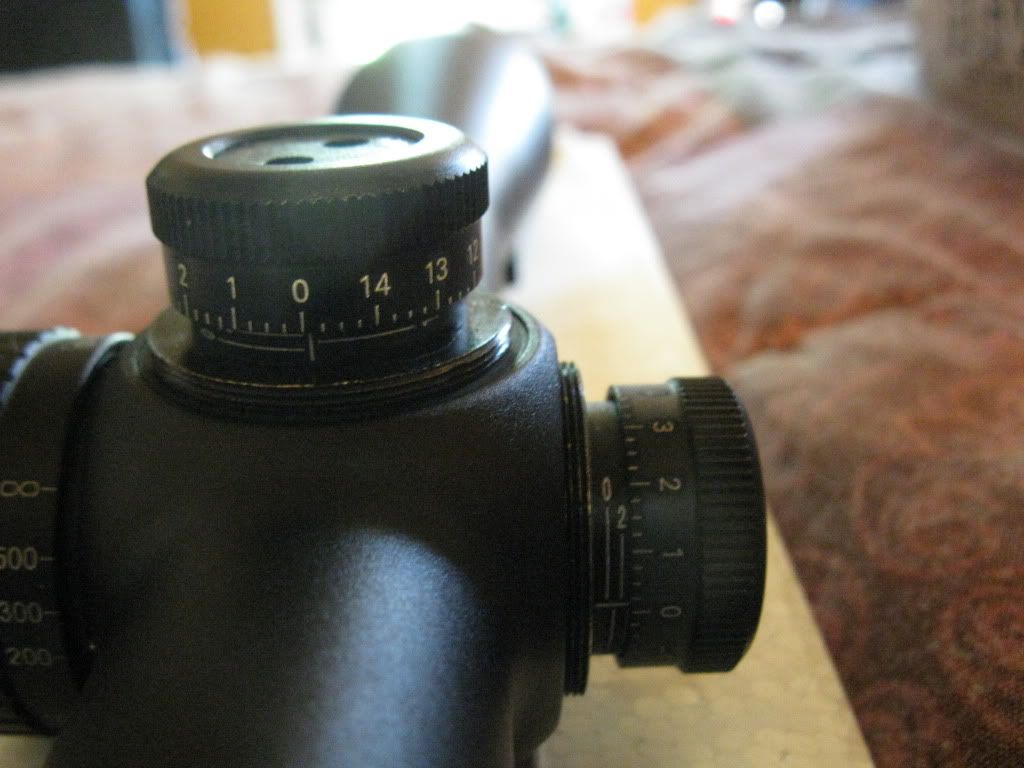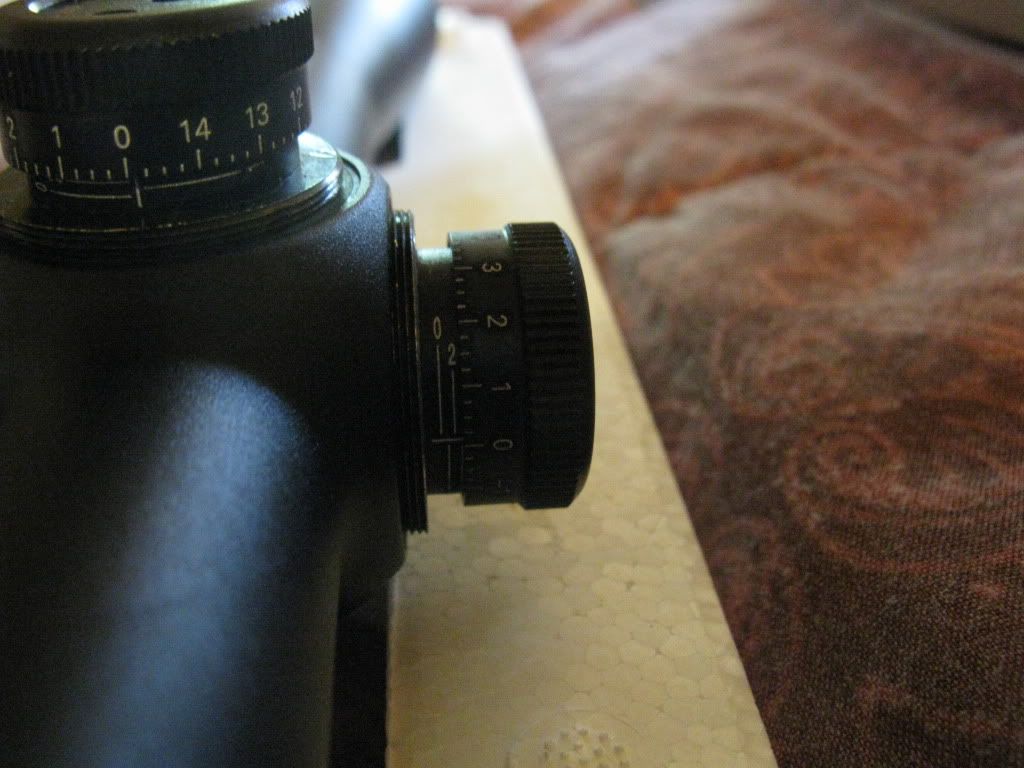 And the newest member of the family...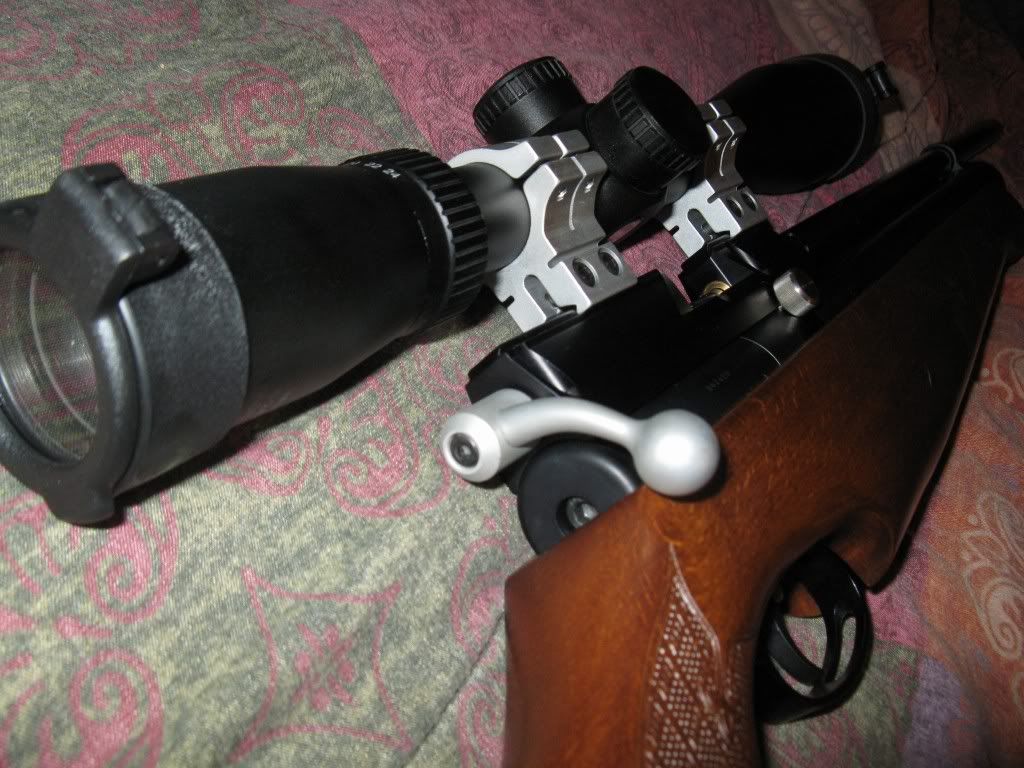 Here are a few groups I shot after having sighted in the scope, there are a few strays as these targets were used at the last FT match, but I think the groups are distinguishable


All groups were 5 shots at 12yds, FT sitting position, unsupported.

12 o'clock group - JSB 15.9gr
3 o'clock group - JSB 14.33gr
6 o'clock group - H&N Barracuda Green 12.65gr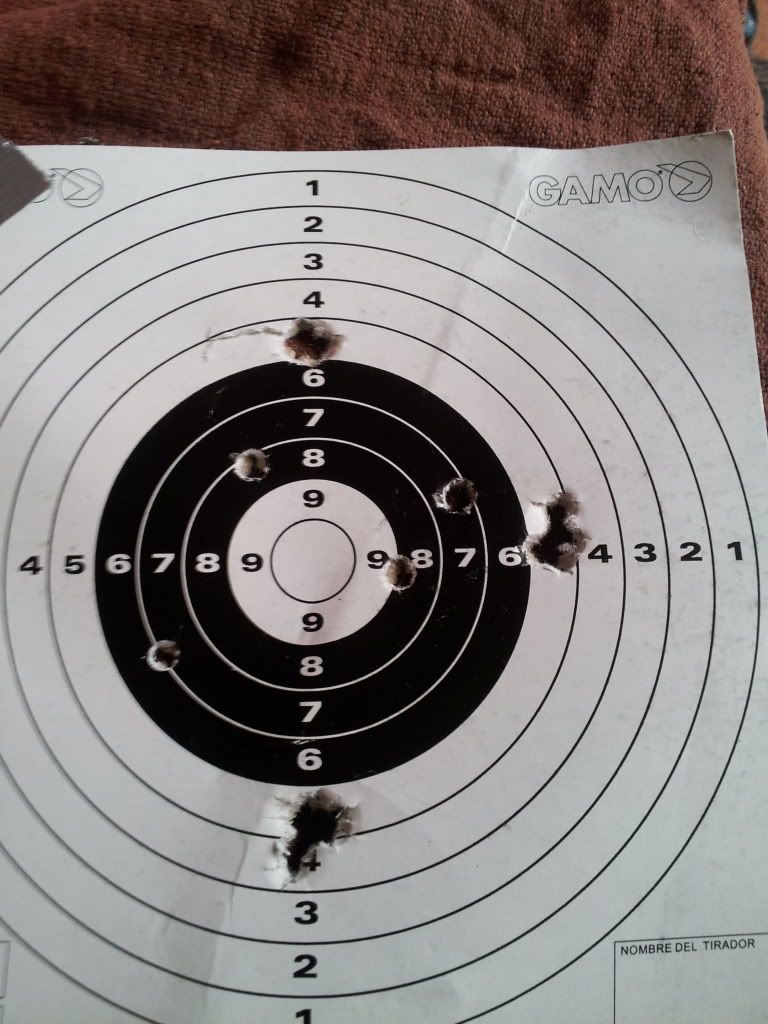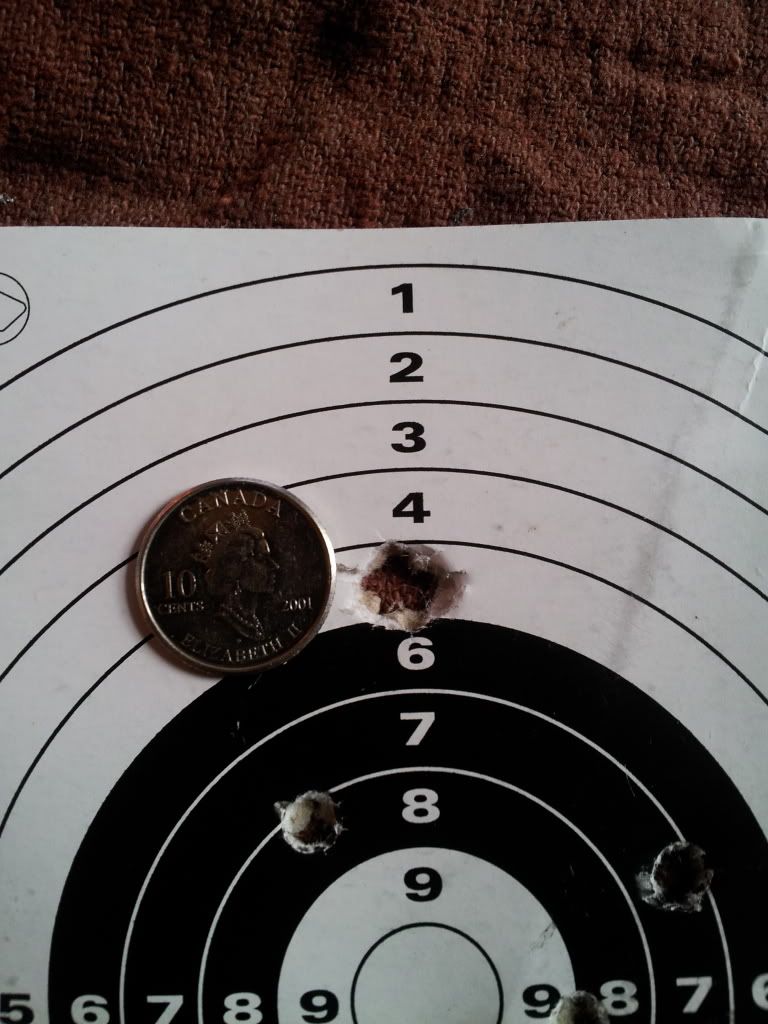 I must add that although only at 12yds, I have never had such good results with non lead pellets. I can feel they are much harder than the JSB when returning the bolt/loading the pellet, I will have to do some testing at longer ranges to see how they work out...

Cheers,
Here is something I am making for this rig...
topic49482.html
_________________
"Are you guys silly? I'm still gonna send it..."