globalstar66 wrote: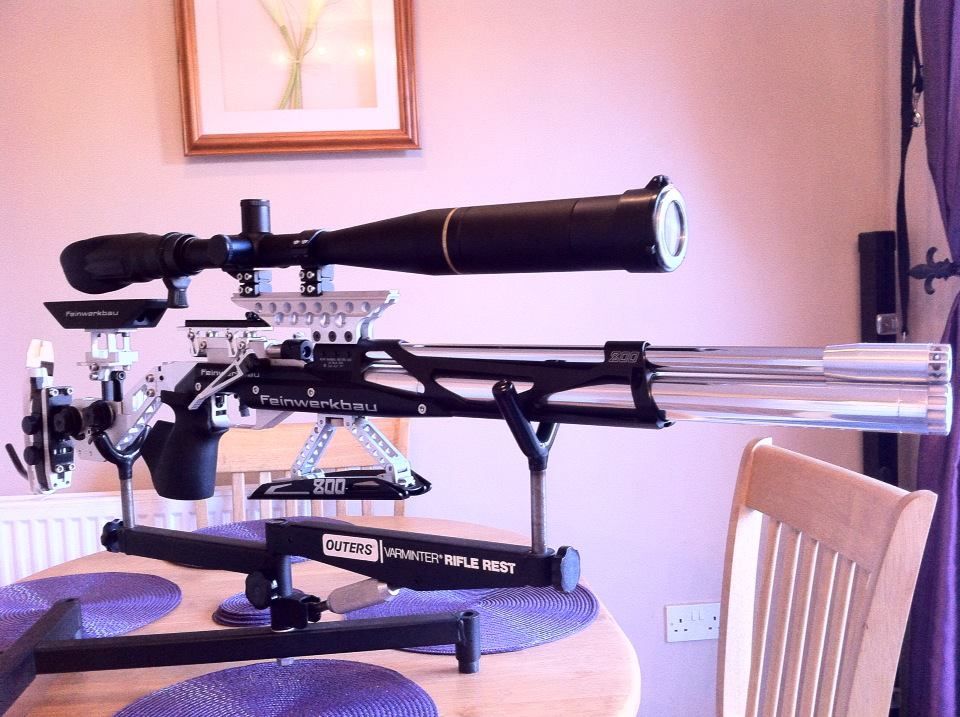 I started to build this 2nd one for myself last year, some one got wind of what I was up to and offered a price I couldn't refuse along with some alterations.
Learnt last week above rifle has been sold on at a profit after 5 months use, another member offered new purchaser £3600 which was flatly refused and used the weekend to a top 3 placing first time out. Long story short current owner text back previous and said 'sucker' The 10M versions modded do things money cant buy.
Above will weigh less than a 10M standard rifle just, minus the heavy £370 butt pad and adapter plate. Something the P800X will not be is light, they will be front heavy and why 99% of P70FT users junked them.
Lifted from Anchutz site heres a 9003 Precise held by International Marketing Director Lutz with full approval. Owner on left.
My own 9003 as was 2005 action still untouched to this day
2007 junking that aluminium stock