These were some of my air rifles I had to get rid of before moving to Canada.... Was a sad day to sell them...
I had previously sold my Daystate Grand Prix, my AA EV2, my Hammerli AR20FT, my Hammerli AR20 in red converted for FT....
All of these rifles sported some laminate wood parts made by my good friend in South Africa, James Mitchell. He was SO good with airgun stocks... I so wish he was here to do some more.
Steyr LG110 Hunter in 5.5mm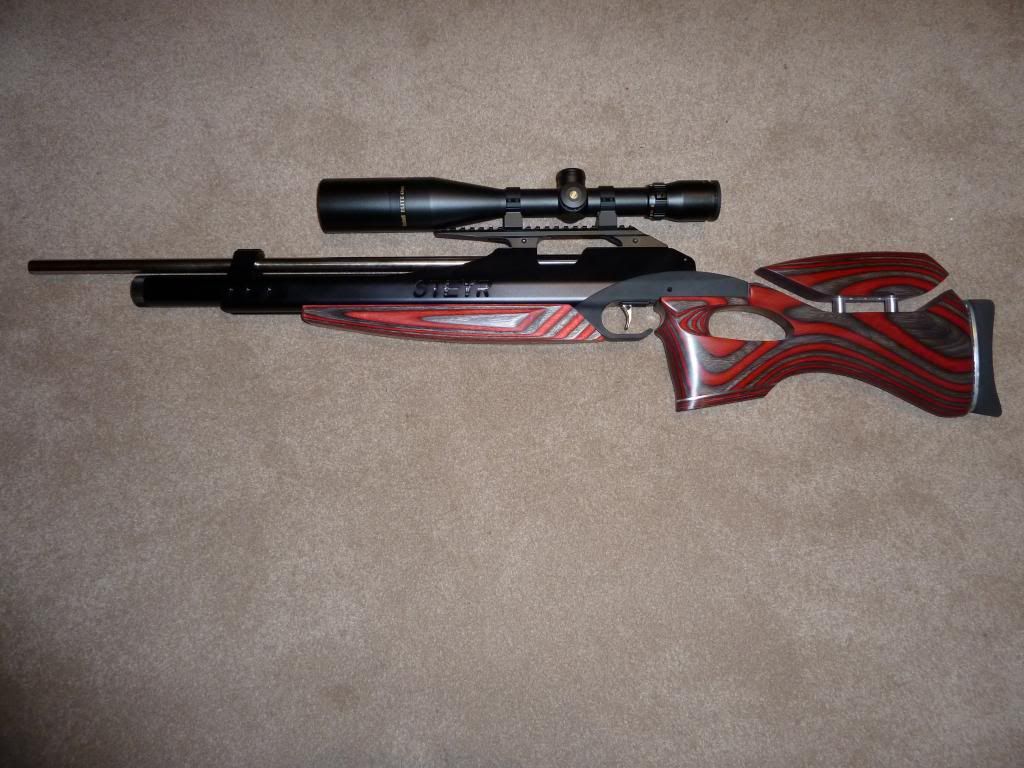 Anschutz 8002 S2 converted to 12 Ft Lbs by Jon Harris (with a real crappy S&B 12,5-50x56 FT scope)...
My Walther LG300 Alutec Dominator with a second crappy S&B 12.5-50x56 scope...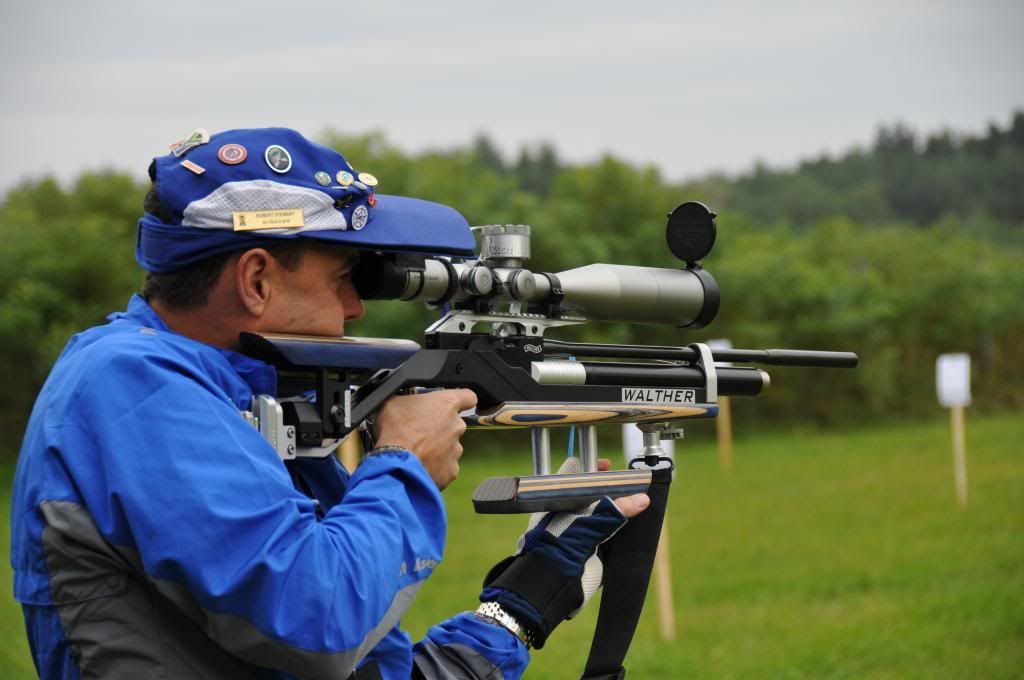 My Steyr LG110FT Connect (early 2011 model) with March 8-80x56 scope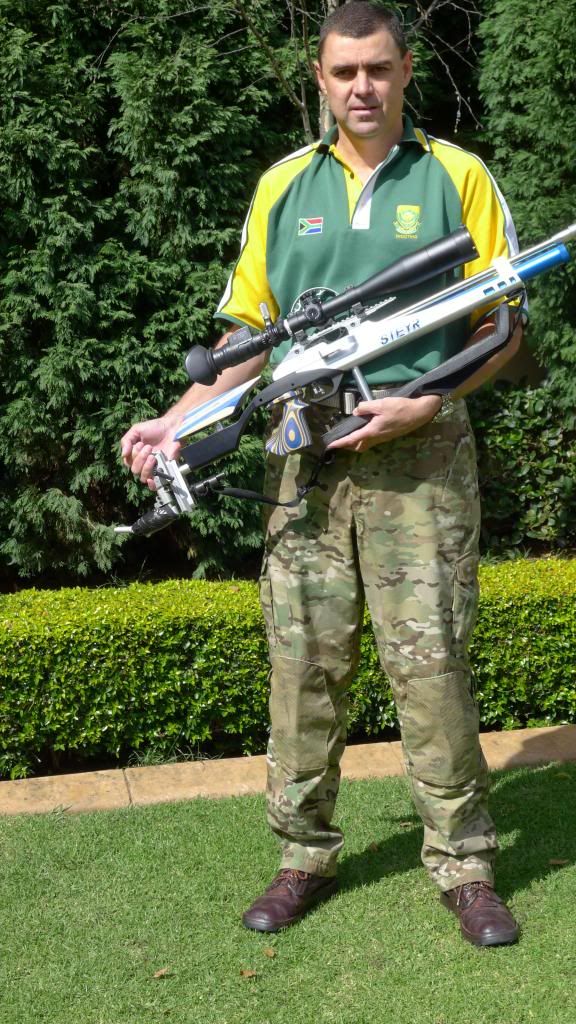 And finally, my 2010 model Steyr LG110FT with a THIRD crappy S&B 12.5-50x56 FT scope...