My TX200HC that is...
After sitting and staring at the gun for two days before being able to break away to do some shooting I finally had my chance yesterday. I was shooting by 10am and didn't stop until about 5PM, minus lunch at A&W, I burnt up a tin and half of pellets and got my first sunburn this year
As many know I have wanted one of these guns for a long time so I was set on dedicating an entire day to shooting it. I shot papers targets at the local gun club, FT and spinner targets there as well, then went out to the bush where I shot a starling at 25yds and a sparrow at around 45-50yds
I can't believe how accurate the gun is, it really is impressive.
I must say, the claims of "low recoil" are a bit feigned, I have a spot on my arm that looks like "rug burn" from the guns recoil against my skin. I guess I did shoot almost 700 pellets in a 5/6hrs with it, so its probably my fault, realistically
But it does have a good jolt when fired, I am excited to see how much of that disappears with the 12FPE Vortek Kit installed. Despite the recoil, I was able to consistently hit a 1" KZ at 45-50yds using a 3-9-40mm Leapers scope, and the gun is not even broken in yet.
With more time behind the trigger, a bigger and better scope and the Vortek kit installed I think this gun has some serious potential for WFTF Piston Class
While out in the bush I recorded a few velocities with 5 different pellets. I plan to do much more in depth and detailed testing with this gun and many more pellets, but here is what I took down today;
JSB Match Diabolo Exact RS
, 4.52mm, 7.3gr - 904.4, 899.3, 905.7 (903.13 AVG) = 13.22 FPE
JSB Match Diabolo Straton
, 4.50mm, 8.3gr - 851.7, 853.6, 851.9 (852.4 AVG) = 13.39 FPE

JSB Match Diabolo Exact
, 4.52mm, 8.4gr - 845.8, 850.9, 851.5 (849.4 AVG) = 13.46 FPE
H&N Field Target Trophies
, 4.50mm,8.49gr- 868.6, 868.9, 878.1 (871.87 AVG) = 14.33 FPE
JSB Match Diabolo Exact Heavy
, 4.52mm, 10.3gr - 797.9, 800.2, 792.9 (797 AVG) = 14.53 FPE
Here are a few groups I took pictures of. Again with a 3-9X scope on my first day ever using the gun I am more than happy. These are all 5-shot groups from 50yds, in a unsupported FT sitting position
JSB Match Diabolo Exact Heavy, 4.52mm, 10.3gr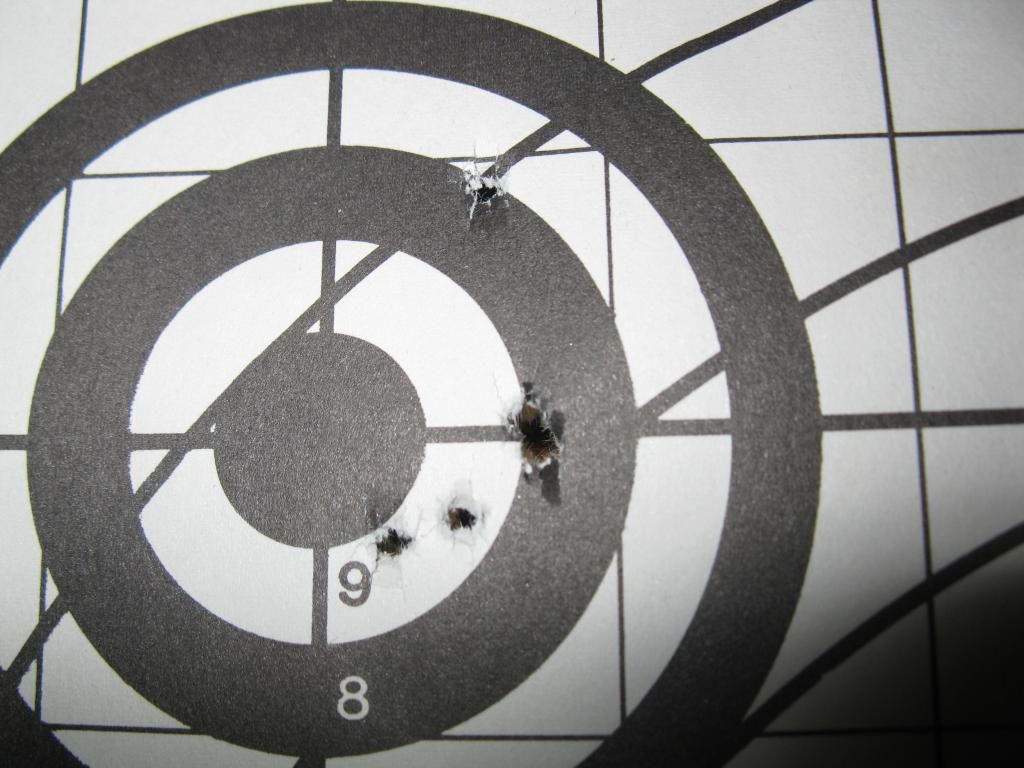 H&N Field Target Trophies, 4.50mm,8.49g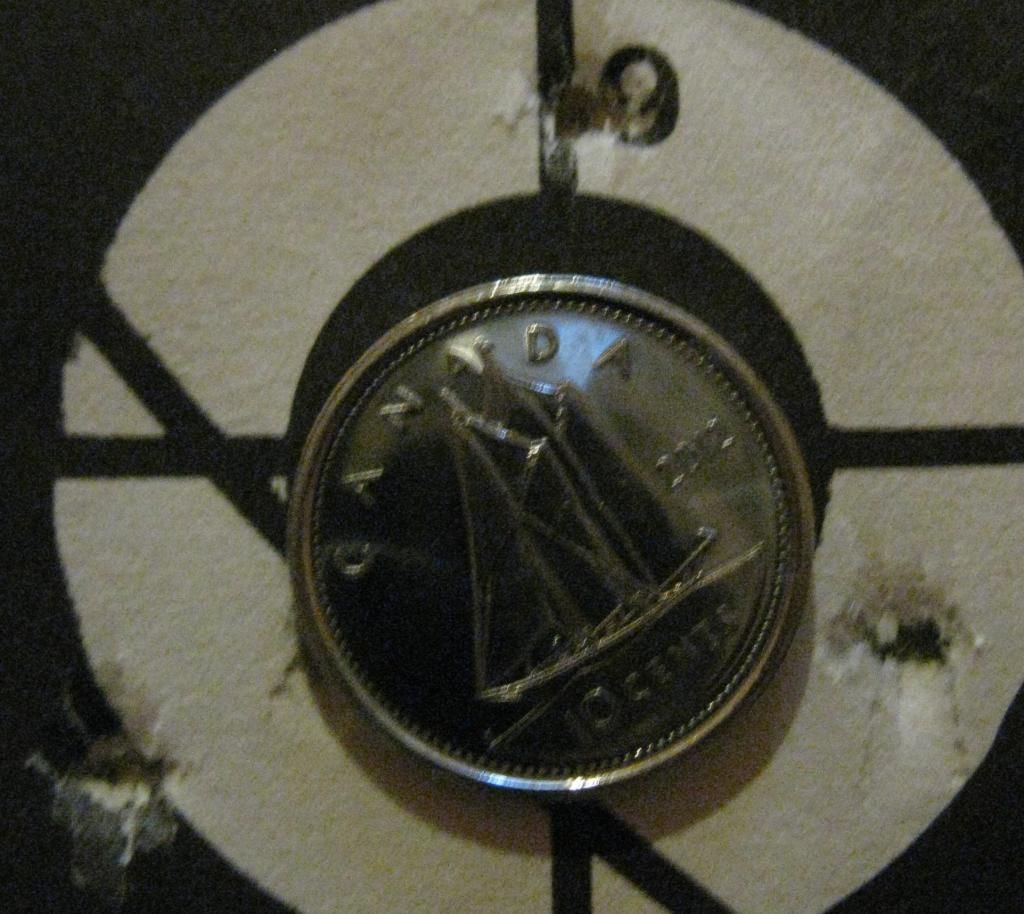 Crosman Ultra Magnum 10.5gr.

Of course a bunch of pictures of the gun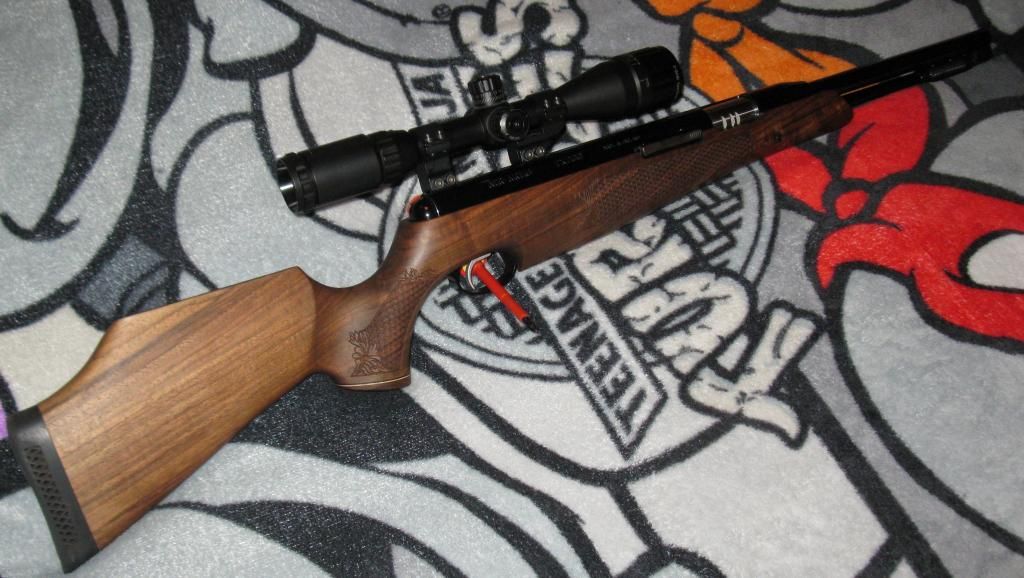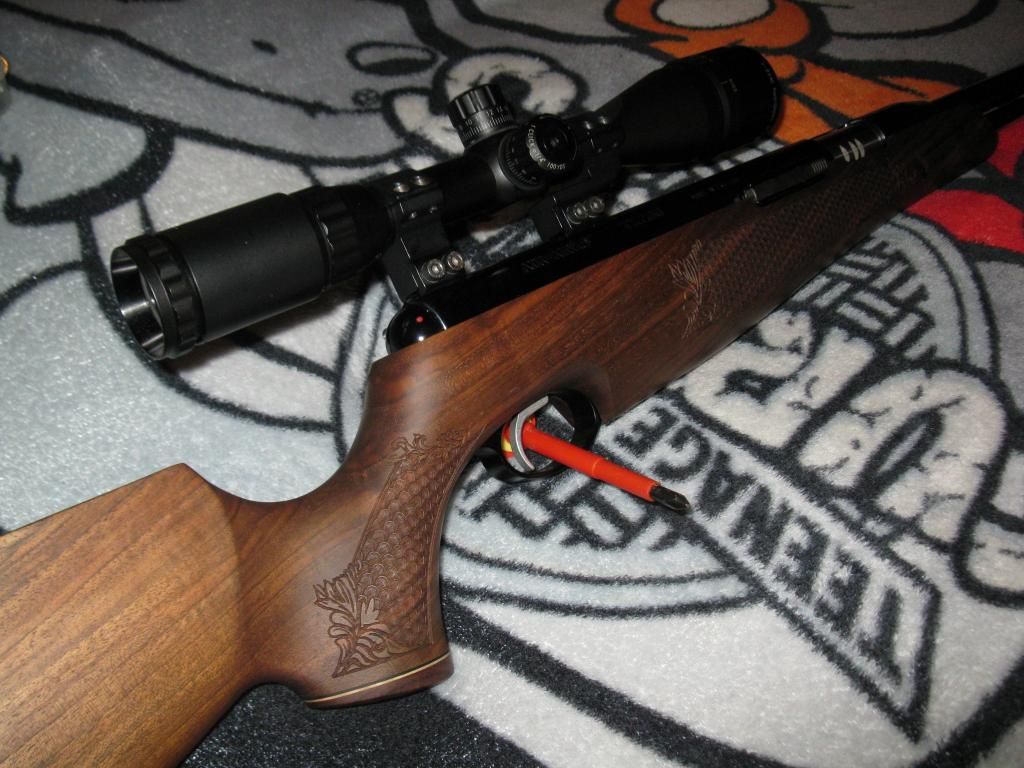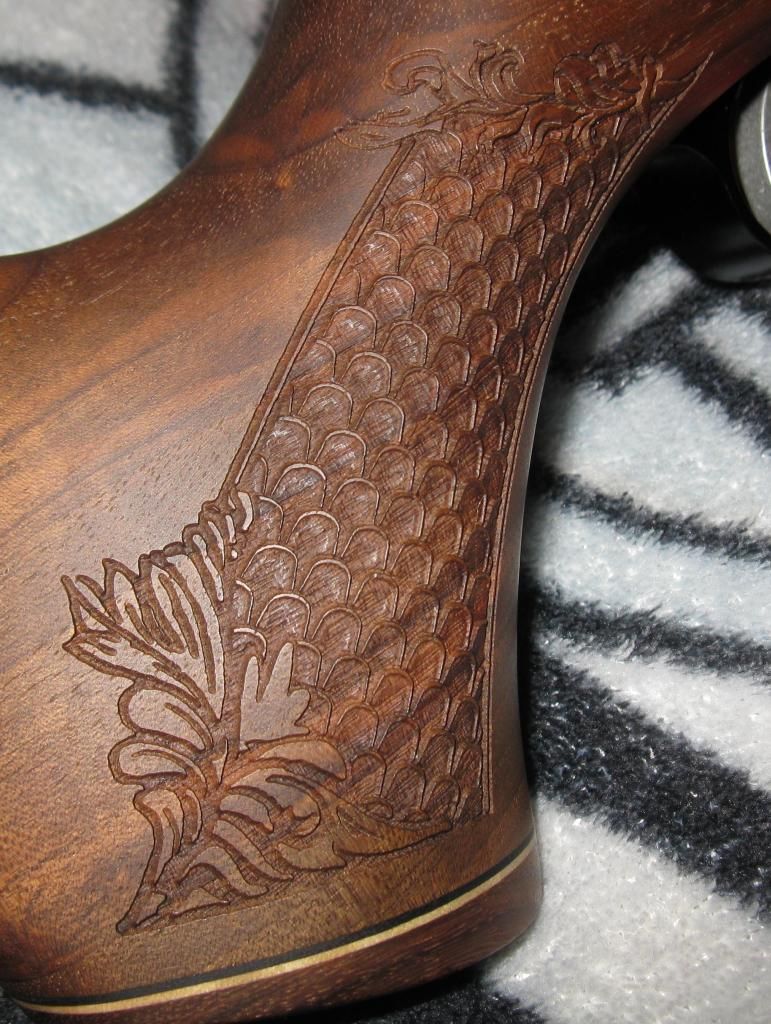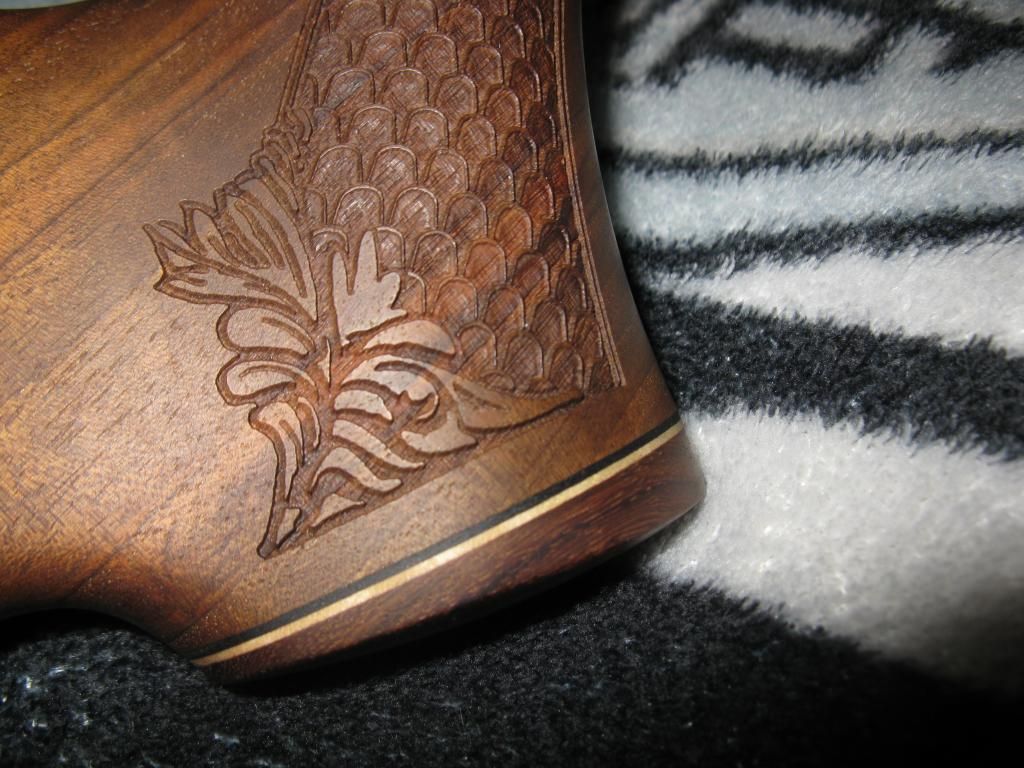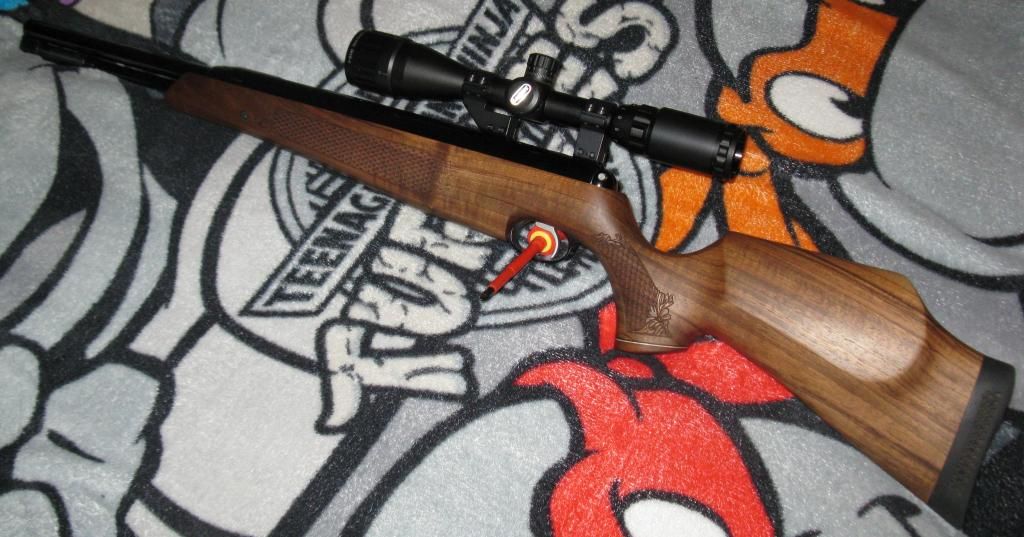 PS - Yes, that is
my
blanket
_________________
"Are you guys silly? I'm still gonna send it..."