Haven't airbrushed any guns for personalization yet but that wouldn't be a problem I think it would be pretty cool to.
Ok since you asked I'll post couple thing I did a while ago don't want to bore anyone with my artsy fartsy stuff lol... but if you would like to see more PM me thanks.
8 1/2" x 11"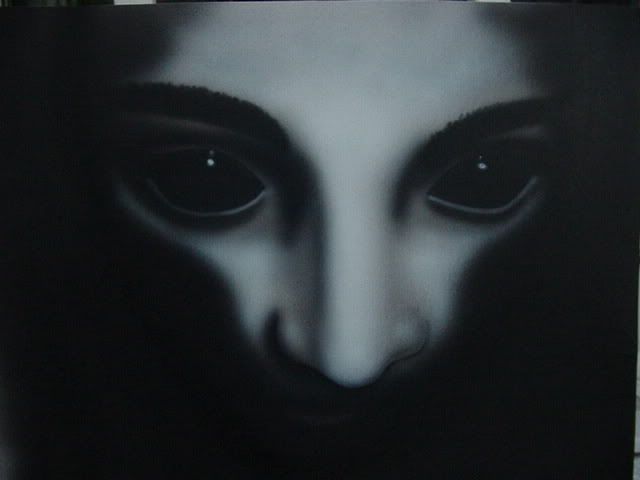 License plate of my friends truck for his truck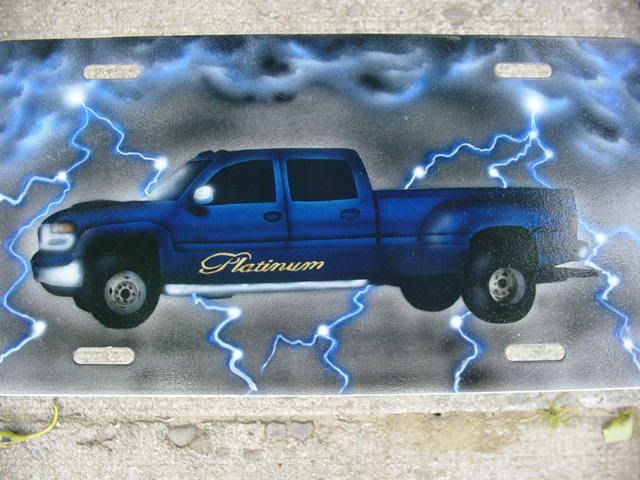 friends painball mask before clear.
Last one promise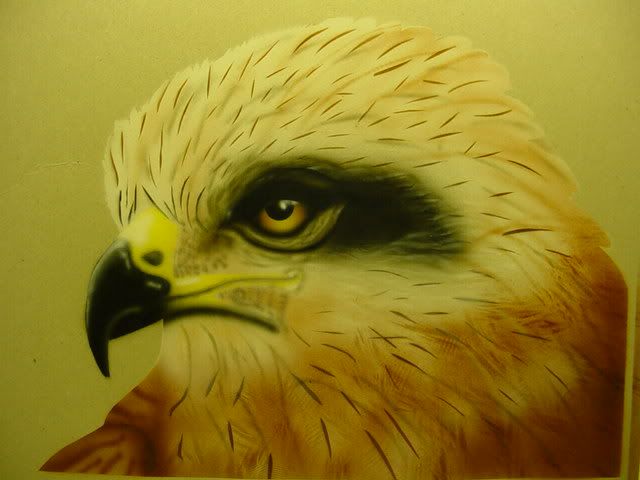 _________________
"A candle loses nothing by lighting another candle"