Interesting mould handles - HA! - who'd have thought to use needle nose pliers? Well done. Jeff Tanner in Britain will lathe bore any sized in round ball you want. I have 5 of his moulds now, a .595", .678", .710", .724" and .740" - for my muzzloading smothbore (smallest ball), then the 15 bore mould making WW balls for my 14 bore rifle, then my shotgun ball moulds (2) and the big one was for a 10 bore Brown Bess musket.
You can find his address by Googling it. The last mould I purchased, the 15 bore mould was $30.00 US,(EXTREEEEMLY inexpensive as moulds go) I think and took 7 days to land here in after I placed my order BC. Go figure- it takes longer to get mail from Ontario, sometimes.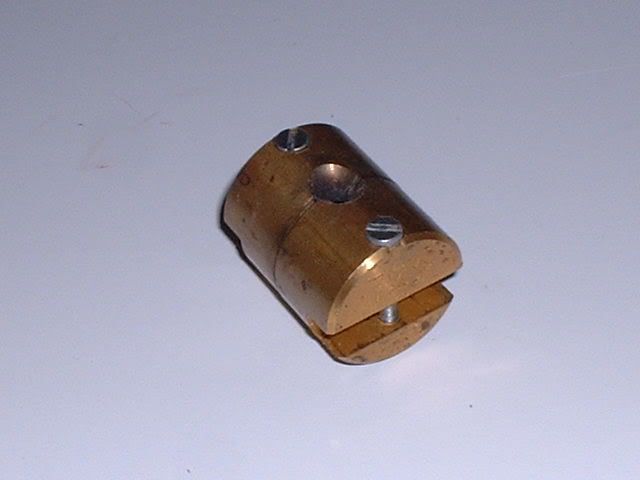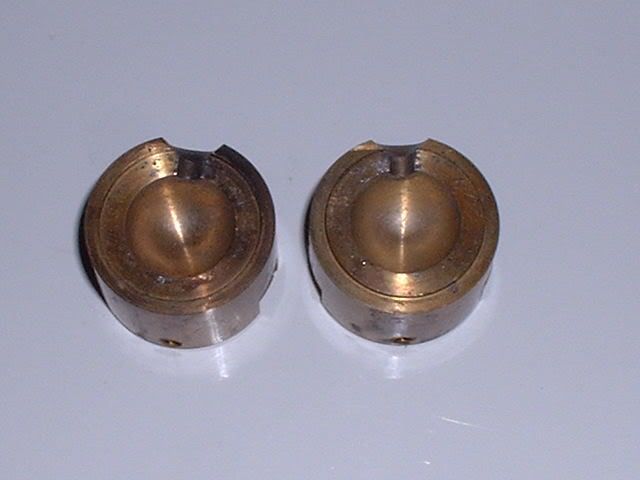 here's another idea for a slug mould. I bored this one for my 14 bore rifle in an old .50 cal round ball mould using a modified 11/16" drill bit. This one is now adjustable and casts a .688" bullet of varying weights from a light 560gr. or anywhere up to 1,200gr. they are easily bumpled up to .690" to fit the bore using a very rough wood rasp and rolling them 1/6 dozen at a time between the rasp and a towel. This 'trick' might also work if a slug for your air rifle is a couple thousandths undersize. Instead of reducing in size as would happen if a solid plate was used, the lead expands up into the cuts in the file's surface which increases it's diameter slightly.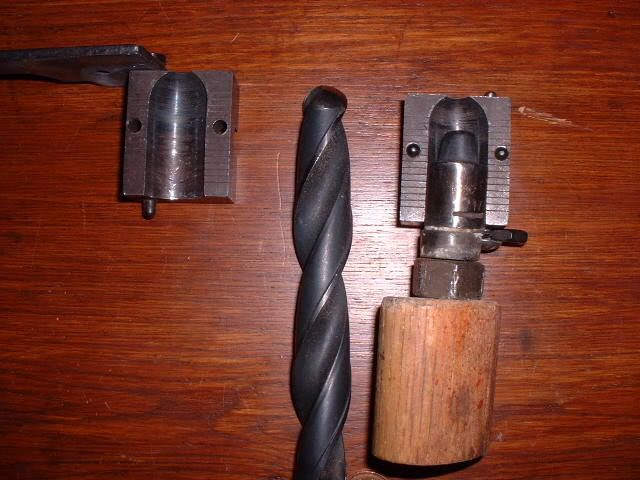 These moulds all use standard handles.
With the Tanner moulds, a long sprue remains after casting. I use the wire snip-type wire strippers and merely grab the long sprue close to the ball's surface, cut into it slightly, then twist, the sprue comes off leaving literally a smooth surface and a round ball with no casting mark. Like a swaged ball from Speer or Hornady, they can be loaded any way- there is no sprue or top of the bullet to place forward.