I was looking for a .22 pnematic air pistol to bring with me moose hunting for taking the odd partridge. The Webley Alecto looked like a great pistol and folks online had good things to say about it. Long story short, I picked up an Alecto in .177 (the price was right) and purchased 2 x 14" .22 crosman barrels from scopesandammo (just incase the first one didn't turn out well). I've had a small metal lathe for a couple of years now (new hobby) and thought I'd give it a go. After a couple of evenings in the garage I had a new barrel for the Alecto. Sorry, I didn't think to take any pics of the lathe work.
Anyways, here are a few pictures of the new .22 barrel in the pistol for a test fit and shoot.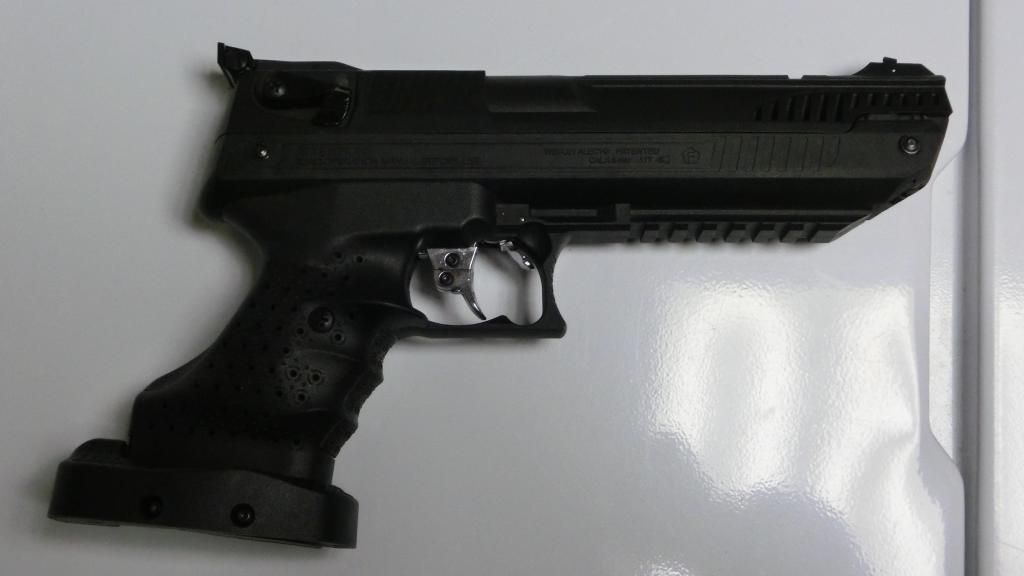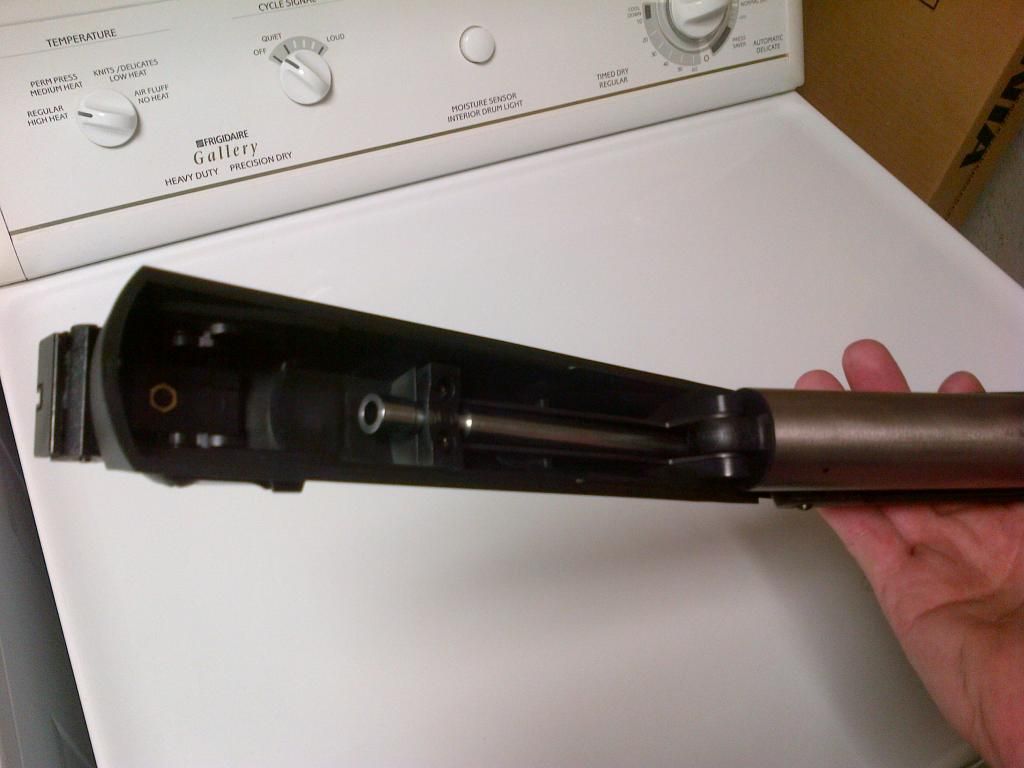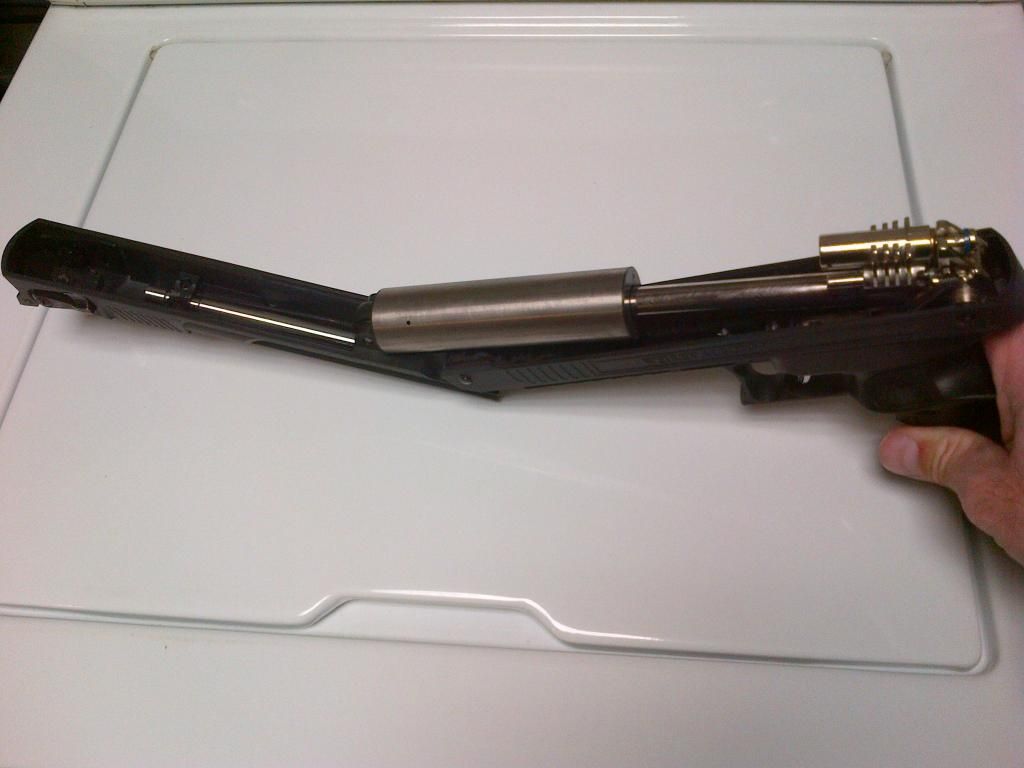 These are a little grainy but you get the idea. 11deg crown on the muzzle.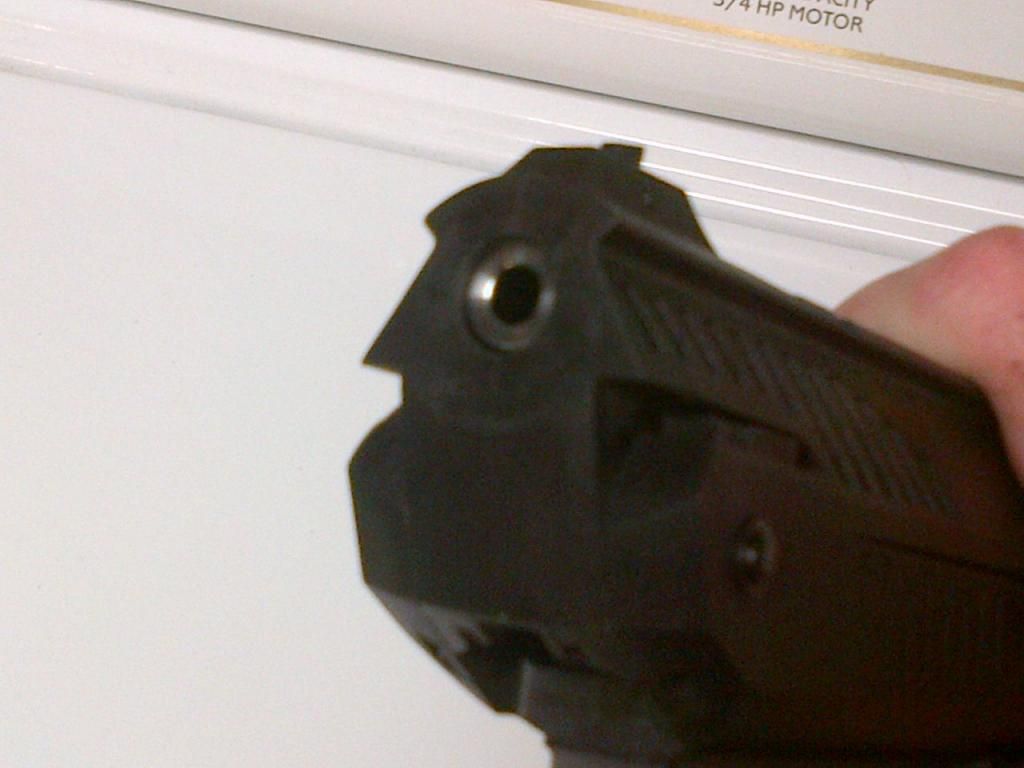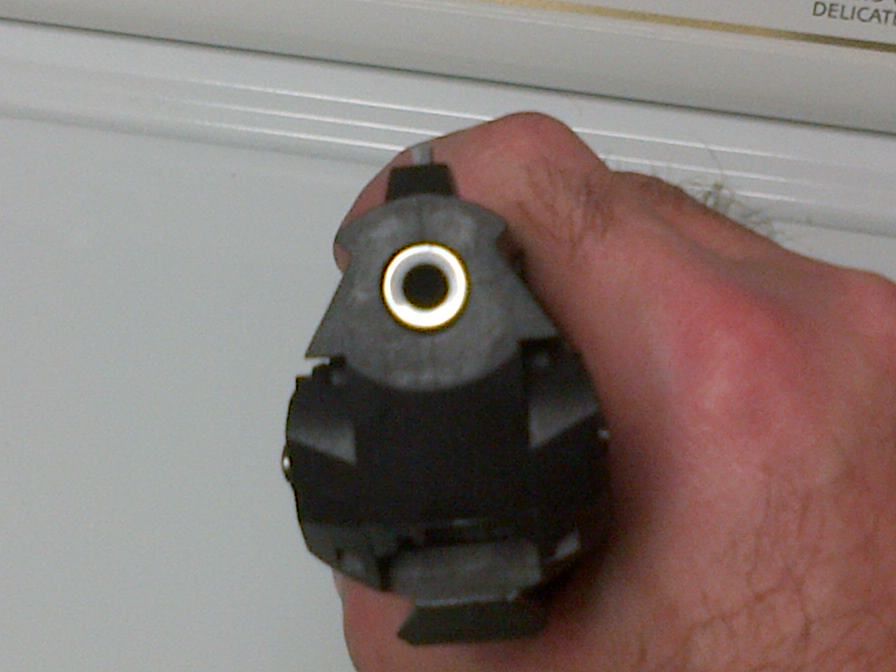 After adjusting the air bleed on the reservoir to get it up to ~480fps (14.3gr Crosman Premier HP's) with 3 pumps, I sighted it in accross the basement off of some sand bags and made a 5 shot group. I was quite impressed with the grouping to say the least, especially with open sights.
While testing it out, I found that it was difficult to seat the pellets fully into the barrel without using my finger nail and pushing hard on the pellet's skirt. So back on the lathe it went and I cut some of the rifling down to create a some relief for the pellet skirts. Once that was done, the pellets fit snug with a firm press of the finger. I cold blued the barrel, reinstalled it in the pistol, re-chronied and verified zero.
Here are a few pictures of the original .177 barrel and the finished .22 barrel.
.22 is on top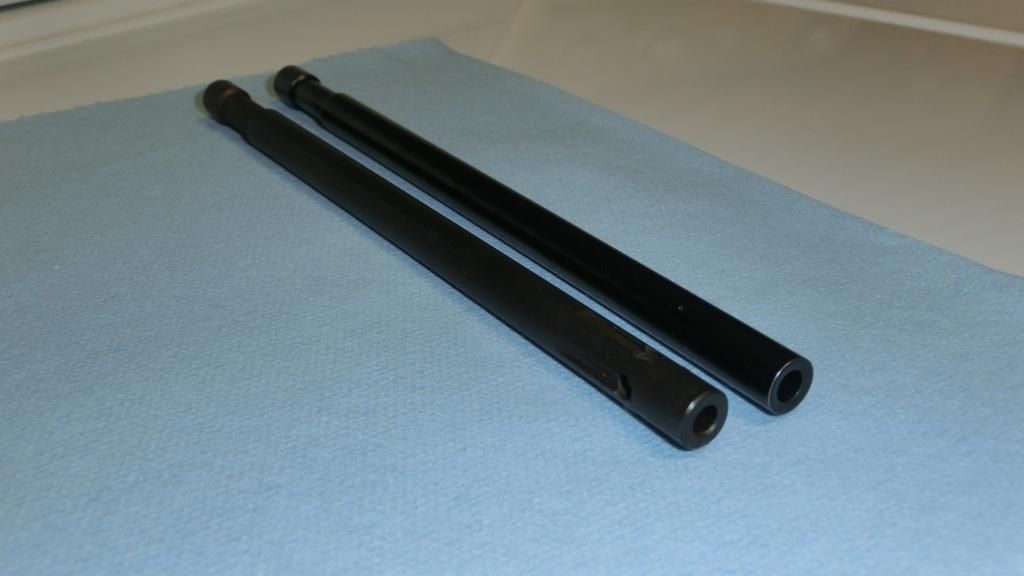 Overall I'm pretty happy with the way it turned out and I now have a potent little pistol that should be up to the task.
Cheers,
open