This weekend I could not do much.
Anyway, here's what I was able to do and what I had to do.
I drilled the kick to accommodate the telescopic pins of adjustable butt plate: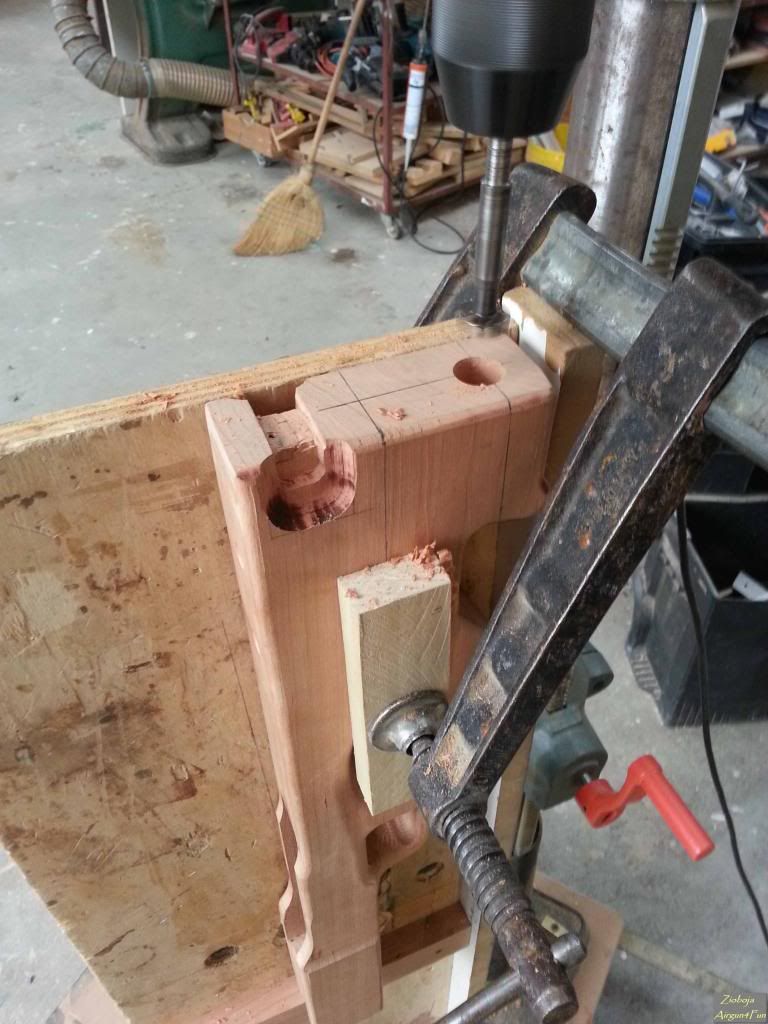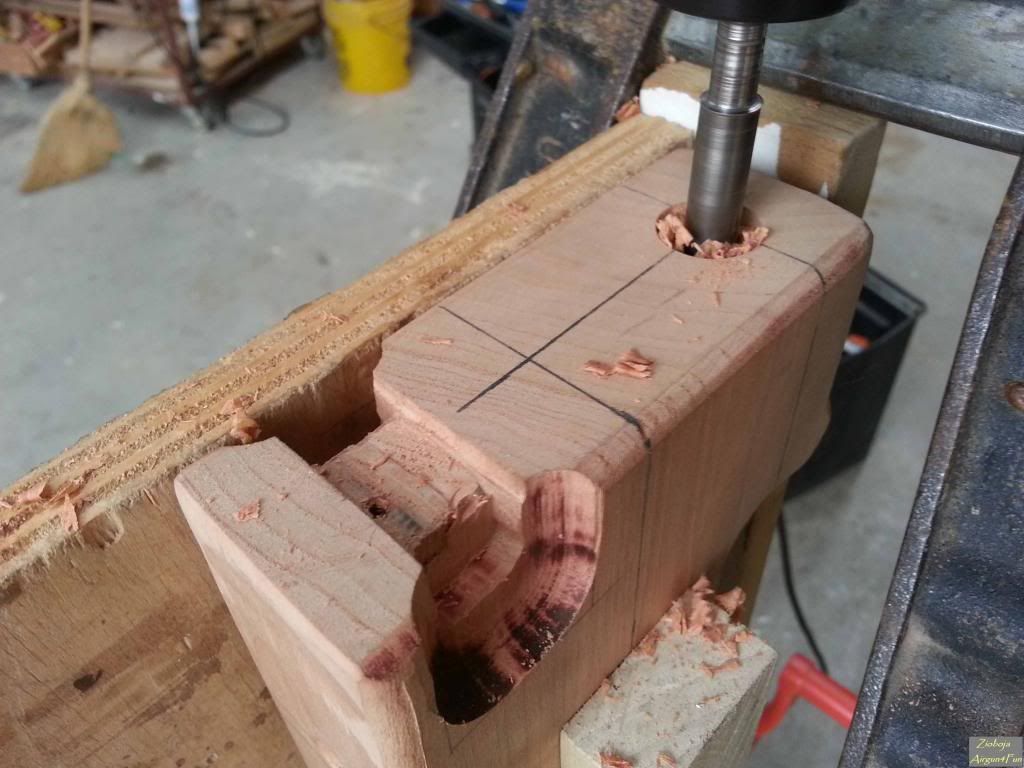 and I applied the M6 threaded inserts to make it removable (or replaceable)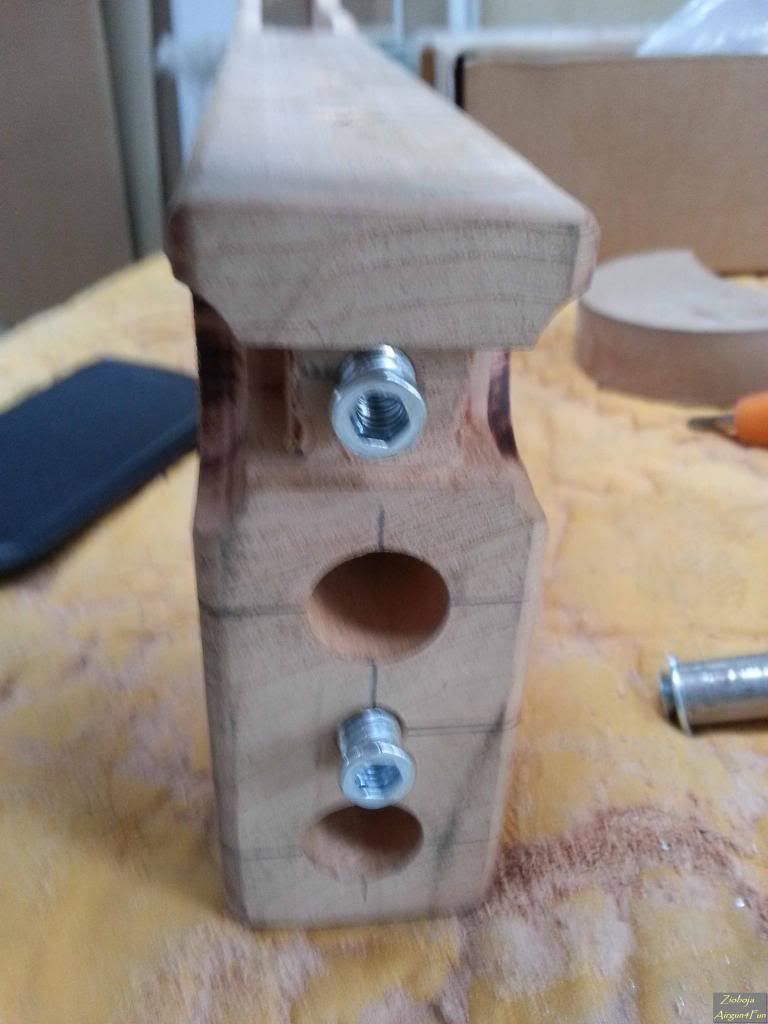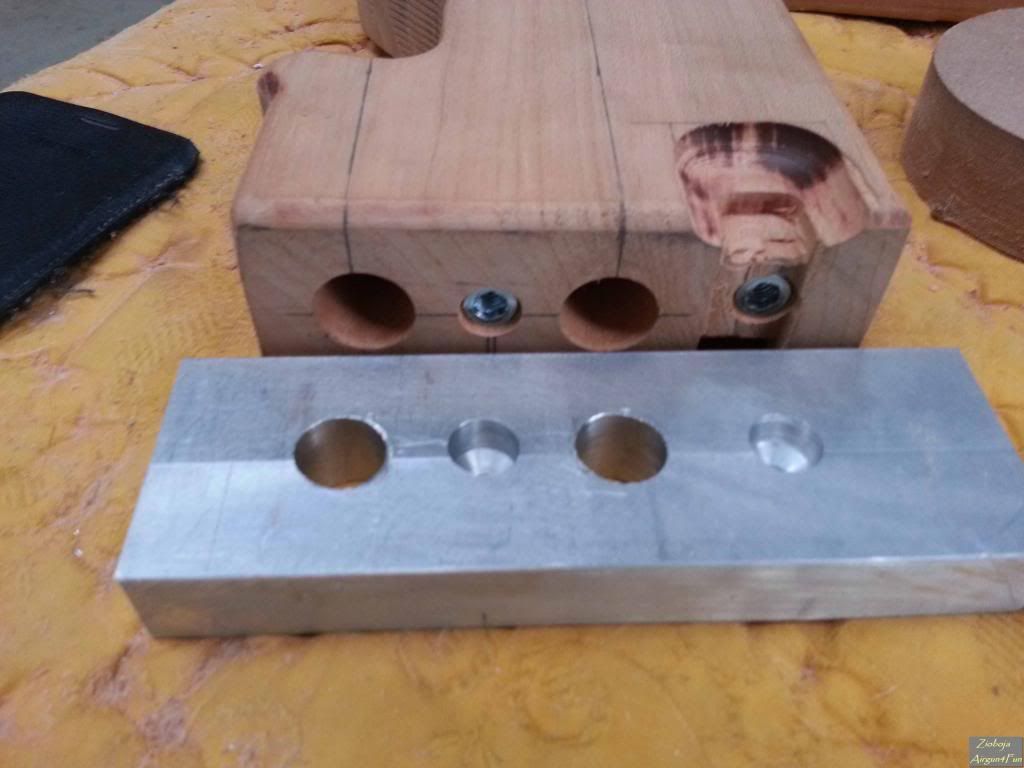 Then I mounted the raw mechanics to test it: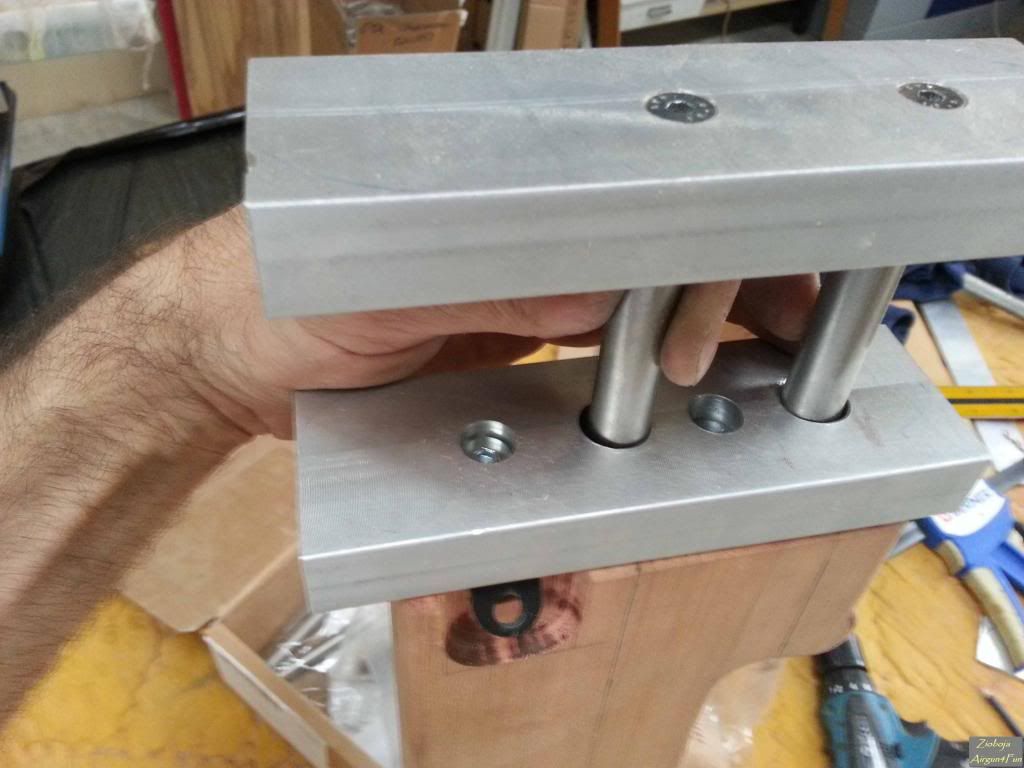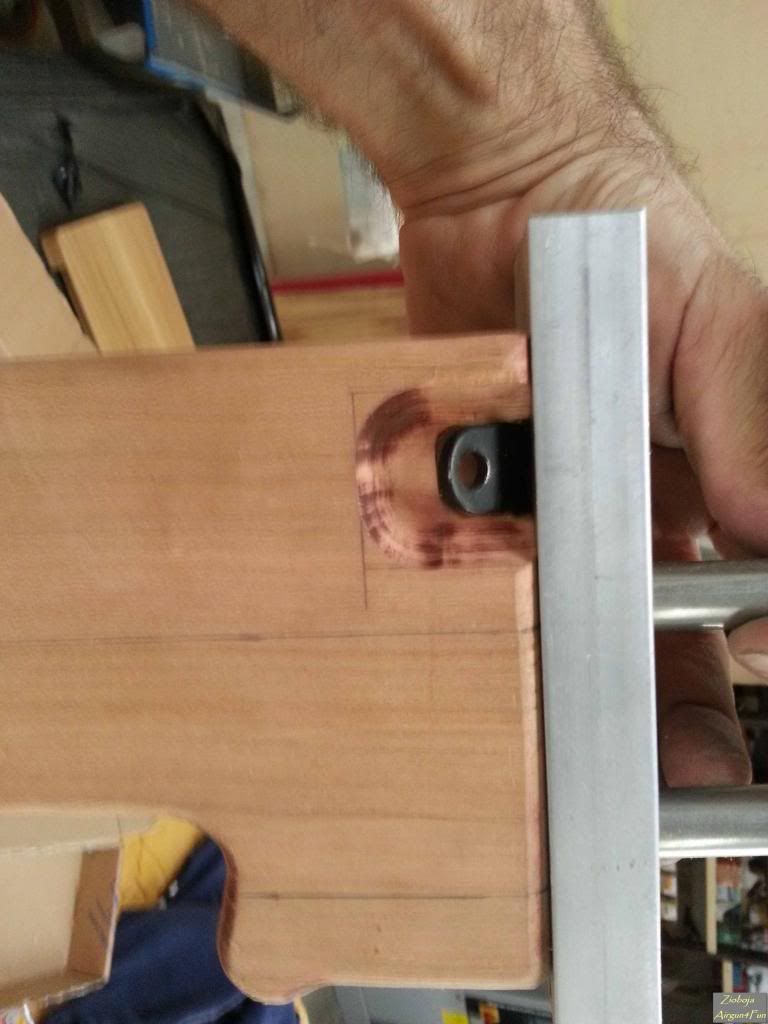 here is the maximum extension of the plate, I think it is also too much, I'll probably have to shorten 10/15 mm. the pins.
Unfortunately for a hasty mistake.
I placed the threaded bushes to block the cheek piece, too backward, and were going to interfere with the pins in the butt.
I had to plug the holes as it was once, in essence creating the blocks with which to close the holes,
I hope you do not see too much of a time to finish or I'll be forced to color.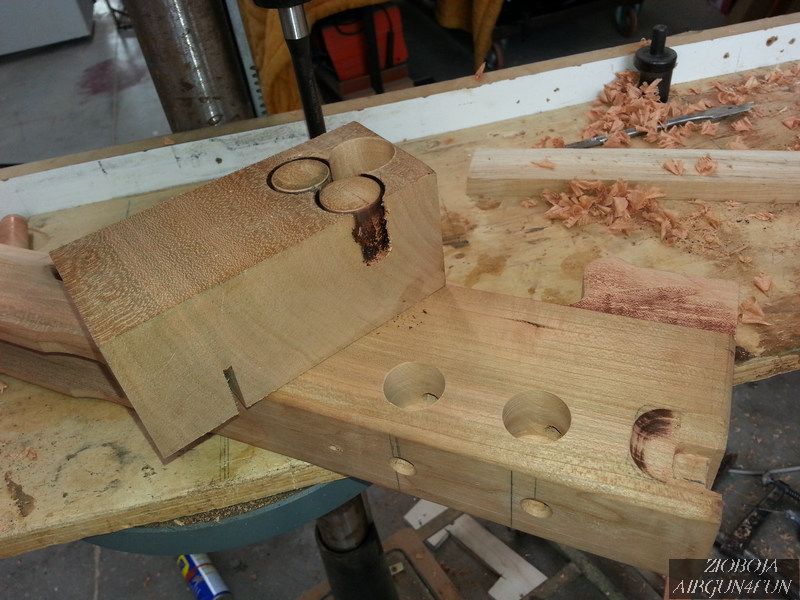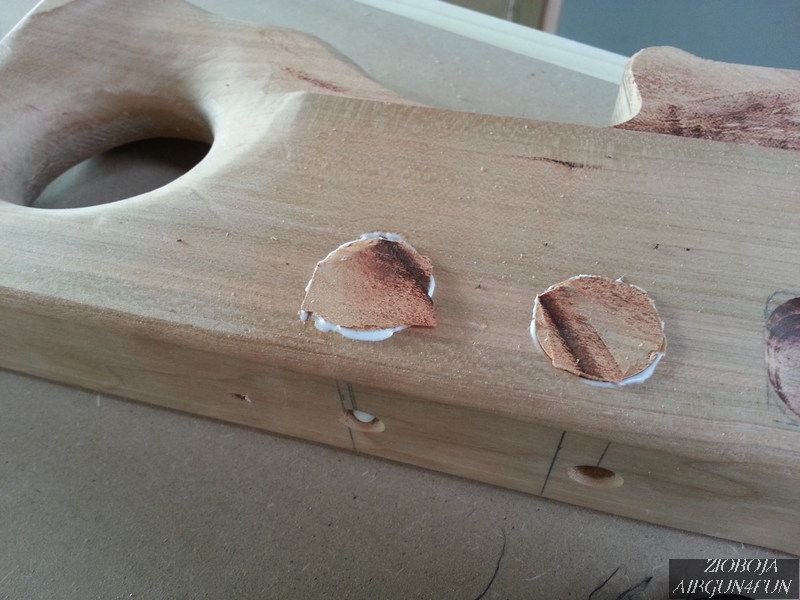 As usual, I apologize for my English.
see you next time!