I got to spend my day at the range today
Spent a few hours raking and doing some cleanup (chopping downed branches etc) of the range and then Duncan showed up to throw some lead
and he brought his PCP toys
While he was using his Hatsan, I shot a hundred or so .22s through his AA S410F Carbine Super Lite!!
Heres a few pics of the day
AA S410F Carbine Super Lite
Not mine but my tax refund is dying to be spent and this gun is calling my name!!!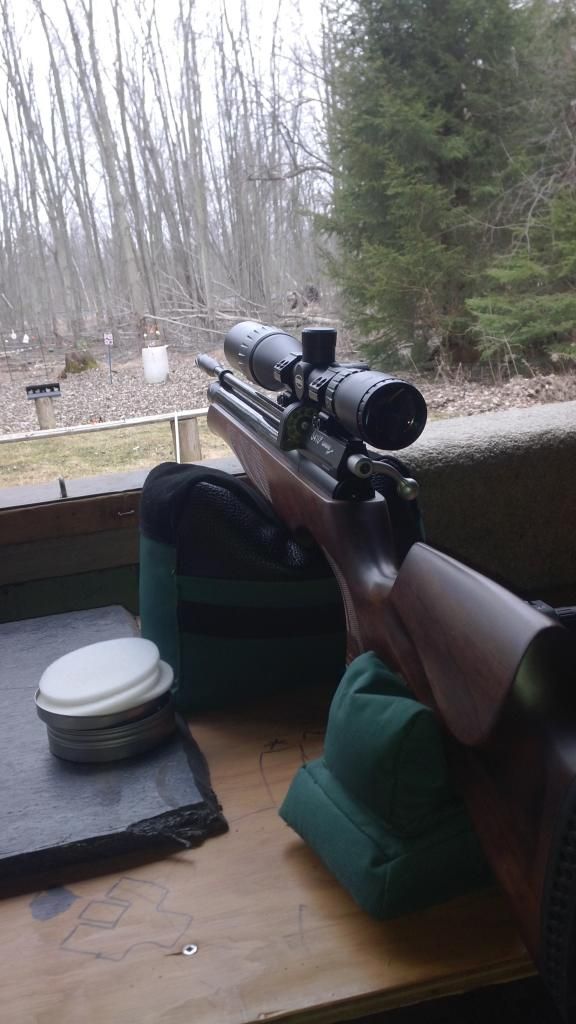 This gun shoots BETTER than it looks, and it looks great!!
This one shows that I raked the yard out to about 15 yards and if you can see waaay back, Duncan braved the marshy area and set a target up at about 50yards, which the PCPs did an excellent job of hitting
Thru the Tasco Red Dot of my Webley Alecto!!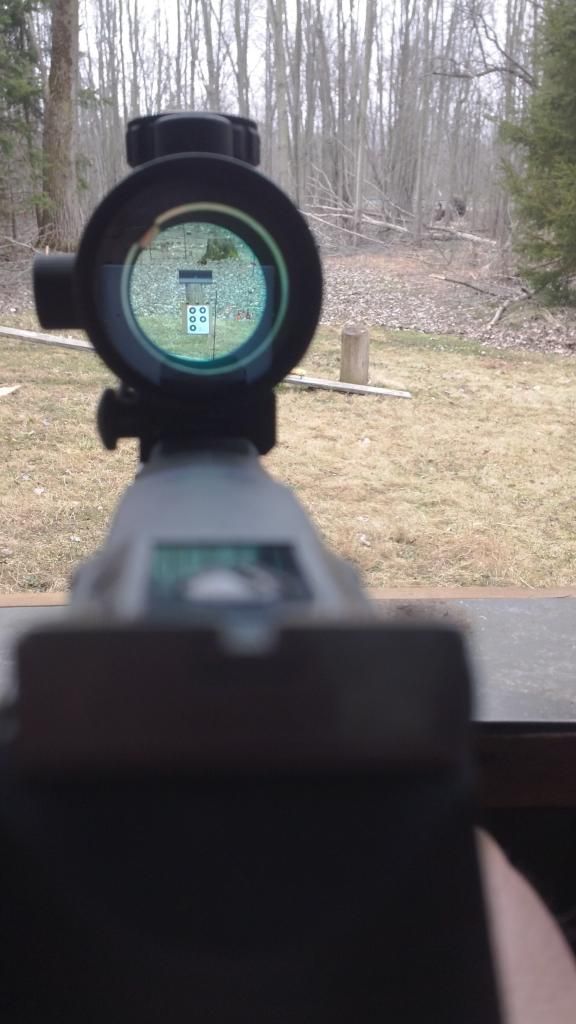 Heres some Alecto targets from today too
Another revelation from today, I get better groups with the Tasco brightness set to 11 (full)...Hmmm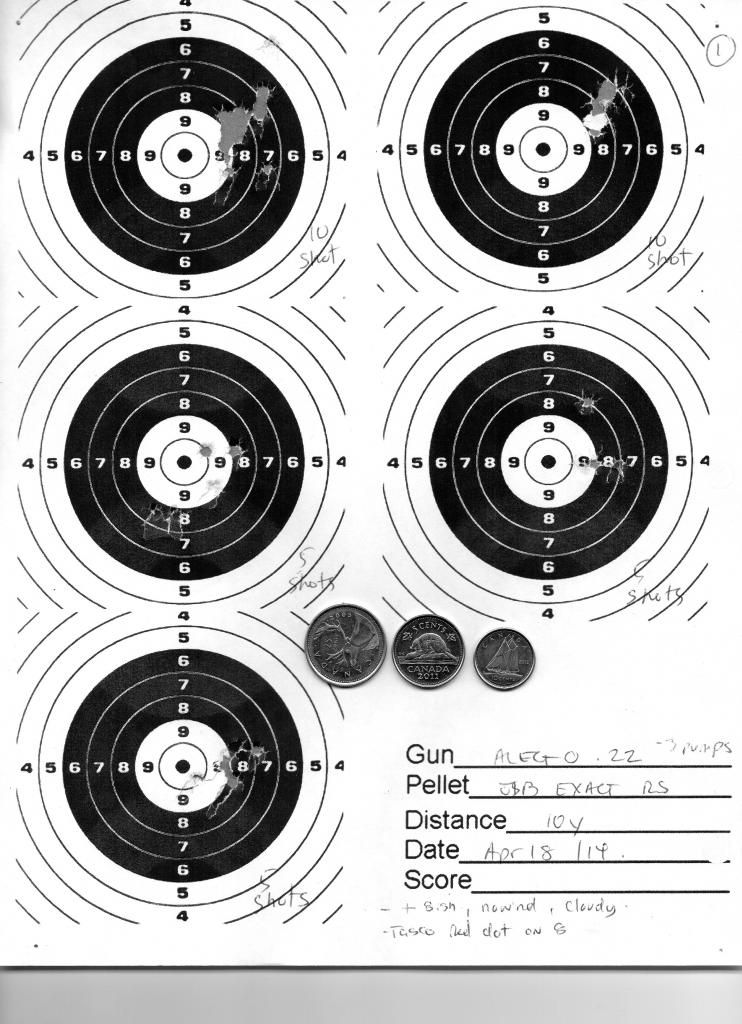 I flinched and hit the trigger too fast and caused the low flier on the bottom target
This page was done using only 1 pump too
Almost makes no sense to waste the energy on 3 pumps when paper punching doesn't it!!