Been a while since I posted any pics online -so here goes:
I guess this is what you call "lipstick on a pig"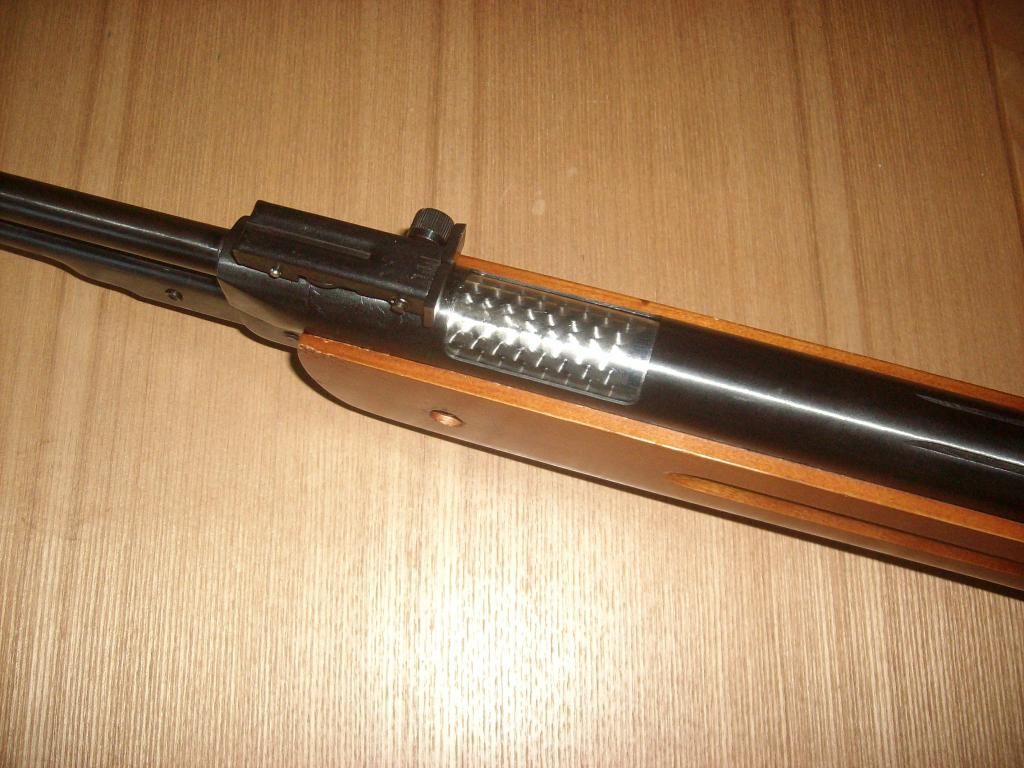 I made the jeweling too short, so I was going to take it apart and finish it, but I kinda like it like this. The pic doesn't do it justice. My old digicam doesn't get much use. I think my phone takes better pics.
This is the drill press set up I use. I posed the cratex stick in the chuck for the pic and I didn't want to cut it until I needed it. Best to chuck the stick as close to the chuck as possible without the chuck hitting the work.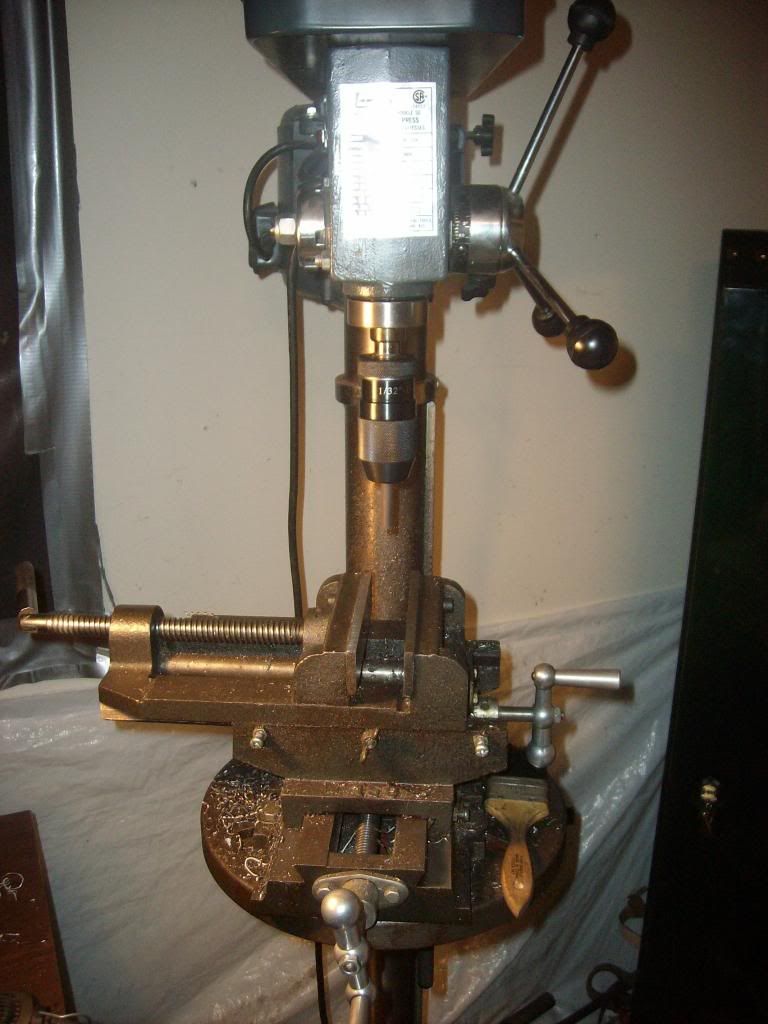 I tried a jeweling jig like the one Brownells sells, but once you get the hang of it, you find out you really don't need it. Just rotate the piece in the jaws by eye so the overlaps work the way you want. As long as you are consistent in your rotation, you will never tell if you are out a few degrees on the rotation. The critical part is the amount of movement in the longitudinal direction. Any messin up here and you notice it. In my case, exactly two rotations of the hand crank gave me just the right overlap. I tried three cranks on this compression tube. If I take it apart again, I'll buff it off in the lathe and do it at the tighter spacing. The finer you make the finish on the work prior to jeweling, the better it will look.
The duct tape is to seal a light leak. My shop is also my darkroom, loading room, junk collector, etc.