As you can see by the photographs, resting the barrel is not a new idea - but is now and was used for match shooting with muzzleloading rifles. The normal point of impact vertical jump is enough for most people to not use that method for any buy match shooting, with muzzleloaders. It is also used in
'chunk shooting'- again with muzzleloaders. It is not normal to attempt to use this with lightweight barrels as in modern rifles.
Dan, in the top picture is shooting his McLellan barreled 18 pound .50 cal. 'plank rifle'. The rifle is unfinished in this picture, being it's first competition, however it's now 3 years old and has NEVER been defeated in this match.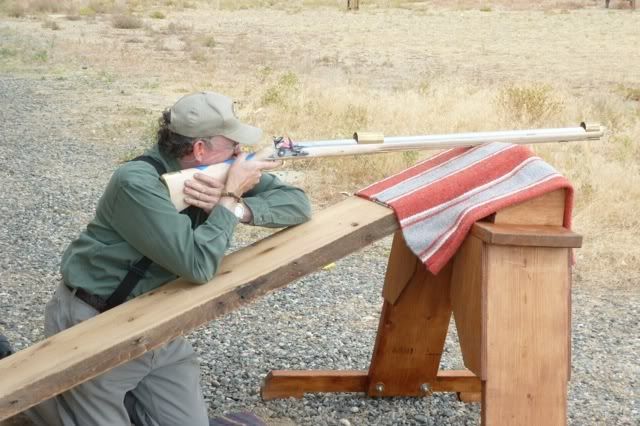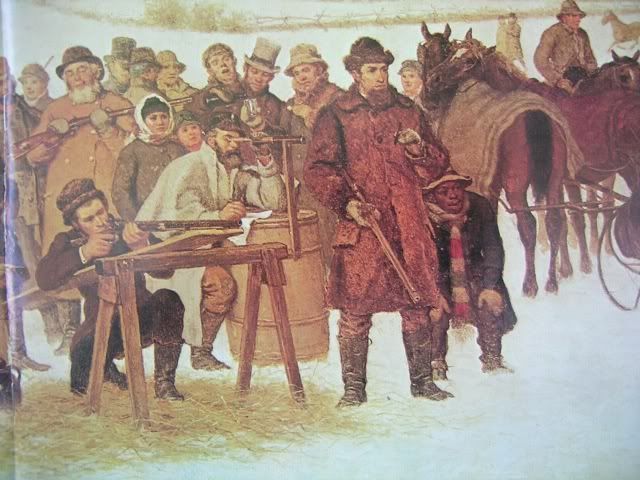 Here's my brother Taylor, shooting off a chunk.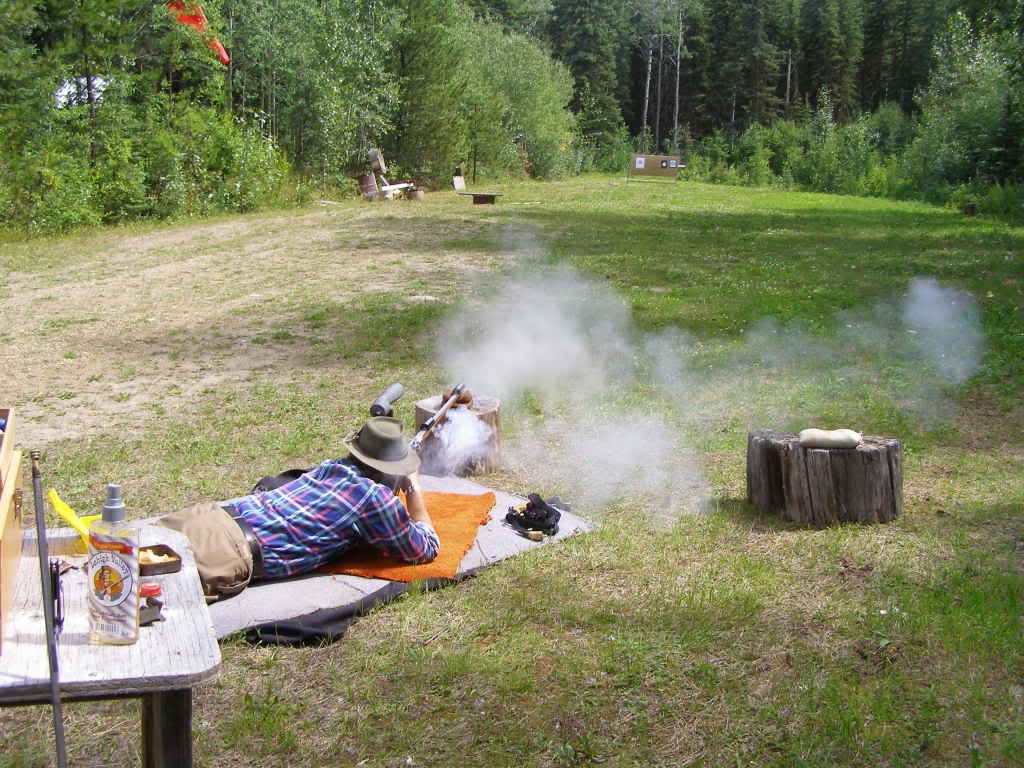 Me, shooting off the same chunk. Note, if barrel resting, one must move it back and forth while testing, to find the "MOST" accurate position. With my rifle, I found later the "sweet spot" was at the 1st RR pipe. In this picture, I was resting it on the forend, just back from the first RR pipe.