Daryl wrote:
I don't live in Calgary, but most guys (& gals) have the proper equipment.
It is not rocket science.
You are allowed to use your imagination for smaller bore sizes. Again, it is not rocket science - turning the barrel/gun every few seconds while you rotate your 'tool' guarantees a perfectly symmetrical muzzle crown. The big one in the picture has shot a number of MOA groups at 100 meters using open IRON sights, proof, the crowning method works & is accurate. Note, a lathe can simplify the operation.
Crowning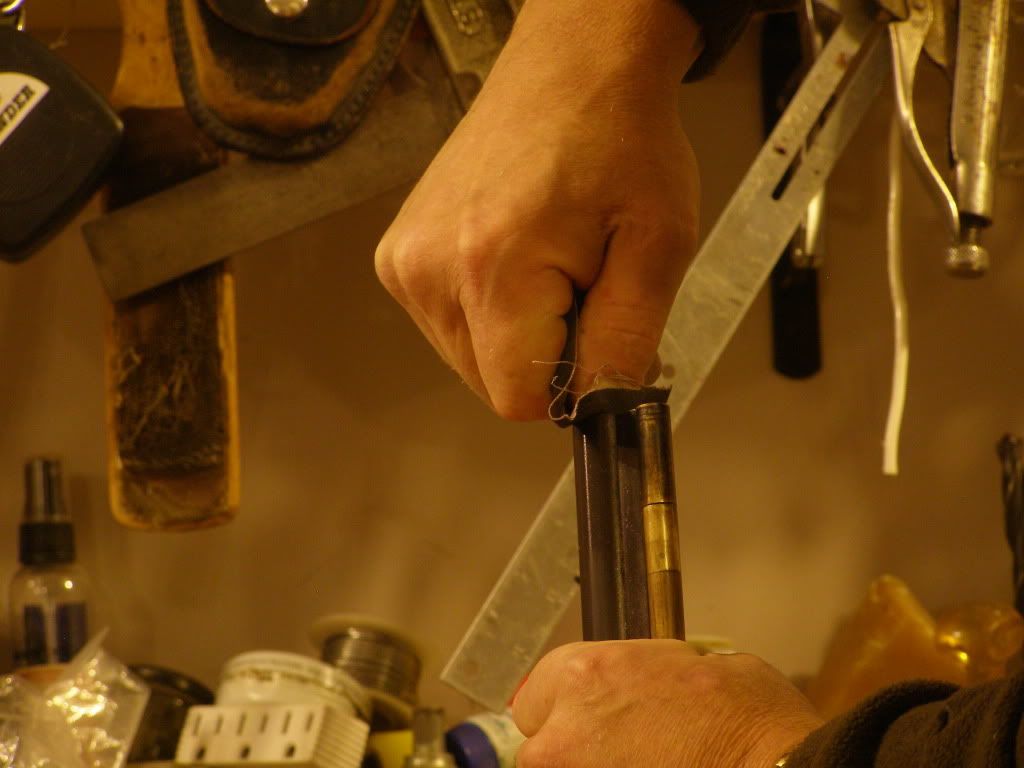 Daryl, can you elaborate on "crowning"? Is there anything else involved in this "crowning" method other than what is presumably the aluminum oxide sandpaper seen in the photograph? Not even a brass screw in a drill with valve grinding compound?
To recrown a muzzle a lathe is most desirable. If a lathe is not available, there are muzzle cutting tools that will do a very good job.
See, for example:
http://www.brownells.com/gunsmith-tools ... r_1=MANSON
PRECISION
For muzzle lapping tools, see
http://www.brownells.com/items/barrel-c ... -tool.aspx