RobertMcC wrote:
Like a Hammer is harden. But if you hit 2 hammers together they will explode.
Have you not done this as a kid? What kid has not done this - none ever exploded for me, however is is possible that a
shard might fly off and be dangerous
, especially to eye balls.
We use ball bearings and hammers to cut patched on bearing races for our muzzleloading rifles. Never had either a hammer nor ball bearging chip-shard or explode and we're cut thousands and thousands of patches this way. One of our BP members has cut over 100,000 thousand patches using a 2 1/2" ball and 1 1/2" bearing races - along with a 16 ounce hammer.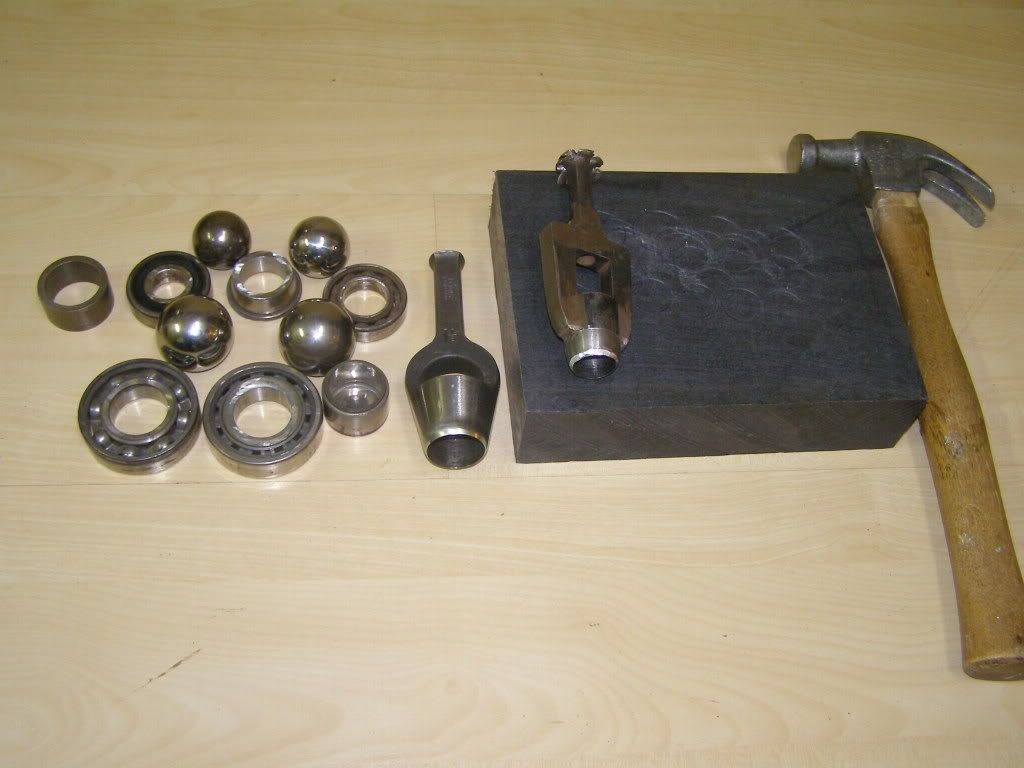 That's what I meant. Chip fly off. Also you should throw that punch on a grinder to get rid of the mushroom before you injure someone at the shop.