OK folks... here's Ivan The Terrible (just in case you think I made all this up):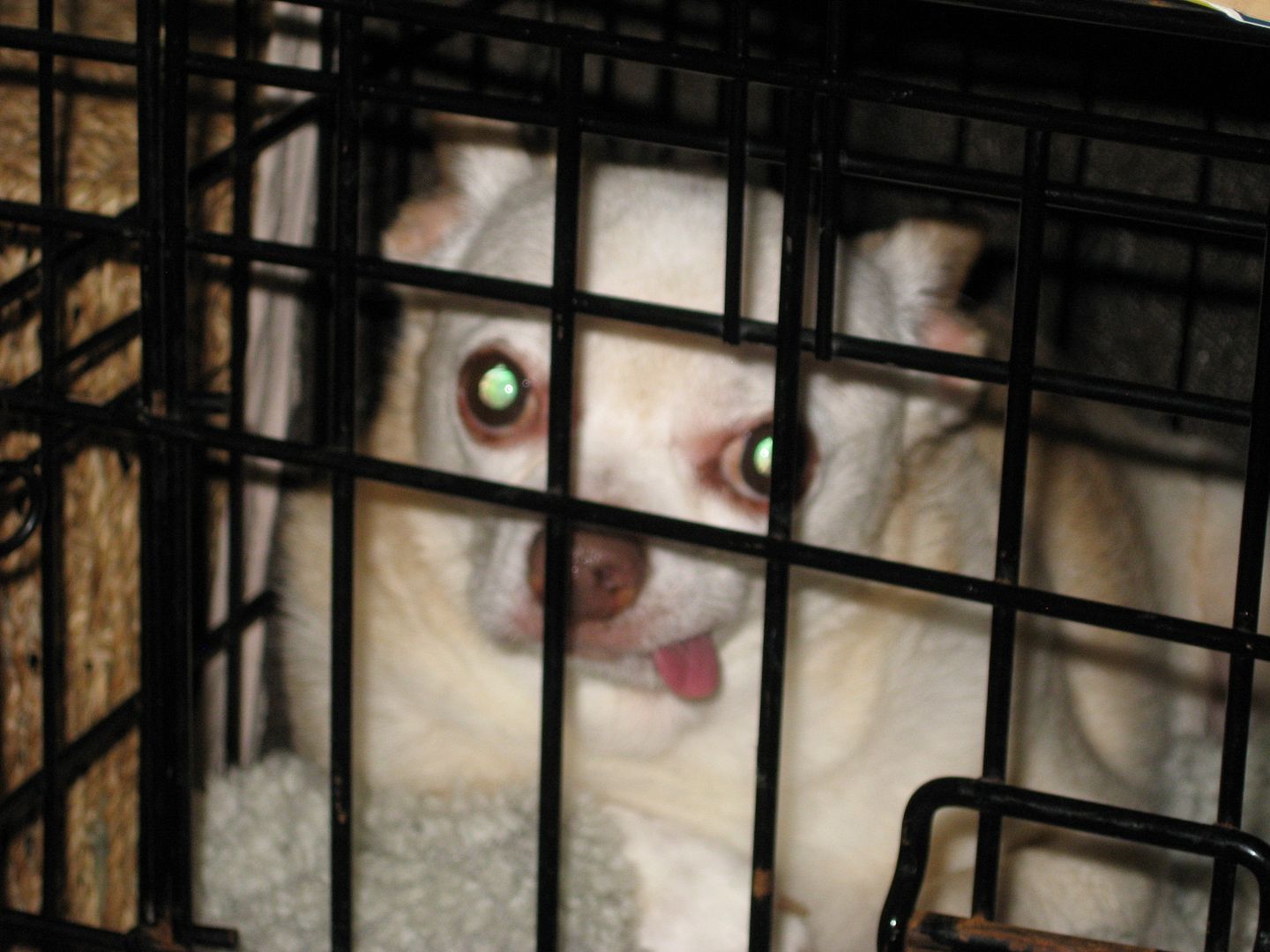 His teeth were rotten, so they had to be removed. Notice the "old man" floppy lips. The derpy tongue is due to the absence of teeth to hold it in place. I think his left eye was the eye torn out by the husky he picked a fight with (previous owner). He kinda looks like Marty Feldman.
He's behind bars for a reason.