Last week i purchased a used laminate hw100 fac fsb .22 from a forum member here.
I can say that i am much surprised with the awesome trigger.
What i really liked is the steyr cylinder i put instead of the oem weirhach reservoir. The steyr one gets 280cc of air (100cc more) and is much lighter. I havent had a chance to weight it yet but it is definetly lighter just when you grab the gun..
The pictures are unable to upload unfortunately. I wanted to show the gap of about .250 inches from the breech block and the cylinder.
This adaptor that you screw on the block is easy to install. You just take the gun of the stock screw and tight. Put it back together and Voila.
The adaptor was bpught on the bestfittings.com website.
The lg cylinder short would work on the hw100 with a muzzle break.
Mine was a fsb so i have put the steyr hunting 5 long cylinder.
It gets about 20 more shots.
Time will tell if i open the gun up and try to balance the air usage. Right now it gives about 1.25 fpe/cc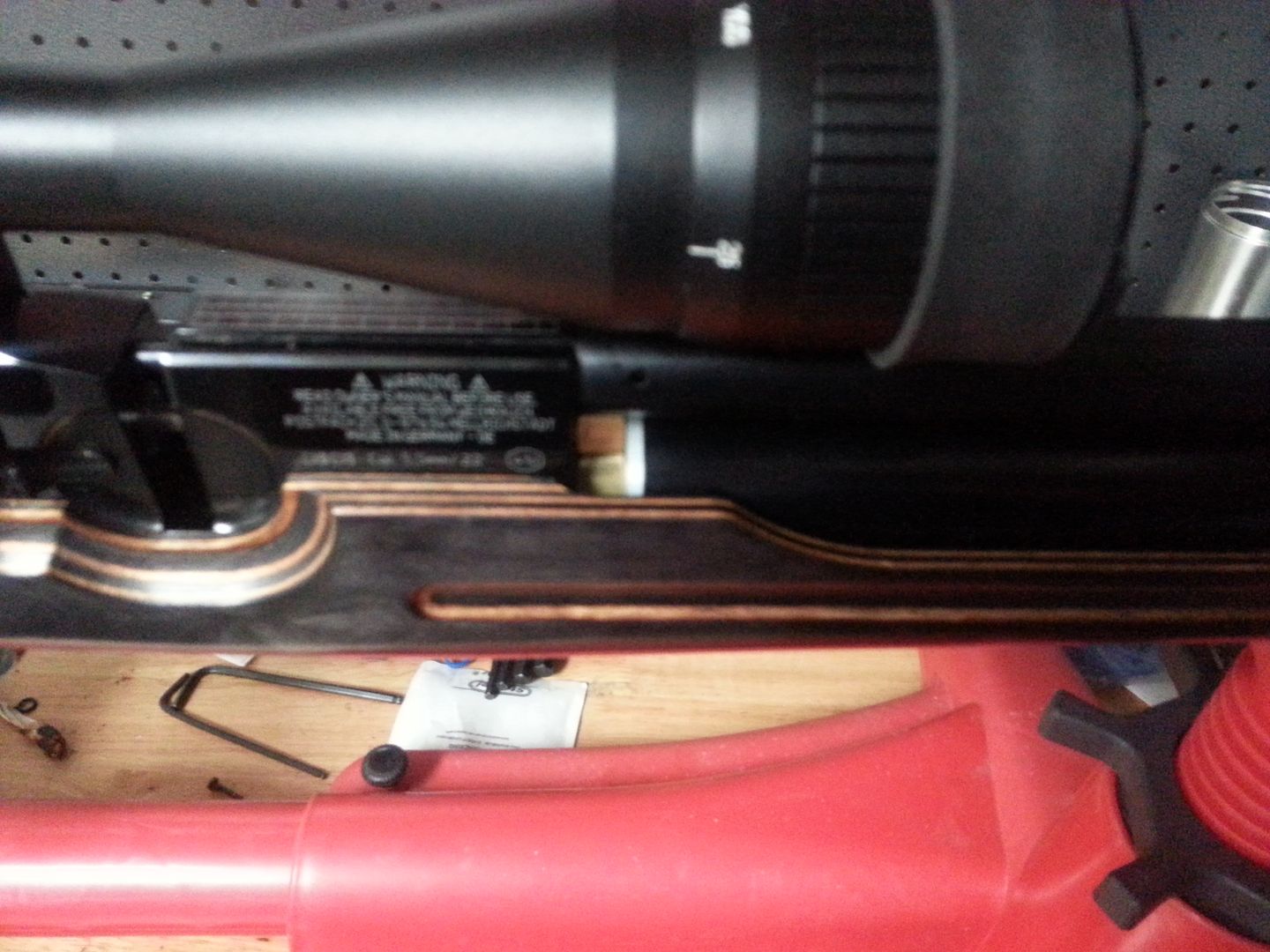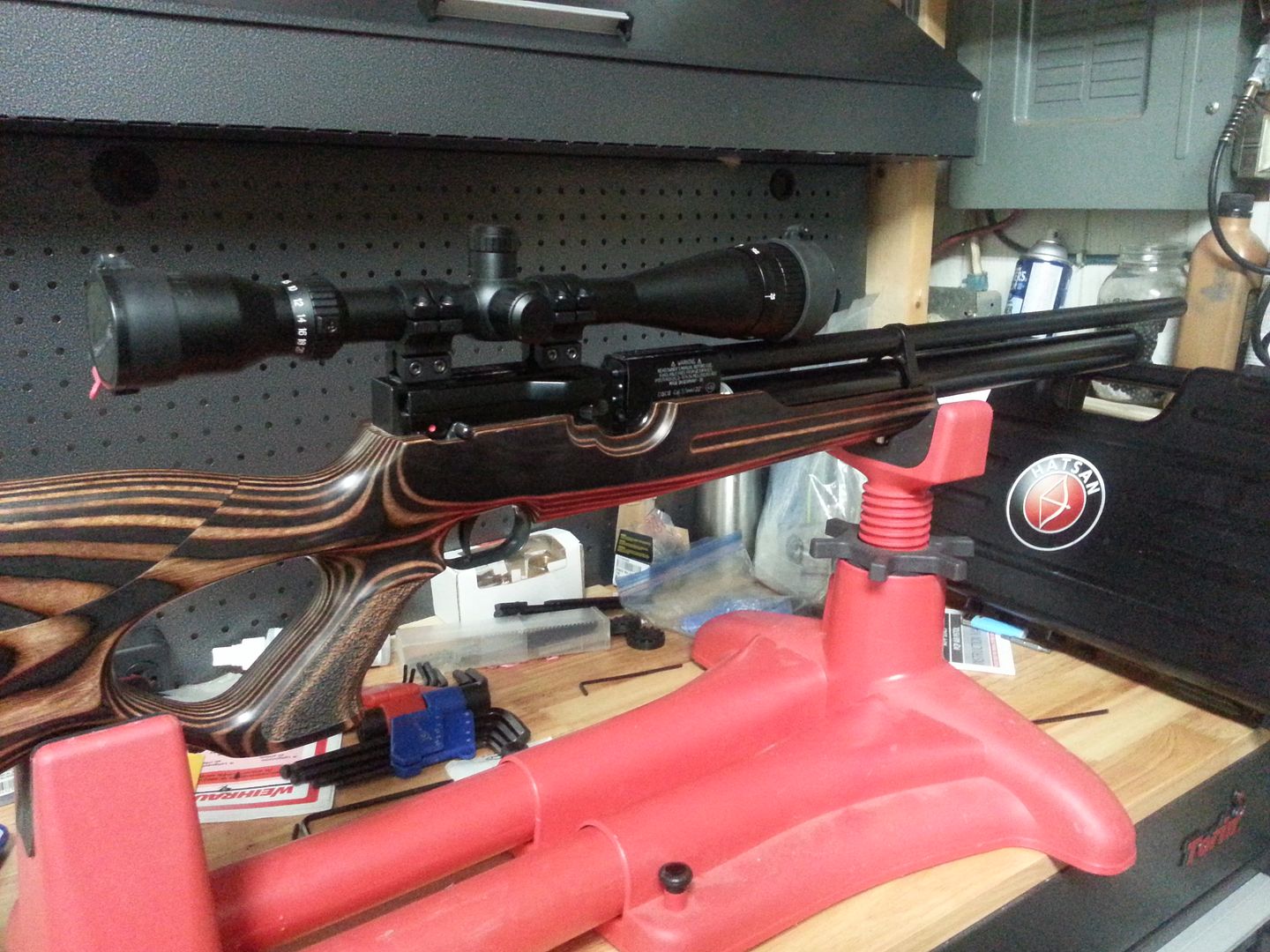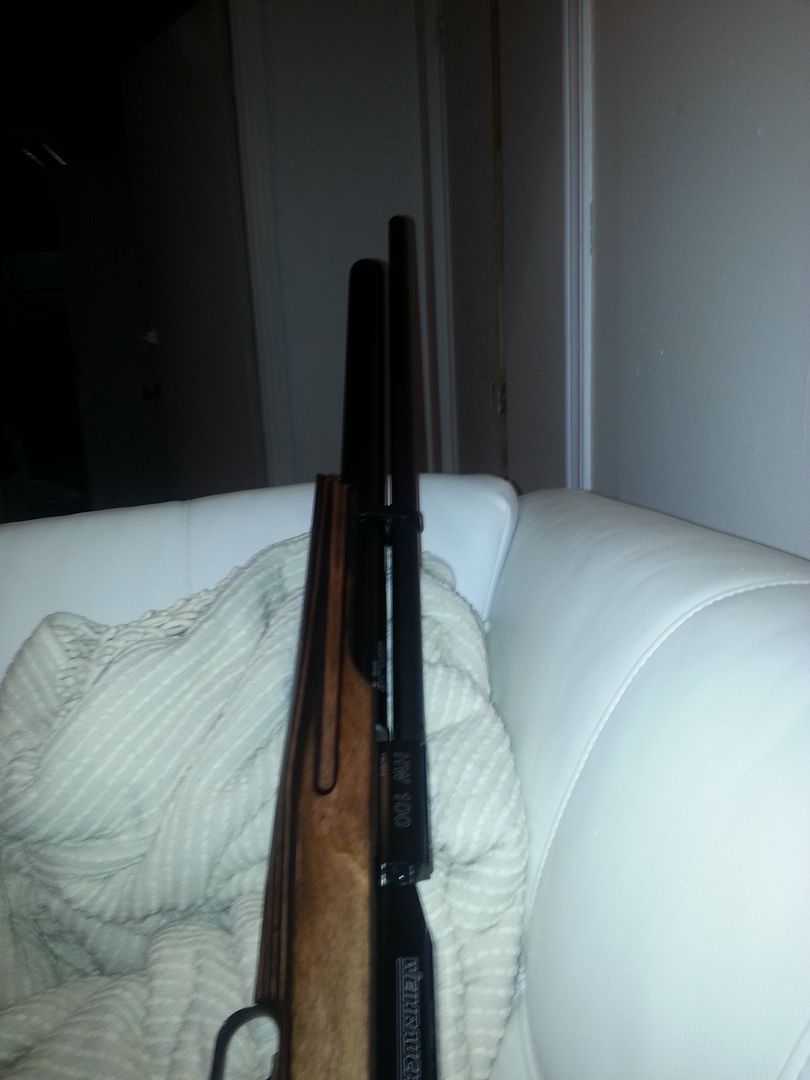 _________________
Hatsan At44 Tactical .22
Steyr hunting 5 automatic
Ruger air magnum .22
Weirhauch HW100 .22
Gamo Expomatic .177
Benjamin Marauder DougP custom stock
Theoben SlR98 .22
AlEx Custom gun .22 (JezX built masterpiece)
Hatsan Atp2