I know many youtube videos for this but here is simple how to. Or similar B18 models.
Spring and Nitro piston should be the same process. Minus the NP will not have a top hat, spring and spring guide.
Here are the tools I use.
Thumb wrench, #2 Phillips, Flathead, a zip tie, plyers/scissor, a hook, gloves, a rod. OH SAFETY GLASSES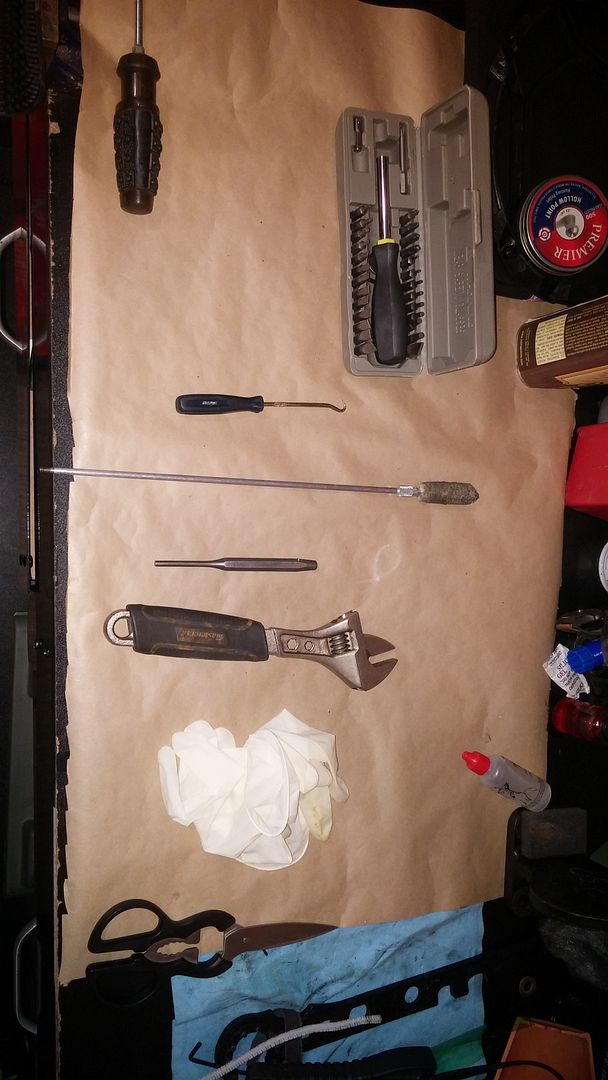 First remove the 3 #2 phillips screws ( 1 on each side and the rear most in the trigger guard )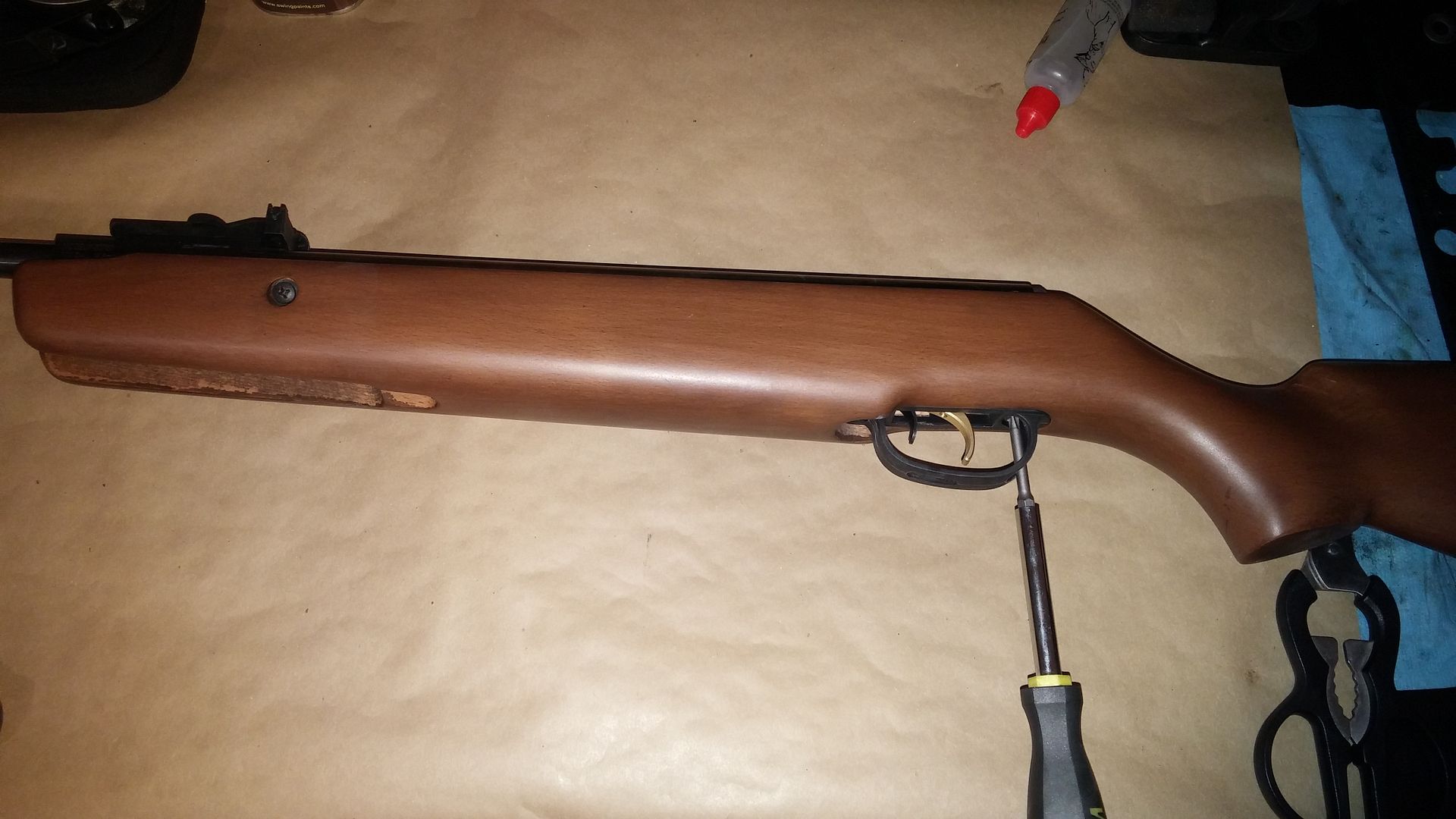 Lift action out of the stock. Place some wheres safe.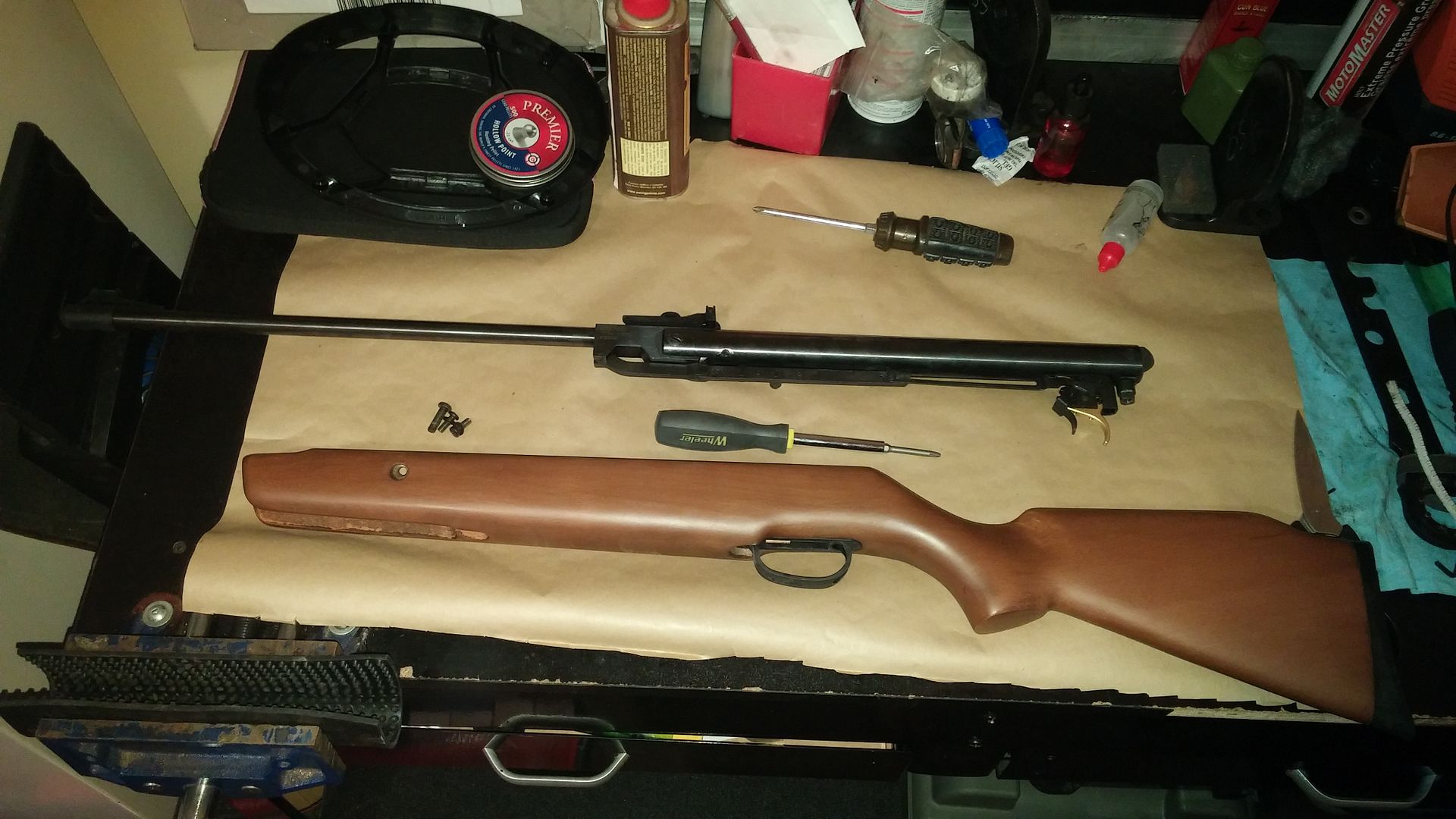 Than use a wide flathead ( If it never was removed it might be hard )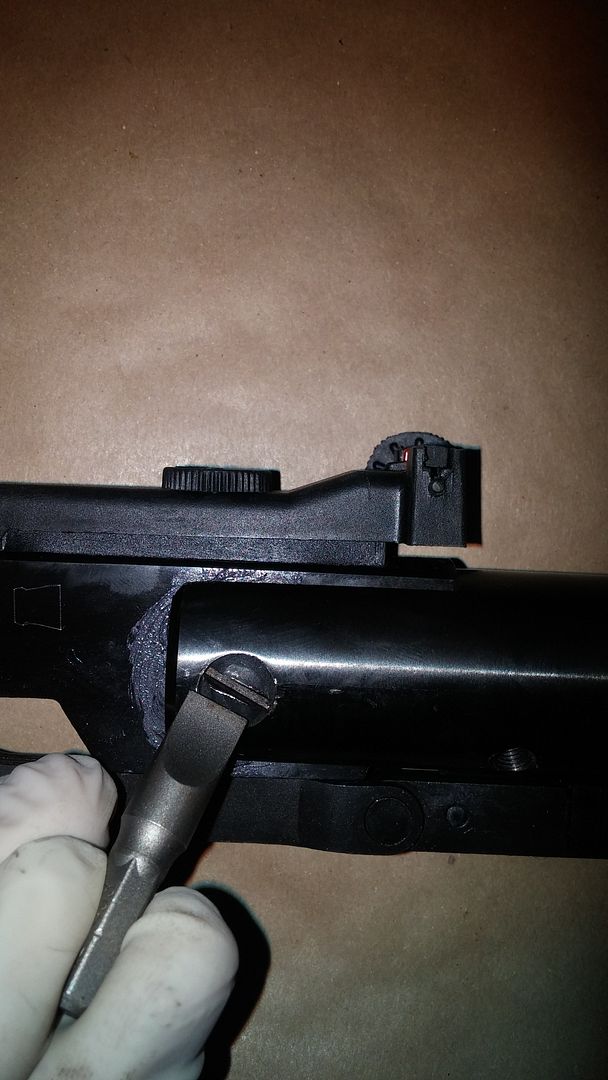 Wiggle the barrel away from the action.
Go down to the bear trap lever and rotate it so it lines up with the linkage from the trigger.
Like this.
Pulling forward on the linkage get it over the bear trap lever. If it doesn't, its not lined up.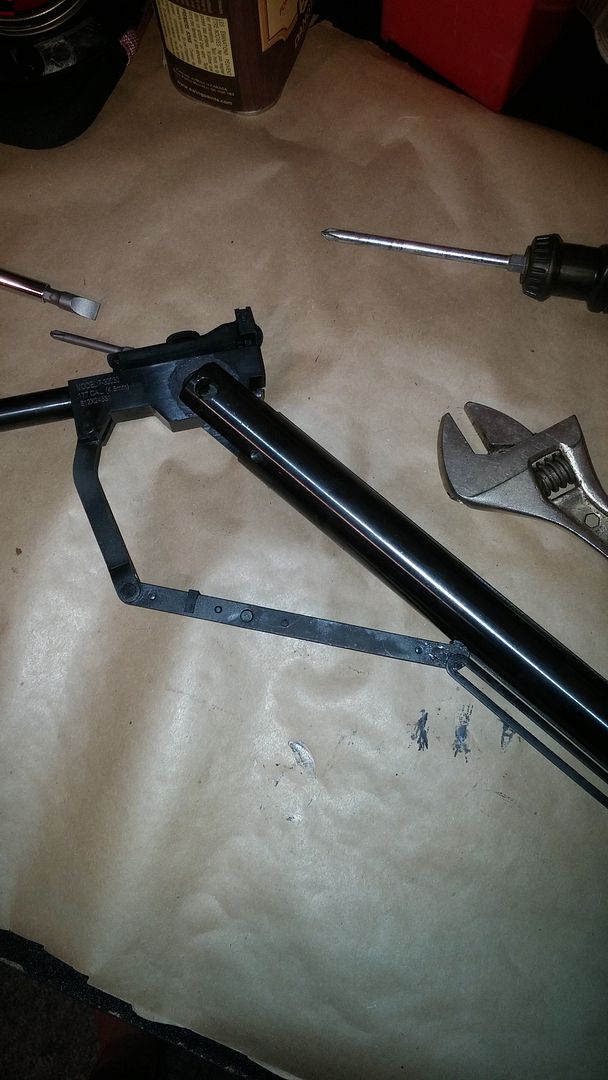 Than take the barrel assembly and lever and remove it from its slot on the action.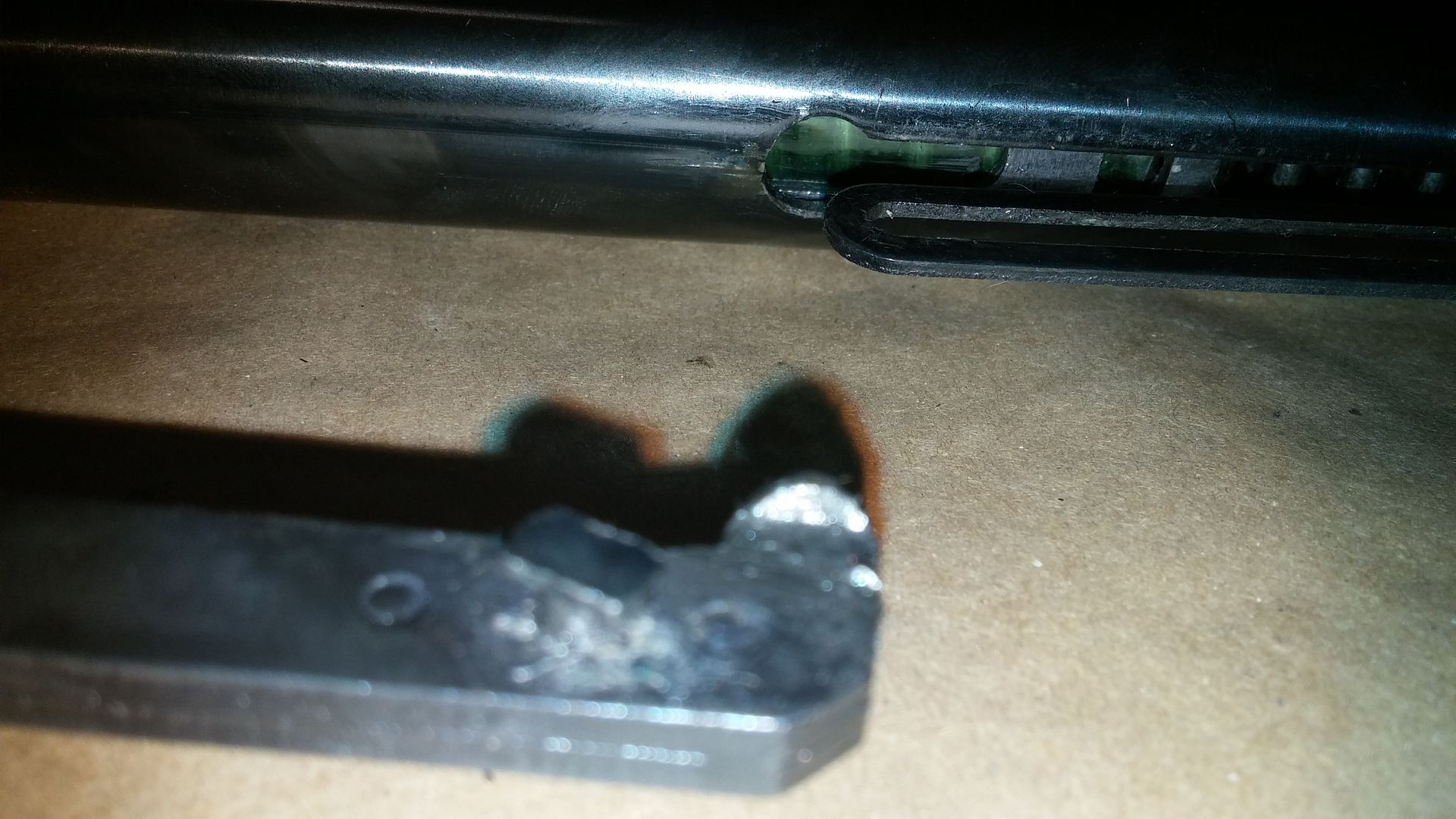 Left with this.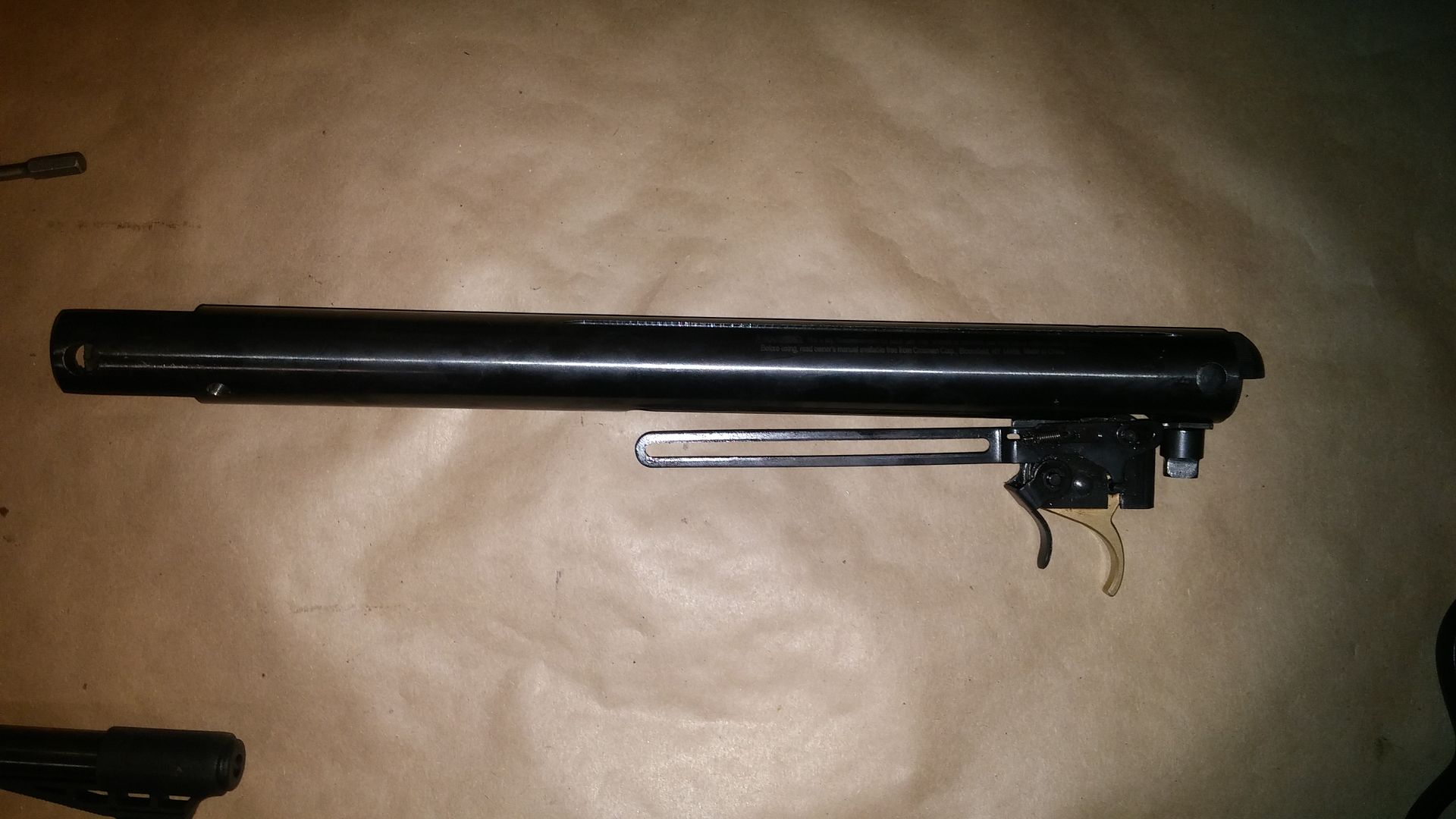 Remove this bolt.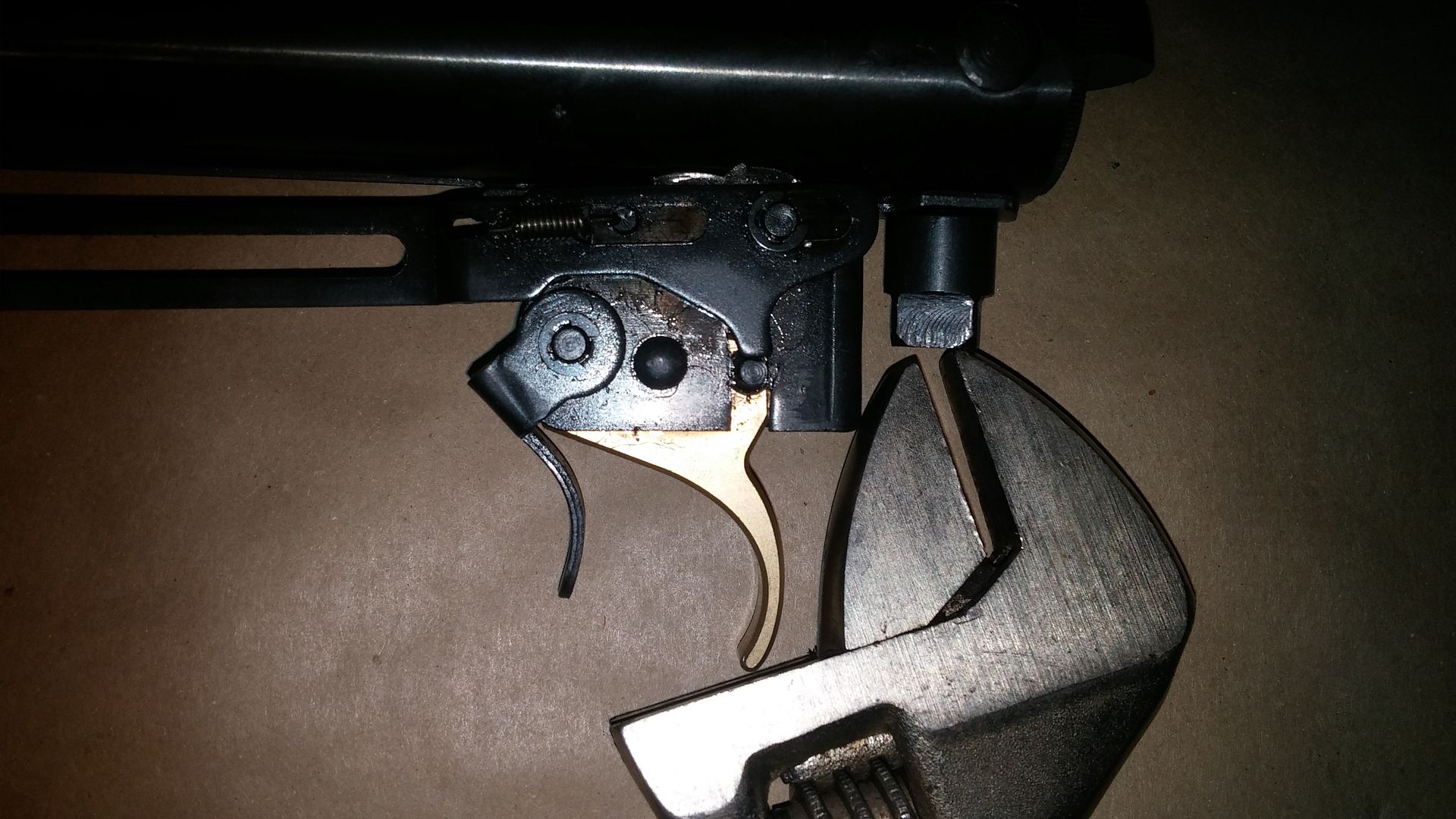 Now your ready to put it in a
spring compressor.
( 3 blocks of wood and a scissor jack works well )
WEAR SAFETY GLASSES
I'm strong enough, and mines only a 495 FPS that their no real spring tension so I'm able to push down and remove the pin. But recommend using a spring compressor.
Pin out, tension off.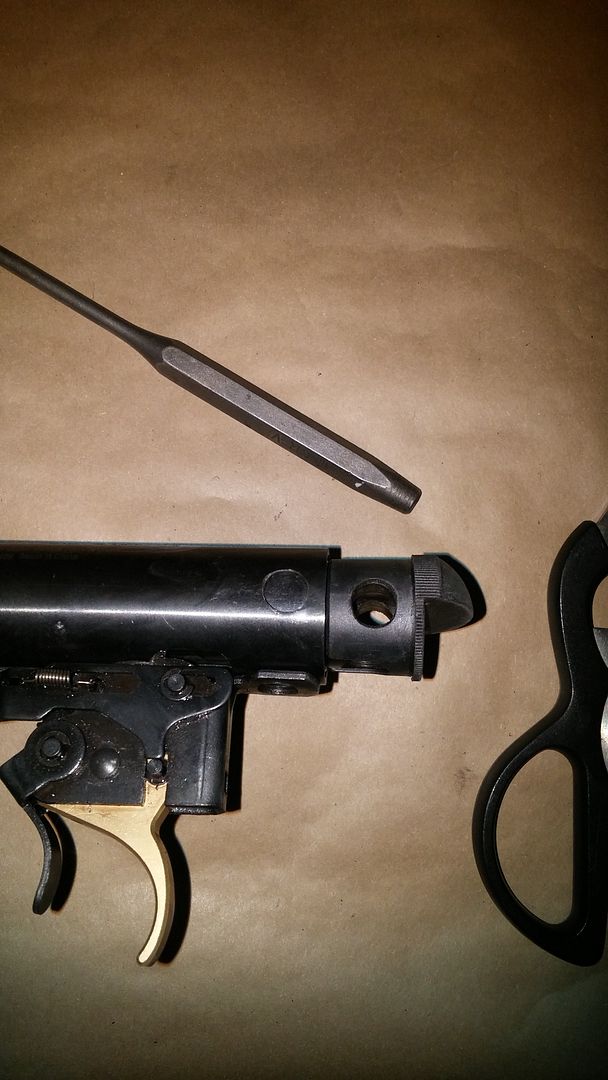 Grab the action and the spring guide. Pull out the spring guide and spring.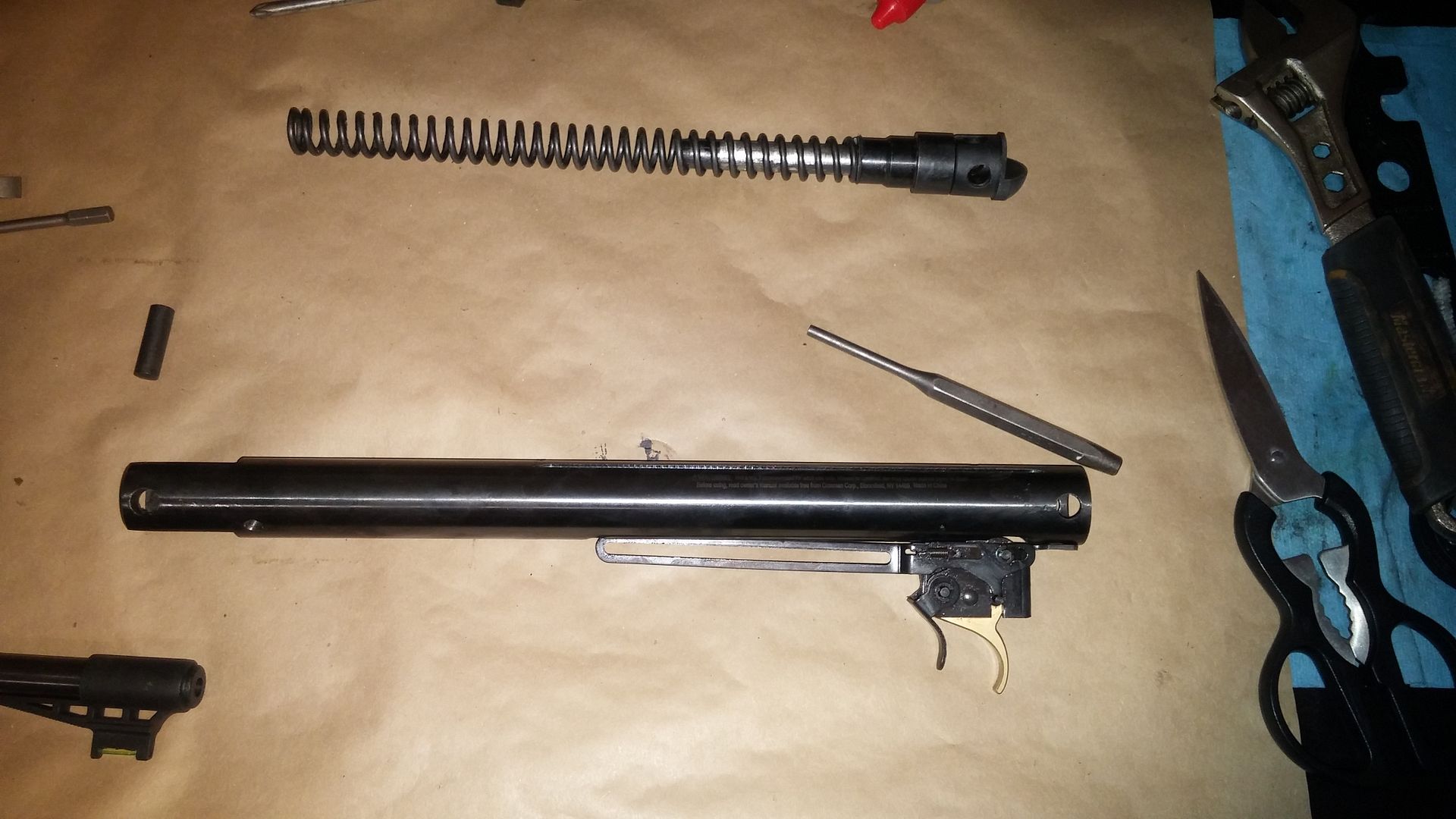 The top hat might come out.
Then pull back and wiggle on the trigger assembly and pull it out.
Than I use a hook and pull out the piston. ( usually when I remove my top hat )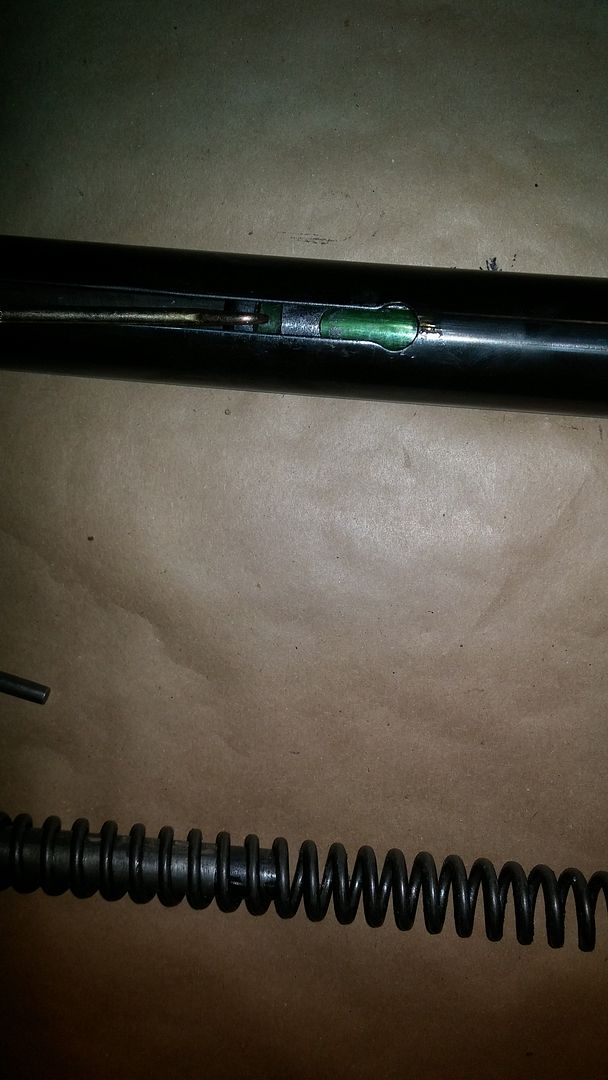 Now you can debur the action. Clean up all the factory oil. Re lube etc
Assembly Just like taking it apart but in reverse order.
Insert the piston making sure the seal doesn't get caught on the groves ( why I said to debur ) That why I use the rod to push it back in.
Now here's where the zip tie comes in handy ( could use string ) Loop it around the safety catch and the sear.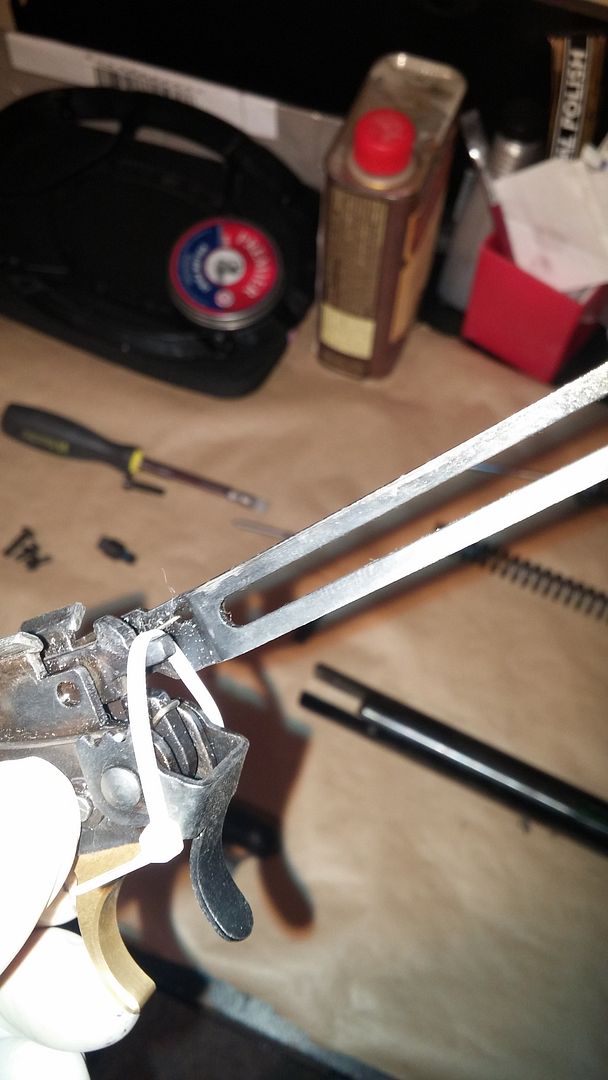 Place the spring and guide rod back in.
Put the trigger mech back into its groove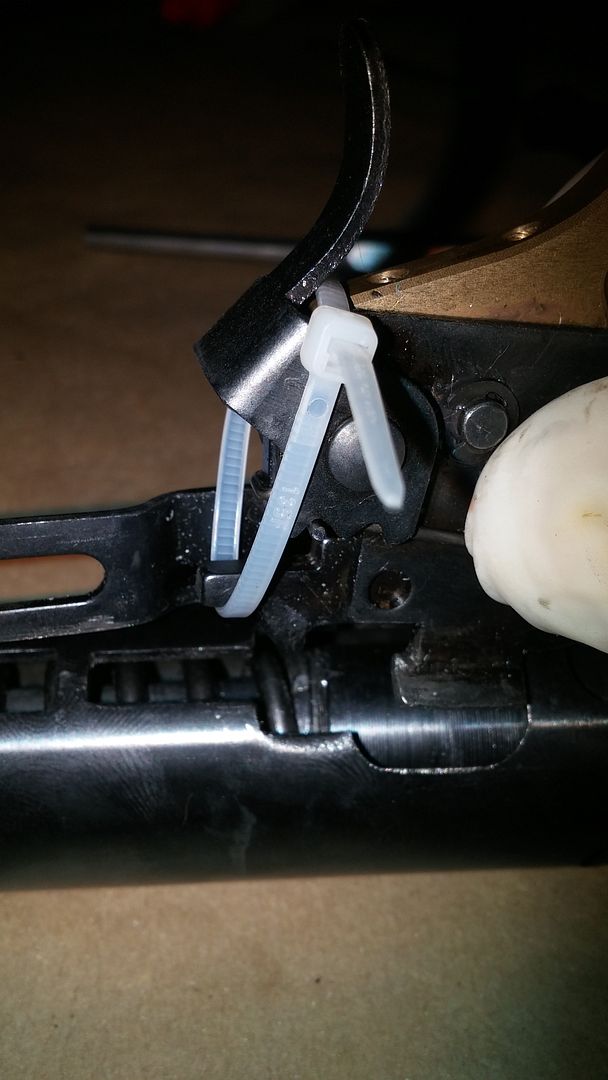 Than slide it forward.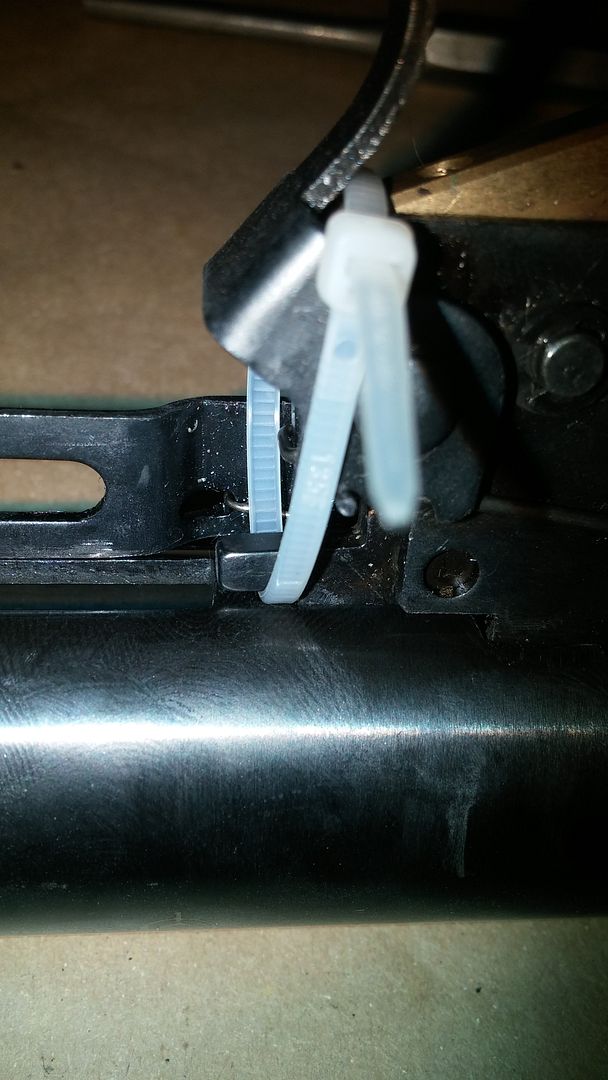 Now your ready to compress the spring and put the pin back in. ( spring guide locks the trigger mech into the action ) Once that is done your able to cut the zip tie. Pulling it away and allowing the sear to rest back where it suppose to. Than re install the bolt.
Back to looking like this.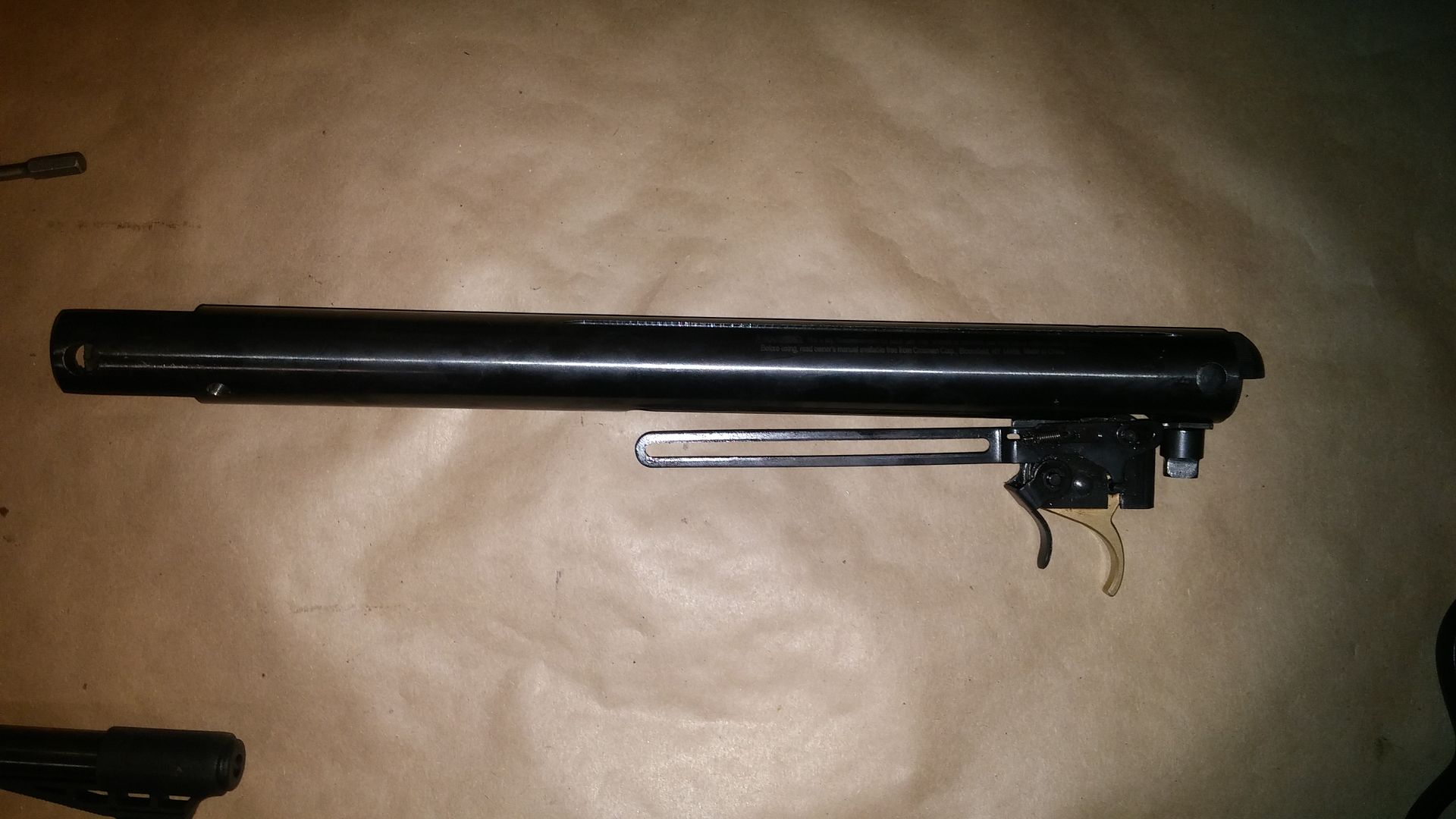 Then put the cocking lever back into the slot, line up the bear trap with the linkage on the trigger.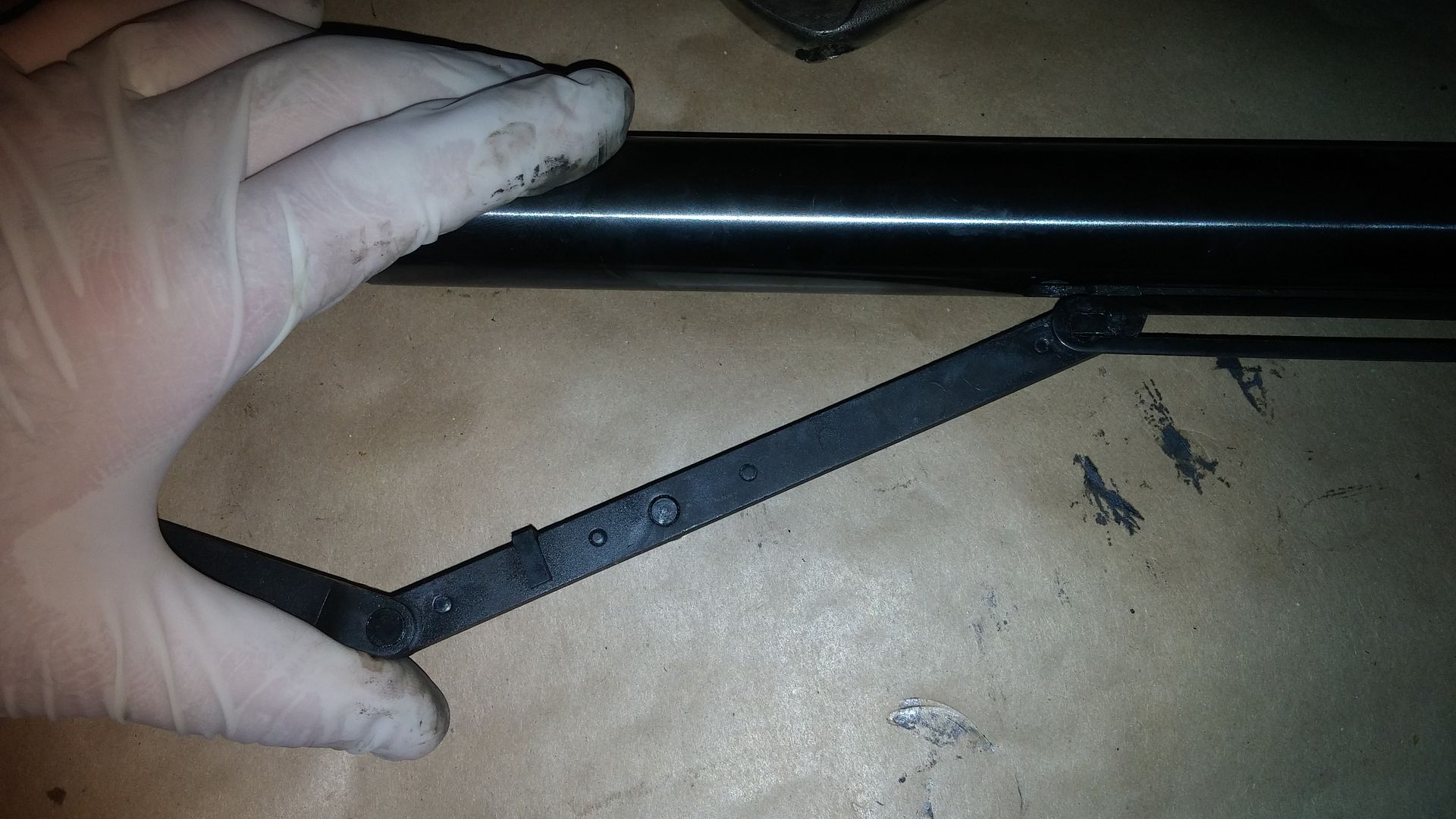 Pull it over and down onto. Wiggle the barrel back in. Insert the bolt and tighten. Close the barrel and rotate the bear trap lever, to being back up and down.
Reinstall the action and the screws.
Your done.