Want to compress that spring but you don't have a spring compressor? Well goto your trunk and grab your scissor jack or bottle jack.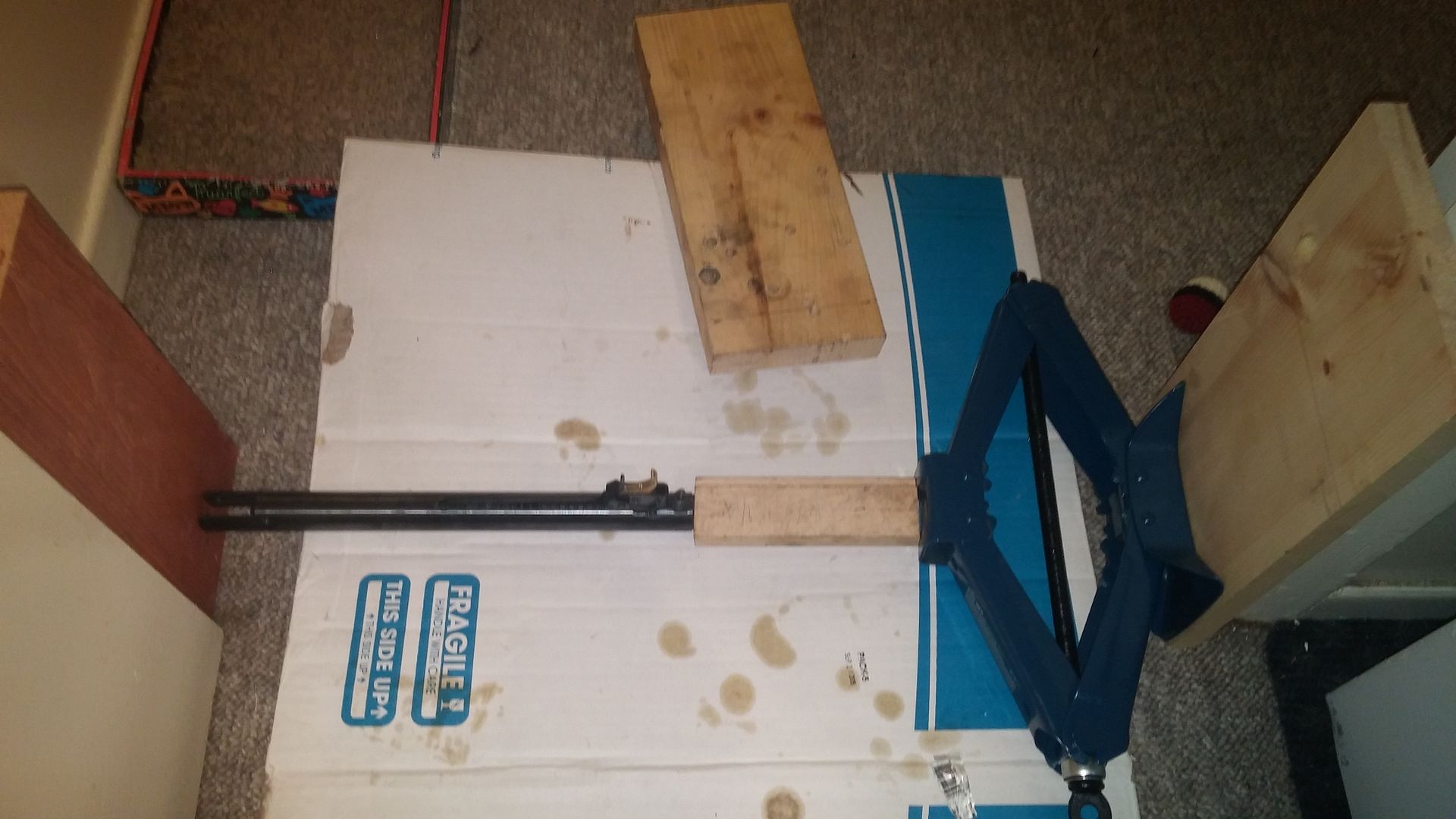 Want to make it even more safe just take some 1x6's and cut it to the same length as the door jam. drill some holes for some bolts. cut some 1x2 to make a cradle. so you can bolt the action down.
I found couple blocks of wood, and a scissor jack takes up less room than a bulky spring compressor.
PLUS you can turn it into a wicked shooting rest when not in use.