I found taking the Ruger Airhawk apart is easier than, the Crosman Phantom/Vantage/Optima ETC
First tools you will need.
Gloves, Eye Protection, #2 Philips, Large Flathead, Hook, Pliers, Punch, Hammer. I like using a magnetic tray.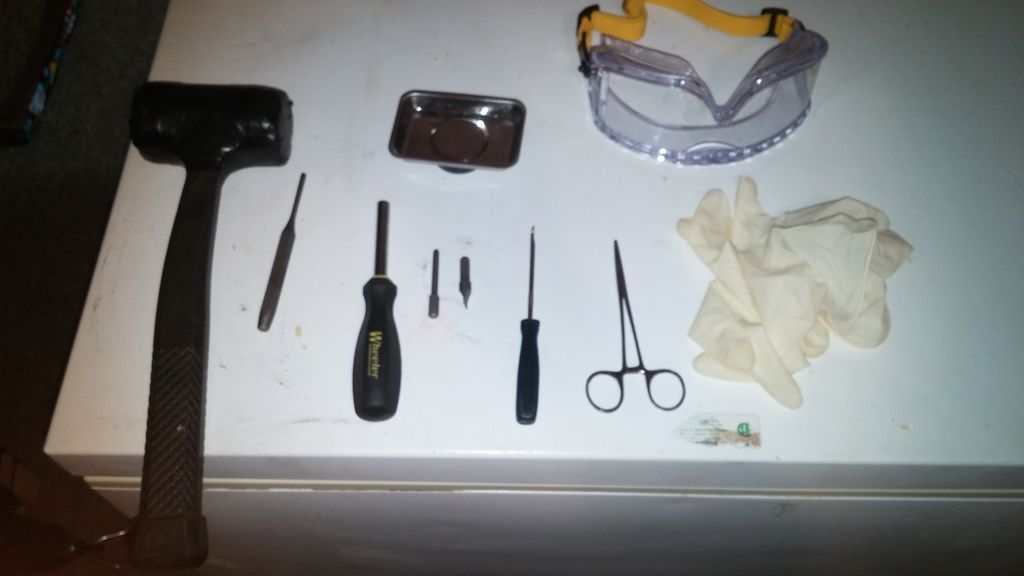 Than you take the #2 Phillips and remove the 2 screws on the side and forward most on the trigger guard.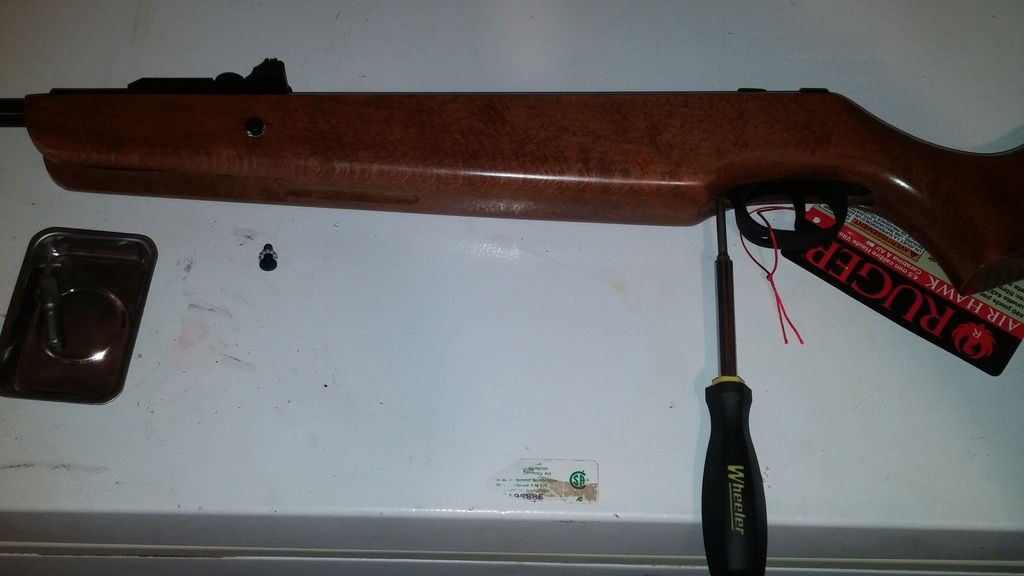 Then lift the action out of the stock. I normally remove the plastic cap on the end of the action that covers the safety.
Then switching to a large flathead remove the barrel pivot bolt. ( you might need to use 2 flatheads to remove this bolt )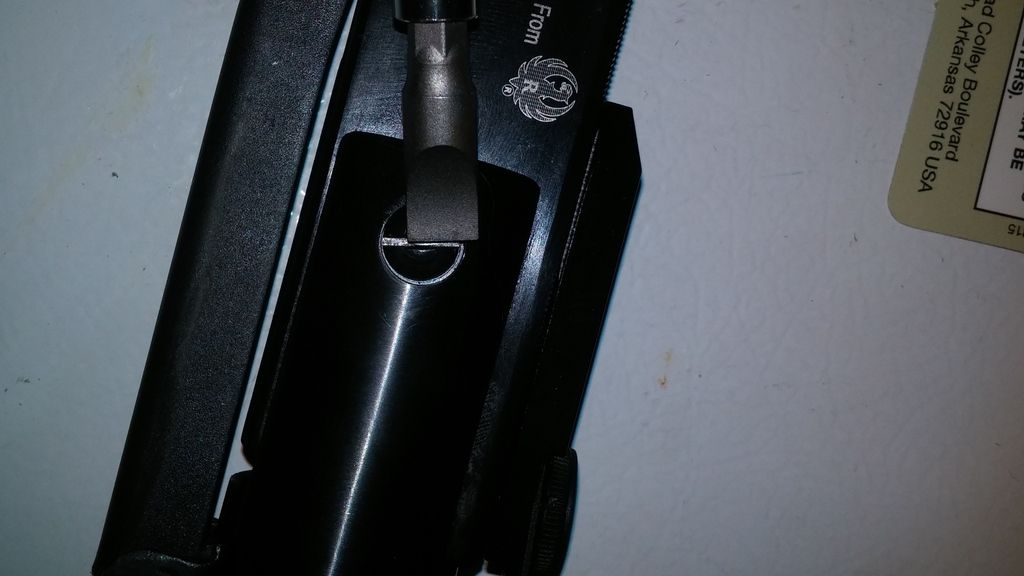 You will notice on the other side a nut. I just use the bolt and thread it in to pull it out.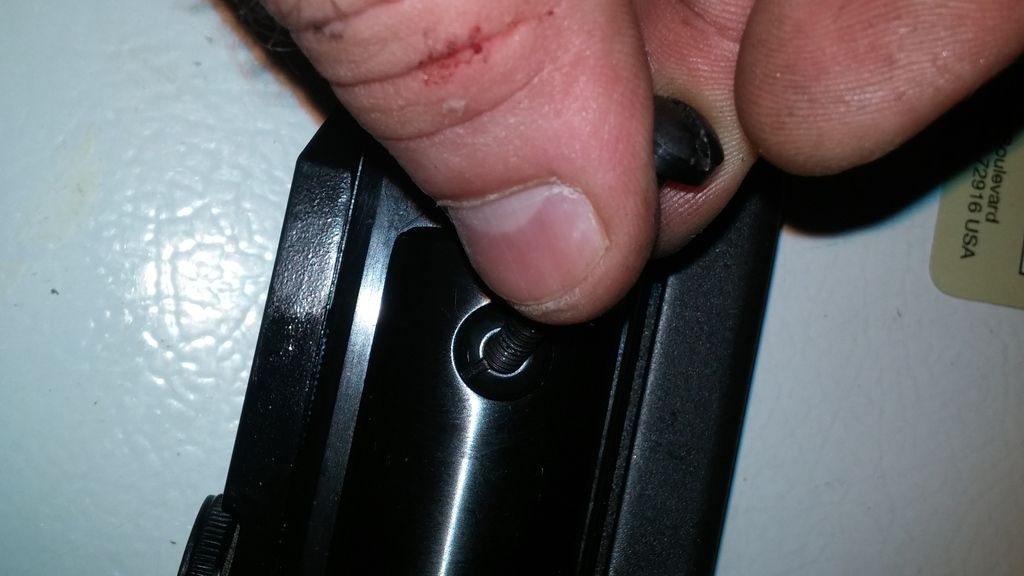 You'll notice the barrel pivot collar.
Just use the punch and push it out. I find it easier to break the action a bit.
Everything just slides on out.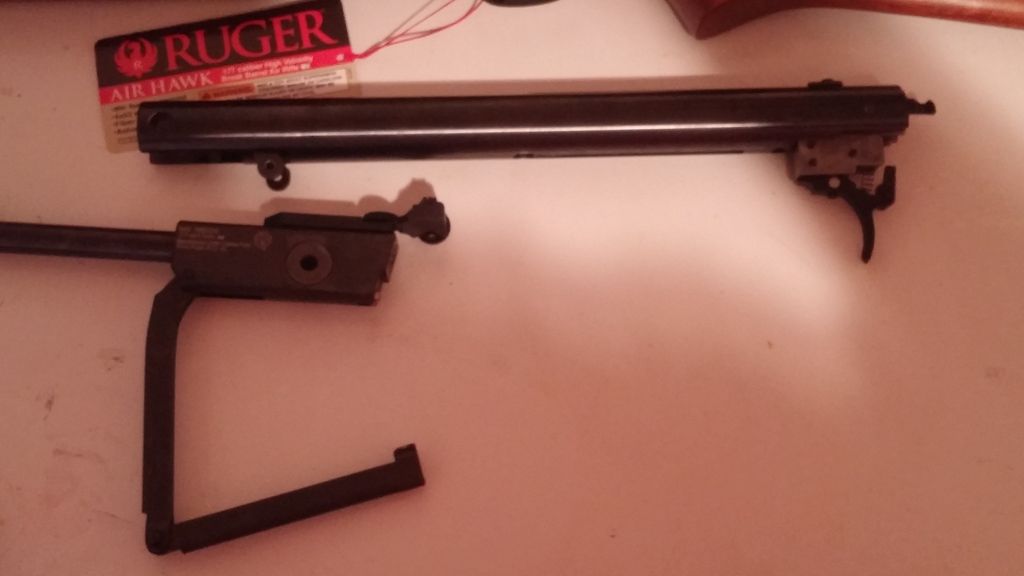 Than I put it into the spring compress ( where the eye protection comes in hand) I place a piece of wood just under the safety.
Put enough tension on it, that the 2 pins come out.
Once the pins are out, remove the tension.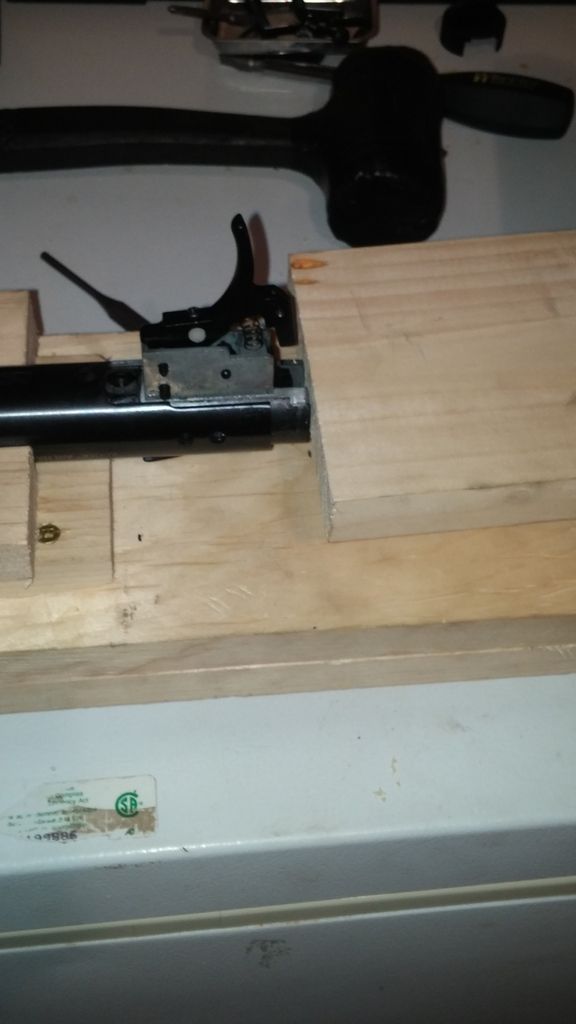 No more tension.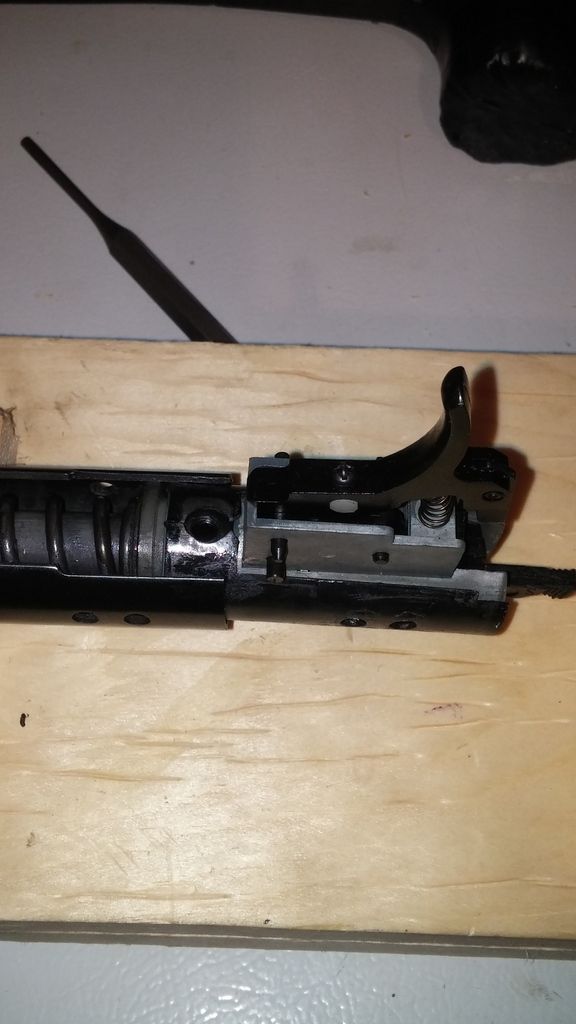 Remove the trigger mech, guide spring and piston liner.
Then using my trusty hook I pull the piston out.
DONE.
Now is the best time to deburr it and Moly it.
Installing is reverse order. When installing the piston make sure that the seal doesn't get caught on any edges. I use a rod to push the piston back in.
Install piston, line it up. Install piston sleeve, spring and spring guide. Place trigger mech back in. Place it back into the spring compressor. Start compressing the spring. You might need to play with the tension to get the pins back in ( too much or not enough for the holes to line up ). There is a plastic sleeve that you might need to take a punch and wiggle the plastic liner around so they line up.
Re install pins.
Install barrel, pivot bushing, place linkage back into the piston groove. Install nut, barrel bolt. Place safety cap back on. Re install stock, and screws.
Done.
I find it more simple than the Crosman.