I like open sights, but not the tru-glo type, so I've put rear peep sights on most of my guns. Two are Williams, and the others UTG.
The front sights have the tru-glo part cut off, and a 7/64" hole drilled vertically to take a 3mm bolt which has been cut to length, installed in a Dremel and turned to shape it to a tapered tip. Two opposing flat sides are created with a tap from a punch, so that a little tool with a slot (I made) can turn them up or down. The UTG rear sight has quite a limited elevation adjustment, so the front sight augments it.
The picture is of an early "model" of the front sight, and newer versions have the bolt diameter narrowed with the Dremel, before a point is put on the top.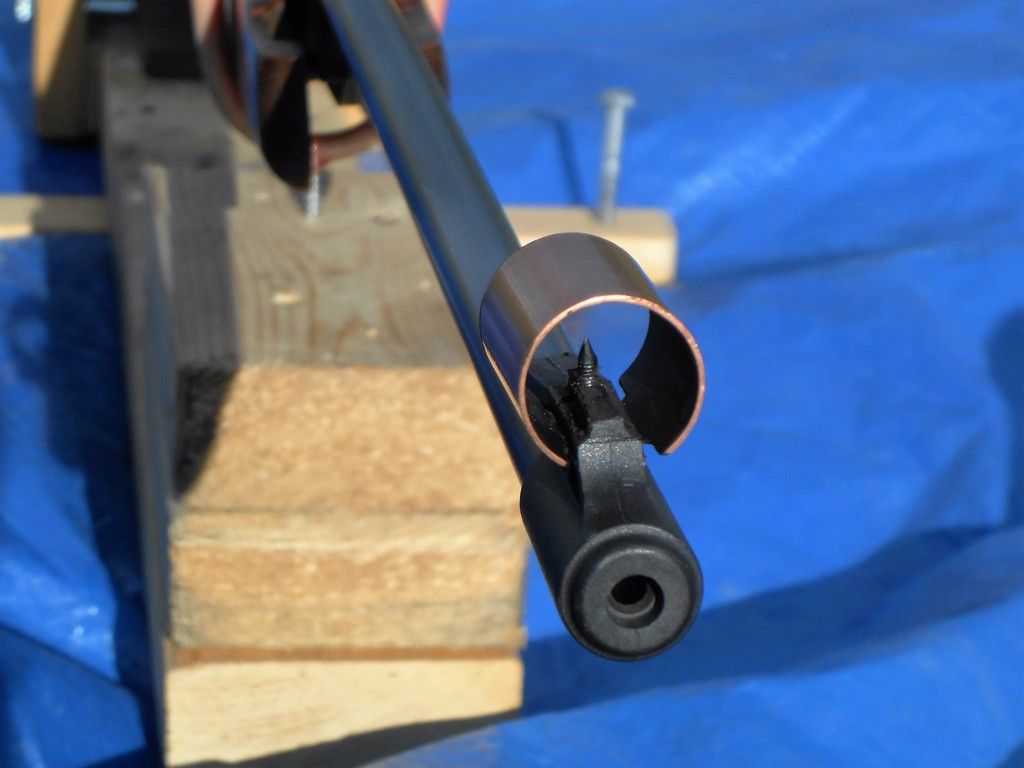 Now. The copper tubing is just 3/4" pipe, slit lengthwise, and shaped for a hood over the front sight to keep glare off it, and in front of the rear sight (the Williams don't need it) to reduce glare into it. The interiors of the tubing are painted flat black.
Sorry for the long story, but that's what the copper tubing is for. Sometimes I paint the outside black, sometimes I just steel wool it with 0000 weight so that it shines.
Peter