I shot this 5-shot group this morning. The can got beat up yesterday.
Range 24 feet (8 yards). Temp -4C. Gun was warm. Group was shot offhand, leaning on the deck railing and can be covered by the loonie.
I had the cheapie red dot from my P17. Used Daisy BBs, Crosman co2.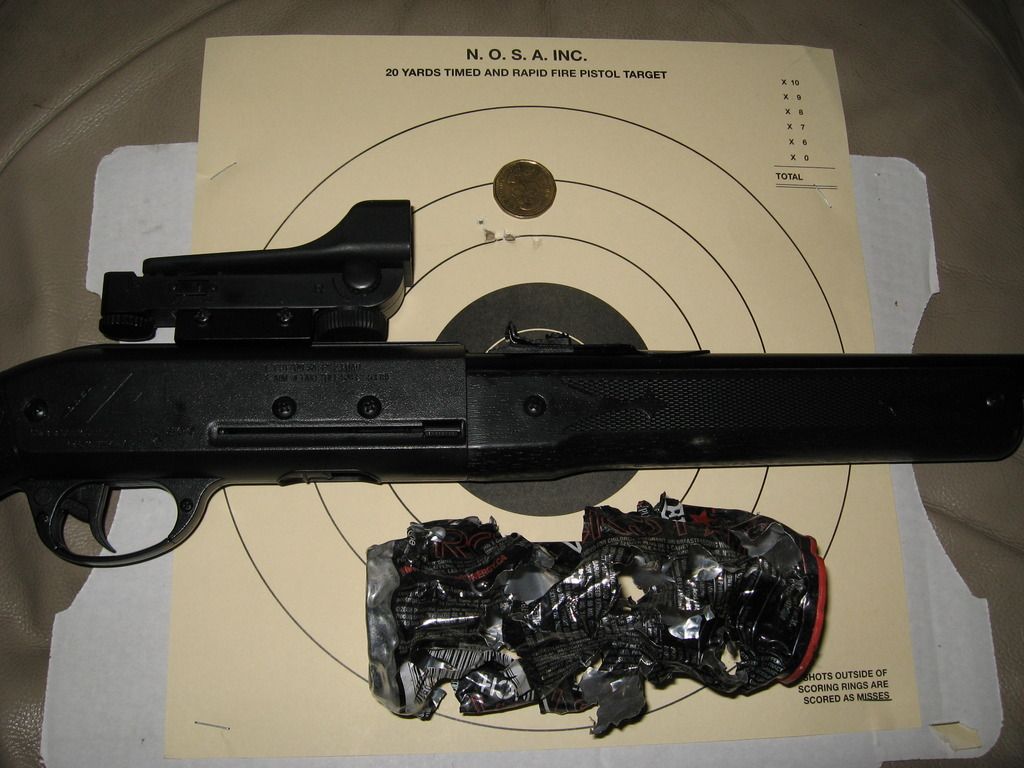 Regarding the can: that pffft-PWOK sound gets addictive...