pete wrote:
I wen;t to bass pro in St. Catherine's the other day to buy pellets. while I was waiting for the salesman he was busy showing 2 guys these mares legs. I asked him if I could take a look at it too. the one with the gold on it. man what a beautiful little gun. it was about a $1000.00 bucks. the other smaller one is a .22. it was pretty decent too. they probably aren't too practical for anything but they sure are cool. I told him if I had my license I would've bought it on the spot.
You are right, they are sort-of cool, but as I see them, they have no practical use for hunting, target shooting or plinking, for that matter!
However, at our local gun show, my bro "Gabriel Law" (outlaw) was campaigning for Cowboy Action shooting, showing off his cowboy action guns.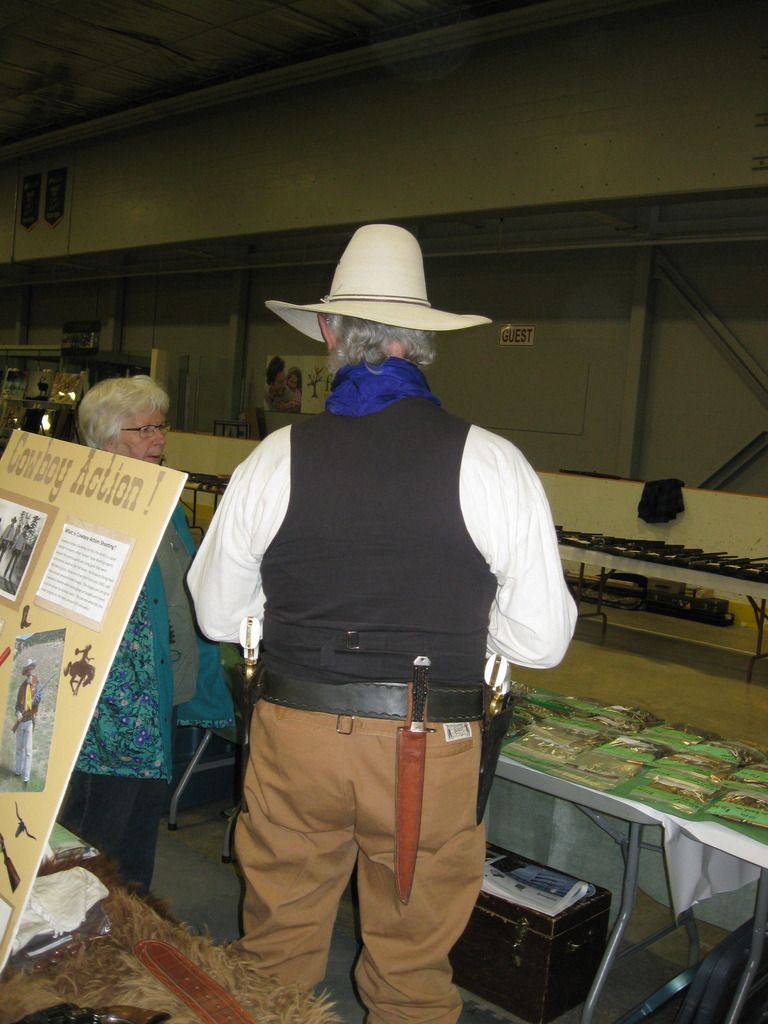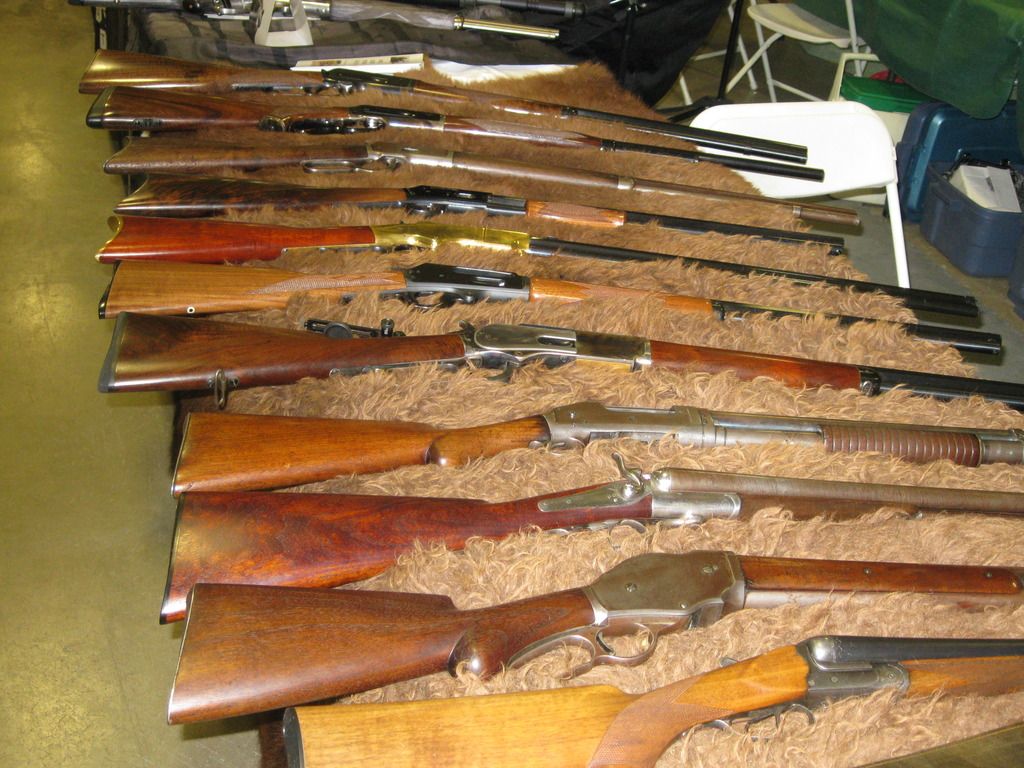 So, Pete - get your P.A.L., save some money and get some 'real' FUN guns.