DDtank wrote:
I have one of those little V-shaped Caldwell bags that is supposed to go on the metal bench stand and use it on top of the ammo box when seated. Works well and is small enough to go inside the box for transport.
I also have a "mini sandbag on a stick" monopod I use with a folding stool for FT. I made that as it has a bit of give in it for a springer.
Well I got 2 of those U shaped bags. Ones mounted on a tripod. But to make any adjustment you need to take the gun off the rest, lift up this cam, lift up and drop the cam.. Its a lot of trial and error.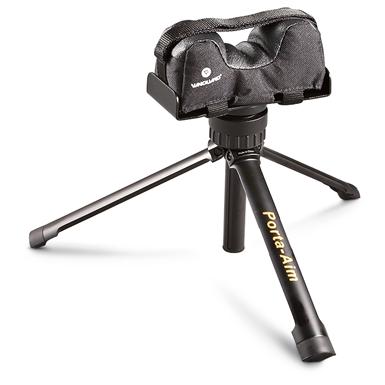 and another stapled on some wood.
Just wasn't sure if someone used like the lead sleds or the caldwell steady rest.